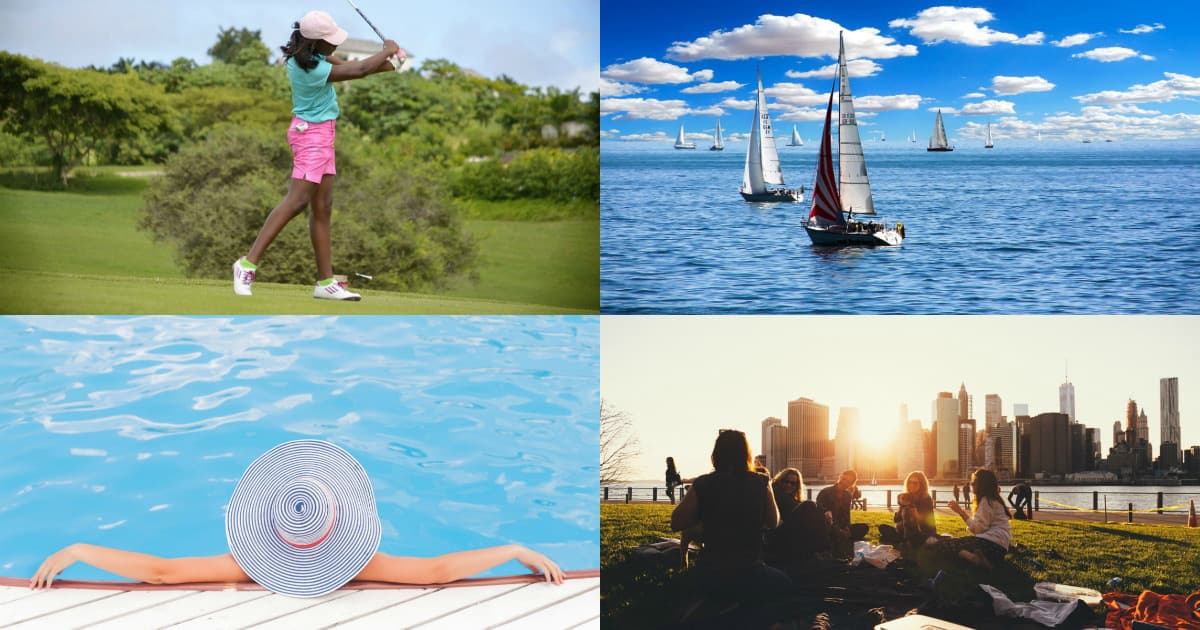 This week, in our Summer Associate Series: what should you wear to tricky summer associate events, such as the company golf outing, the company picnic, or (quelle horreur!) the company pool party? There are always some creative team-building office functions (designed for interns and employees alike) that — while fun — are a minefield when it comes to dressing professionally.
(If anyone doubts that these events are still going on despite the bad economy: Above the Law holds a contest for the best event of the summer!)  Readers, what is the most creative summer associate event your company is holding? What was the hardest-to-dress office event you ever attended?
(Name aside, we hope this series will be helpful to ANY intern, whether you're a law student or another woman interning in a conservative office for the summer.) Check out our previous post on general summer associate style.

Check out our Wardrobe Essentials for Work — all the reader favorites!
Some of the best iterations of the "what to wear to the summer associate event" question that we've covered through the years:
Psst: As of 2023, many of the best work dresses have pockets, including M.M.LaFleur, J.Crew, and Boden — Nordstrom also has a bunch!
This post contains affiliate links and Corporette® may earn commissions for purchases made through links in this post. For more details see here. Thank you so much for your support!
Finally, this one isn't an office function per se, but can be a toughie in its own right — we've also talked about what to wear to work on the weekend. (This is another great time to pull out a sweater blazer, or keep one at the office!)

My $.02: I still remember my summer associate summer fondly! I only just recently found the map of the estate that I got for our version of the company picnic/pool party (held at a partner's house), and for some reason I always love this picture, taken after our fishing cruise.
My firm hired a boat to take us to the Long Island Sound, and the whole trip was summers-only (plus our hiring department) — it's one of the only times in my life that I can recall that I've a) gotten tipsy before 11AM (it was encouraged! honest!), and b) caught a fish!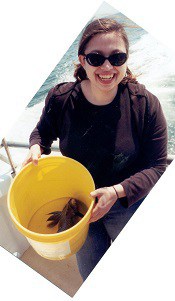 (Why yes, those are pigtails, and no, I don't recommend them for summer associate events).
Readers, what are some of the fun events happening this summer at your office? (Any new ones we haven't covered?) Which events are always a minefield for newbies to dress appropriately? Any fond memories from your own summers?