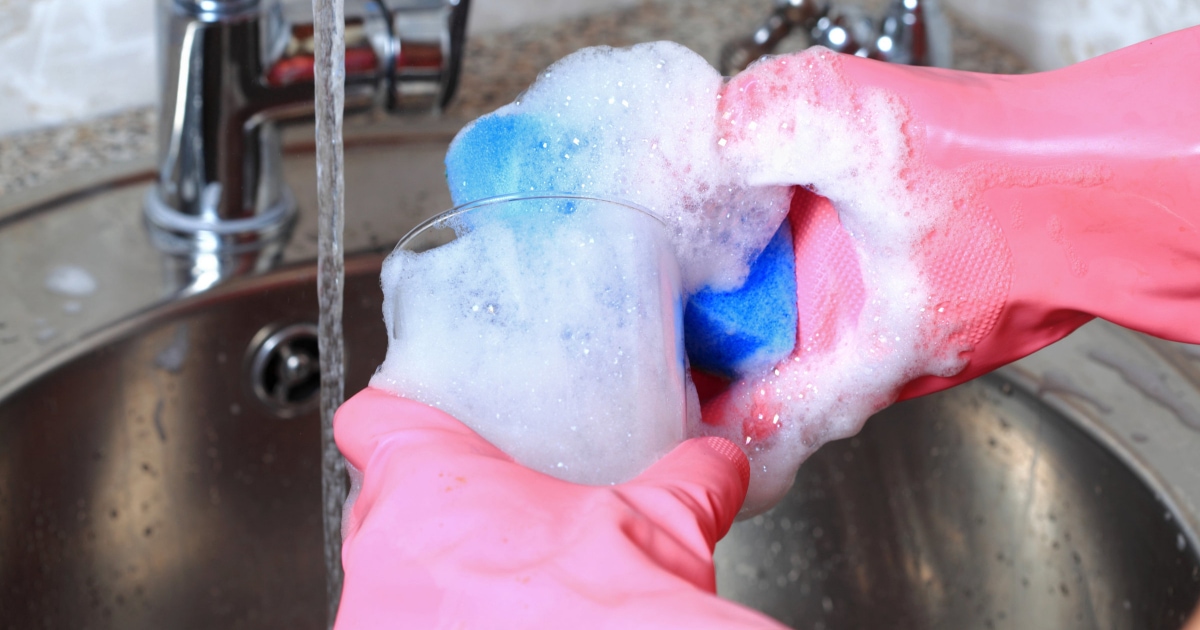 Do you try to use "natural" cleaners for your home, and have you tried any eco-friendly, zero-waste products? The recent NPR investigation into plastic ("How Big Oil Misled The Public Into Believing Plastic Would Be Recycled" — more good news for 2020!) made me feel even worse about my household's plastic consumption than usual, so I've been looking for earth-friendly alternatives. How about you, readers? What types of household cleaners do you use, and do you try to cut down on your plastic use? What do you think are the best eco-friendly and non-plastic cleaning products?
Today we've rounded up four companies who make zero-waste, environmentally-friendly cleaners and personal care products that are the next level up from the typical grocery-store "green" cleaners in plastic bottles — and I'm definitely going to give one of these a try.
A couple of years ago, we recommended green cleaning products that actually work, but today we're focusing more on companies that go above and beyond by trying to get to zero waste. We've also talked about how to deep clean your house and the best systems for keeping a clean house.
This post contains affiliate links and Corporette® may earn commissions for purchases made through links in this post. For more details see here. Thank you so much for your support!
4 of The Best Eco-Friendly and Non-Plastic Cleaning Products
These are some of the best eco-friendly and zero-waste products we've found — what are your favorites?
Force of Nature
Force of Nature is a countertop electrical appliance that changes the chemical composition of salt, water, and vinegar into electrolyzed water, which contains hypochlorous acid and sodium hydroxide (aka lye or caustic soda). The company says this formula is as effective as bleach and works as well as products like Formula 409, Windex, Scrubbing Bubbles, Febreze, and Resolve.
The starter kit, which is $59.50 after a subscriber coupon, includes the Electrolyzer, reusable spray bottle, and five recyclable activator capsules that contain salt, water, and vinegar, each of which makes enough cleaner and deodorizer to last two weeks. To create the cleaning solution, you place a capsule into the Electrolyzer and add tap water. (Note that the bottle is made of plastic but is BPA- and BPS-free.) 
For more details, check out the company's extensive FAQ. 
Blueland
Blueland offers several products: Cleaning + Soap Tablets, which you drop into a "Forever Bottle" of water; Powder Dish Soap, which you shake onto a wet sponge or directly on dirty dishes; Laundry + Dishwasher Tablets, which you drop in your dishwasher or washing machine; and more. The tablet wrappers are compostable and biodegradable. The reusable containers available include a glass hand soap bottle, acrylic spray bottle, silicone dish soap shaker, steel dishwasher tablet tin, and steel laundry tablet tin. 
You can browse the starter sets ($16+), kits ($29+), refills ($6+), and more here. Once you have the containers, you only need to buy refill packs as needed, and you can choose the Subscribe & Save option to save 10%. 
For more details, check out the company's extensive FAQ.
Cleancult
Cleancult makes an all-purpose cleaner, liquid dish soap, dishwasher tablets, liquid laundry detergent, bar soap, and liquid hand soap. The cleaners are made from "coconuts and other biodegradable elements," while the reusable bottles are made of shatter-resistant, dishwasher-safe glass, and the refills are packaged in recyclable, paper-based containers. Note that you can recycle the refill packages yourself or use the company's free mail-back recycling program.
The main ingredient in Cleancult's products is saponified coconut oil, but the website notes that the cleaners don't actually smell like coconut. Some of the products do have a scent (from natural ingredients), while the laundry detergent tablets and wool dryer balls do not. You can browse the bundles ($29.99+), refills ($4.99+), refillable bottles ($14.99 each), and more here.
For more details, check out the company's extensive FAQ.
No Tox Life
No Tox Life uses plant-derived ingredients to make their zero-waste offerings — and they offer some interesting products that you can't get from the companies above. They focus more on personal care than household cleaners, and more on single products (some in bulk) than cleaning starter sets and kits (and they're a bit more on the crunchy side).
The company, owned by a mother-daughter team, sells home and kitchen cleaners and cleaning tools, facial care, shampoo and conditioner, deodorant, body and hand soap, toothpaste tablets, vegan makeup, and more. No Tox Life's plastic-free cleaning items include their Dish Block dish soap ($8.98 for 6 oz.; lasts "a LONG time"), a bamboo and plant fiber pot scrubber ($6.98), and 100% biodegradable and compostable Eco-Sponges ($3.98 for 3, on sale).
For more details, check out their FAQ.
What are the best eco-friendly and non-plastic cleaning products you've tried (or considered trying)? Is zero-waste or non-plastic more important to you? Have you tried to change your plastic consumption habits lately?