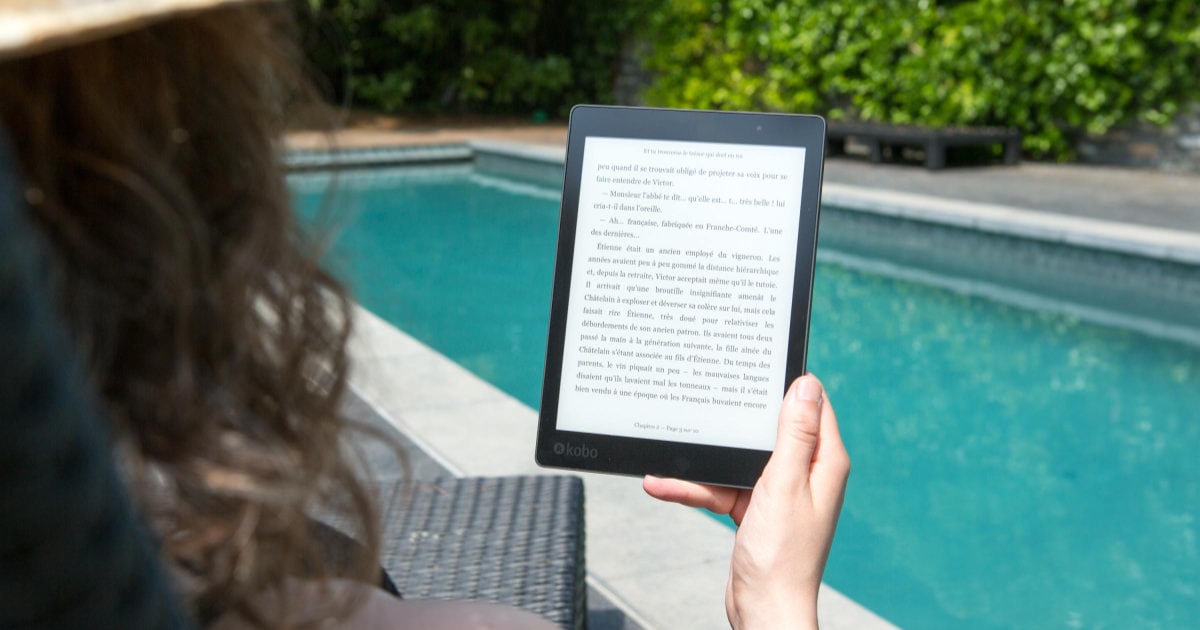 As everyone starts to get rolling on summer travel plans, I thought now might be a great time to talk about favorite entertainment items. In the past, we've had threads on
brain candy books
,
favorite magazines
, and
podcasts for working women
, but let's just combine them all today and ask everyone to fill out the following with ONE suggestion each for your fellow Corporette readers. What do you heartily recommend for entertainment? For purposes of this mini-survey let's assume people will NOT have good WiFi access, as you do while sitting at the beach, so will want to download things ahead of time. Fiction Book (please note genre): Nonfiction book: Audiobook: Magazine: Podcast (general): Podcast (storytelling, like
Serial
): TV Series to Binge: Movie: Mobile Game: My own answers are below (all links to Amazon are affiliate links; thank you for your support)…
Fiction Book (please note genre):
The last really fun book I read was
The Royal Runaway
(rom com); I still stand by my earlier
brain candy recommendations
.
Nonfiction book:
Not terribly new, but I was fascinated by
NeuroTribes
.
Audiobook:
Fire & Fury
(political);
#GirlBoss
was also great on audiobook. I'm listening to
White Noise
now, and while I enjoy it as a "reread," I'm not sure I'd recommend it on audiobook for your first "read." (I'm new to the genre of audiobooks but find I need to take a break from all of my political podcasts at the moment!)
Magazine:
Vanity Fair
is my go-to airport reading.
Podcast (general)
: A friend just turned me on to
Throughline
, from NPR — in each episode they look at the history of a modern problem to better view it in context (so for opioids they looked at the history of morphine and heroin).
Podcast (storytelling, like Serial):
I enjoyed
Bag Man
(Rachel Maddow).
TV Series to Binge:
Santa Clarita Diet
(Netflix)
Movie:
(pass, haven't seen anything non-kid related in too long, unless this counts:
Iliza: Elder Millennial
)
Mobile Game:
(pass, curious for recommendations!)
Two Other Random Recommendations for Beach Reading
In addition to the favorite apps we recommended a few weeks ago, including Overcast for podcasts, I'll give a shoutout to two other techy things:
a Kindle is great for the beach, and you can usually even get library books sent to it — I love mine but it's super old (circa 2016), has a cracked screen, and has been dropped numerous times in the water. (Whoops.) It's still holding up great but it might be time to get a new one, so I'm eyeing this one — what are everyone's thoughts?
I just got this mobile charger and love it — if you forever find yourself texting your travel companions your phone's battery percentage ("FYI I'm at 1%! See you at the hotel at 6 p.m.!") then just get a mobile charger and be done with it. This one works as advertised — I got this teensy cord to connect my phone to the charger without a lot of excess.
This post contains affiliate links and Corporette® may earn commissions for purchases made through links in this post. For more details see here. Thank you so much for your support!
We are a participant in the Amazon Services LLC Associates Program, an affiliate advertising program designed to provide a means for us to earn fees by linking to Amazon.com and affiliated sites.