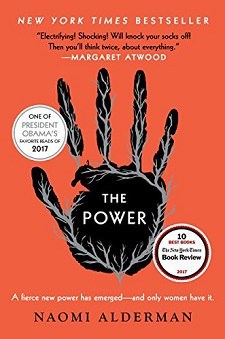 With the holiday coming up tomorrow, I thought it might be a great time to discuss brain candy books — what have you read lately that you can't wait to recommend to friends? What are you eager to read again? (Let's try something new — please preface your comment with the category of the book you're recommending, to make it a bit easier if you're looking for a Thriller or Sci-Fi or Romance book it's easy to find new suggestions!)
For my own $.02, I just finished The Power, by Naomi Alderman (affiliate link), recommended by Auntie M — she made me promise to read it and even though dystopian novels aren't really my thing right now I was surprised how quickly I loved the book and the author. Here's the squib from Amazon:
In THE POWER, the world is a recognizable place: there's a rich Nigerian boy who lounges around the family pool; a foster kid whose religious parents hide their true nature; an ambitious American politician; a tough London girl from a tricky family. But then a vital new force takes root and flourishes, causing their lives to converge with devastating effect. Teenage girls now have immense physical power–they can cause agonizing pain and even death. And, with this small twist of nature, the world drastically resets.
Other brain candy books I've read lately that I'd recommend:

This post contains affiliate links and Corporette® may earn commissions for purchases made through links in this post. For more details see here. Thank you so much for your support!
Like I've noted before, my reading definitely tends towards the trashy/fun romantic comedies in my off hours when I'm not reading more serious parenting/blogger/other work-related reading — they're one of my favorite ways to relax after a stressful day. Also note if you're reading very silly, fun things like romance books: the Kindle is incredible for this.
I'd love more recommendations for funny books — The Power was about as heavy as I can take things right now! What are your favorite brain candy books or other summer reading, ladies?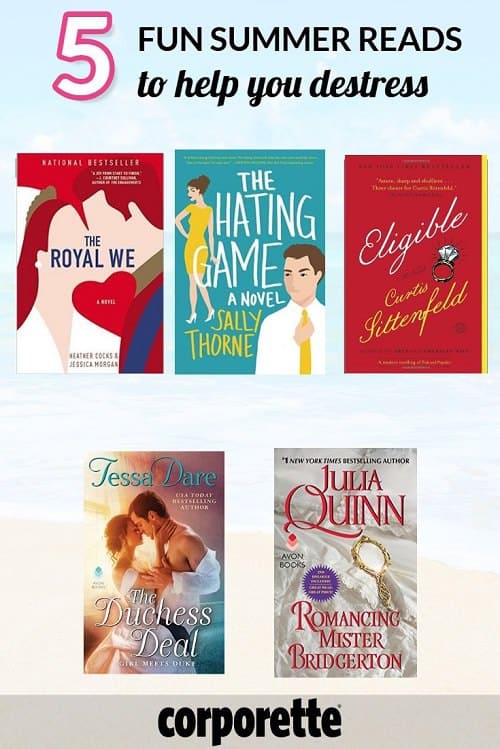 We are a participant in the Amazon Services LLC Associates Program, an affiliate advertising program designed to provide a means for us to earn fees by linking to Amazon.com and affiliated sites.