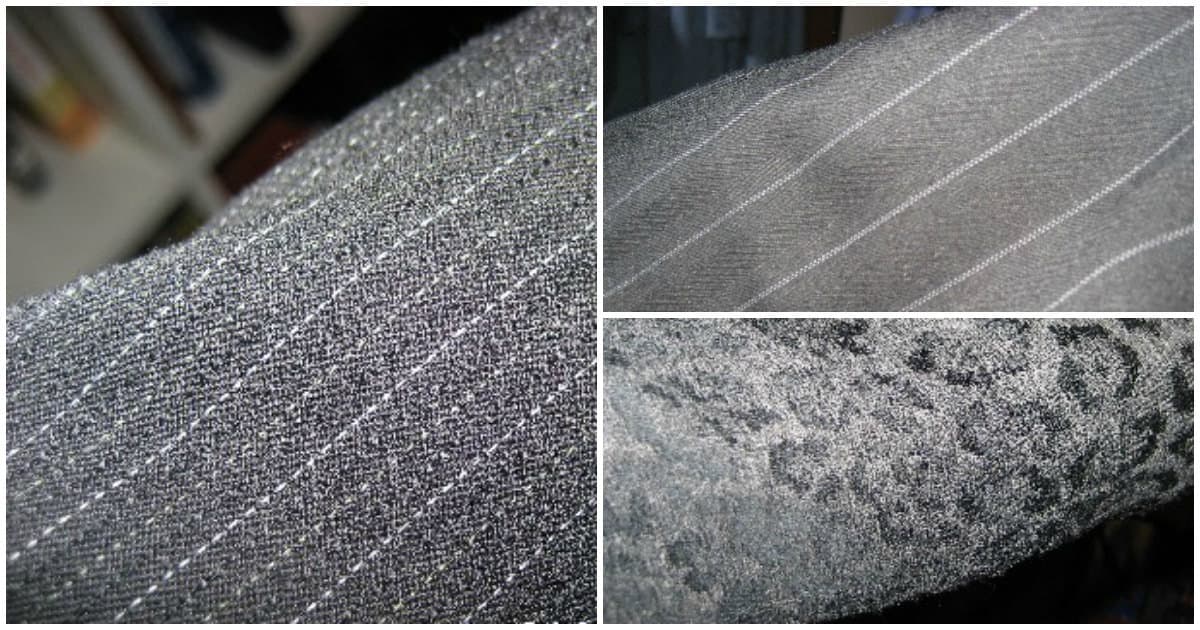 2018 Update: We still stand by these tips on expanding your suiting collection, but you may want to check out our recently updated Guide to Suits, as well as some of our more recent Suit of the Week picks! We also had a fun discussion about whether you can wear interesting suits to court.
How can you expand a suit collection beyond the most basic colors? What is the best non-basic suiting color? Reader J wonders:
For my new job, I need to wear a suit every day, so I'm ready to expand my very basic (black, navy, grey) collection. I am thinking about a camel or khaki color, but I'm not sure if that is too summery/appropriate for fall. Would brown be a better choice to fit more seasons?
Great question, J! I went back through a bunch of Suit of the Week picks and have a few thoughts:
Buy suiting separates. First, if you haven't already been buying suiting separates, please do start doing so. You're going to have SO many more outfits to put together for a suit if you have the pants, the blazer (or two), a sheath dress, and a skirt. On the more affordable end look to places like Talbots, J.Crew, Boden, and even some Macy's EDV lines (such as AK Anne Klein, Calvin Klein, etc) for these kinds of suiting separates.
Go for a more traditional non-traditional color such as light beige or light gray. Most people would not consider a camel/khaki or even a light gray suit to be an interview suit, but these are all traditional colors for suits. I'd also consider a light reddish brown suit (clay? putty? darker than a khaki, lighter than a coffee?) or a light blue suit (also this or this) to be in the range of "normal" suit colors, and I think you'll find that they're surprisingly versatile. I'd also put white suits in this category. Personally I never wore my dark brown suits much, but my "base" for almost everything is black leather (versus brown leather), and I'm a silver instead of a gold — if either of those were different then I might have gotten more wear out of them.
Have fun with texture. Seasonless wool suits are great for versatility, and they're the classic suit fabric for a conservative office… but you can have a lot of fun with textured suiting too. Tweed suits (also here), twill suits, crepe suits, ponte knit suits, cotton pique suits (also here), linen suits, and more, all bring in different textures, even if they're in conservative colors. Look for conservative suits that have details such as leather suit details, ruffled suit details (also here), or even animal print accents… none of these things are typical on interview suits, but they're a great way to broaden your wardrobe while staying in conservative colors.
Printed suiting separates can also add a lot of versatility but still read as conservative. Consider a pinstriped suit (also here), a polka-dotted suit (also here), a checked suit, a plaid suit, houndstooth suits, or even a suit with stripes (also here). I'd also put colorblocked suits (also here) in this category.
Go for a colorful suit. Colors are in right now, so if you're looking for a trendy piece, consider a suit with a fun color. Purple suits may be a good place to start if you're comfortable in navy, but dark green suits or dark red suits are also more popular than they have been in previous years. (Cobalt blue suits were everywhere not too long ago, as well!) You could always go for a fuchsia suit, of course, and really make a statement. Colorful suits can sometimes age you, so I'd look for inspiration from high-end lines (Hugo Boss, Theory) or, honestly, more youthful stores like Limited, Dorothy Perkins, Boden, and H&M.
Readers, which were the first suits you bought beyond black, navy, and grey basics? What colors (or patterns) have been the most versatile, and been worth the purchase price?
(2018 image update: close up pictures of some "fun" suits I've bought over the years, including a leopard print, a gray with a pink line, and a gray with a slight sheen.)