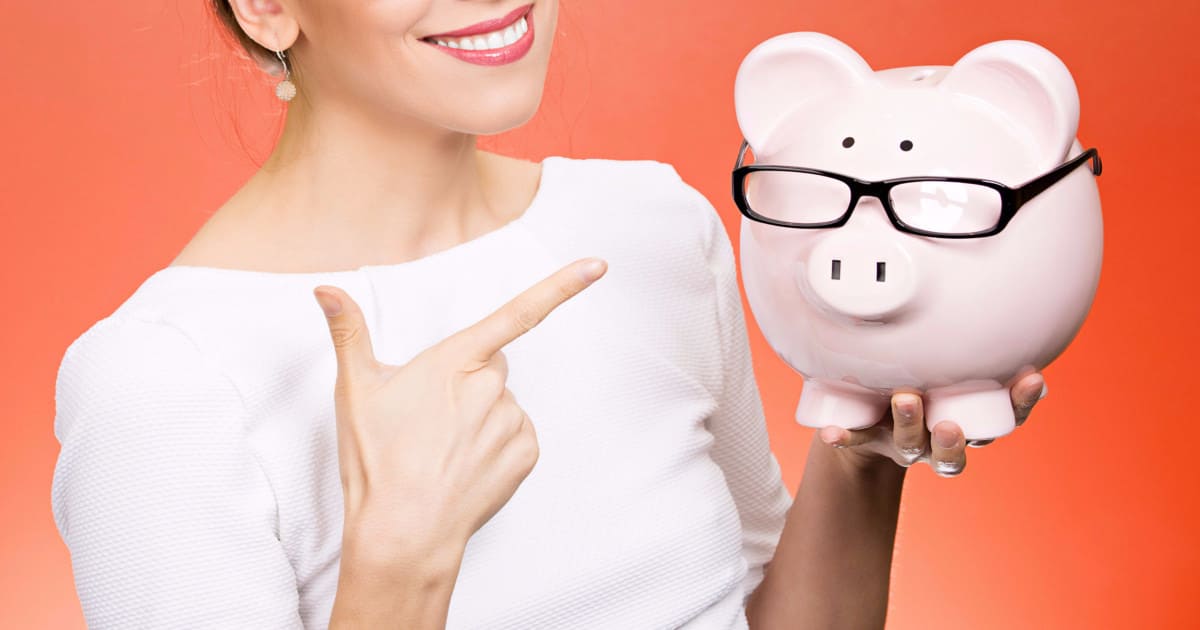 Here's an odd post that I don't think we've ever done: financial advice for women lawyers starting in BigLaw or other big corporate gigs with lots of money. Starting salaries for lawyers can be as high as $180,000 these days, so it can definitely be a great first salary! It's a good idea to be prepared for the ways that working in BigLaw will affect your finances.
Here's some of our top financial advice for women lawyers:
Our Top Financial Advice for Women Lawyers: Be Realistic About Your Plans
Have a realistic idea about how long you're going to be making that kind of money. I would say the default assumption should be that you will only be making a lot of money for a short period of time, probably five years at the most. (Almost 46% of associates leave their firm within three years, and 81% do so in the first five years.)
Don't Waste Salary on a Fancy Apartment or House
Know that your apartment is going to be one of the most significant money decisions you make. Ignore the "pay 20% or 30% of your salary" rule, except as an upper limit — in practicality, rent the least expensive apartment that you can feel safe and comfortable in. If sharing a place doesn't bug you, you may even want to consider getting roommates, because odds are you won't be home a lot anyway.
Why Your 401K is a Top Priority
Look into your company 401K plan immediately, and get signed up. If you can start contributing this year, contribute the maximum amount or percentage that you can. This is particularly important because 401K plans a) may have an employer match (but probably won't in BigLaw), b) 401K plans have yearly limits, so you can only contribute so much in any given year — if you delay, then five years from now you'll wish you had started earlier. Look into the income limits for a Roth IRA as they apply to you, particularly if you happen to have, say, a spouse still in grad school with low/no income.
Attack Your Debt
Pay off credit card debt ASAP. If you have ANY credit debt from your time in school or even just your summer travels, make that a serious priority. Can you pay them off by the end of the year if you eat ramen and live like a student? Get them paid off, in full, as soon as possible. Like, ASAP asap.
Make a plan for your student loans. I know the impulse is to hide your head in the sand, but take a serious look at your loans. I've always been a fan of the "debt snowball" theory, where you set up an automatic payment for the minimums on all of your loans BUT FOR the loan with the highest percentage, and instead you start to pay extra toward the principal on that loan. (If there are two loans with the same percentage, I would suggest picking the one with the smaller amount owed.)
I've also been a fan of just rounding up — if your minimum payment is $221, what can you do above that — $225? $300? $500? You don't want to be dealing with overdrafts, so make it a realistic goal that you can put it on automatic — you can always make extra "spur of the moment" payments towards principal. SUPER fun, right? Just how you wanted to use your bonus money! Before you know it, you'll get that rush of excitement when it's time to pay off the Target Loan in full. Celebrate as you will — then pick your next target and put everything you WERE paying for the Target Loan towards your next target. Knock 'em down, one by one. If you've got big student loan debt, check out this older post, and if you're pondering whether to save or to pay down debt, check out this other older post. Our money roadmap might also be helpful here.
Psst: here are some of our favorite financial books for newbies:
Avoid Golden Handcuffs
Have fun, but watch out for golden handcuffs. You are likely to be making more money in the next five years than you will at any other time in your life, and, barring student loans, much of it will hopefully be disposable income, particularly before you have kids. Spend it wisely, particularly for day-to-day stuff. Do you really need to take that cab to work every day, or to get the fancy $12 salad every day?
You may want to spend some time figuring out budgets for these things — for example, I have $30 per week to spend on lunch and coffee, barring special occasions or networking lunches. I have $200 a month to spend on cabs. And when the money's gone for that month, it's gone. (Mint can track this sort of thing, but some people also just prefer an "envelope method" using cash — particularly if you have a little "work wallet" to keep track of cash and various "buy 9 salads get the 10th free" cards for lunch spots near your office. I can see it making sense to get $30, put it in your work lunch wallet, and only pay in cash.)
Automate Your Savings
Automate savings wherever you can. I was blessed to graduate without student loan debt (thanks, parents!) and one of the smartest things I did was to move my second BigLaw paycheck over to savings almost as soon as I got it every month, and try to keep my operating expenses entirely contained within my first paycheck. That one decision has afforded me and my family a lot of flexibility, freedom, and comfort for the years since. Here's my latest post on how to automate savings.
Ladies, what financial advice for women lawyers would you add? For those of you who are OUT of that phase in your life, what do you think you did right — and what do you wish you'd done better?
For those of you still IN that phase of life, would you care to share any budget items with us — what's your base, what's your monthly rent or mortgage, how much do you spend on food (like lunches), what big "splurges" are you enjoying, and where have you tried to be frugal?
Picture credit: Shutterstock.
In honor of our original title for our money series, Tales from the Wallet… here's a wallet!