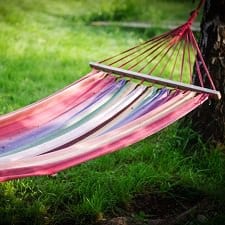 I asked the Corporette FB group a while ago what financial resources people were loving, and a reader suggested we do a post on the FIRE movement — financial independence/retire early — so I asked Rebecca Berfanger to round up some great resources on the movement for beginners! Readers, have you considered retiring early as a serious goal? (Has anyone considered and rejected it as a goal?) What steps are you taking to make it happen — and what will you do once you quit? – Kat
Have you ever looked at your financial situation — income, investments, debt, and other factors — and wondered if you could retire comfortably in your 50s, or your 40s, or sooner? We took a look at the Financial Independence/Retire Early movement (FIRE), which emphasizes ways to achieve just what it says: true financial independence that comes from savings and investments that allow you to retire completely. Have you thought about retiring early? Do you have any ambitious retirement plans such as FIRE or other strategies? 
Psst: We've also talked about cash savings vs. retirement savings and retirement savings in general (as well as having a great discussion about how much women should save for retirement in general).
While FIRE will work differently for everyone, depending on how much your employer matches your retirement plan, how much you can afford to live on, and how much you can contribute to your 401k and other investments without a tax penalty, here's a guide to Financial Independence/Retire Early for beginners: