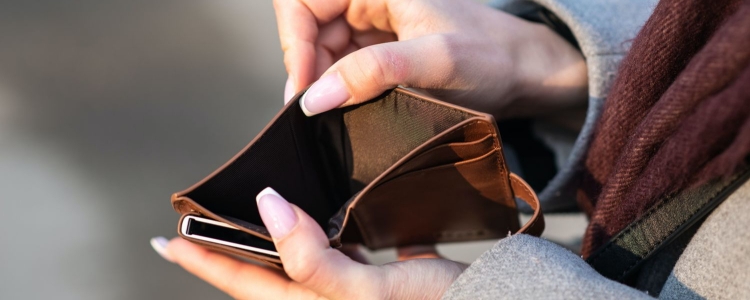 We had a great discussion a few weeks ago about wedding finances, and now it's time for the next post in our Money Milestone series:  financially preparing for grad school.
We've talked about how to adjust your new student budget once you get to grad school, how to pay off student loans, how to juggle grad school and a full time job, and even whether you should get an MBA — but not this. Some of the best tips came from folks on the Corporette FB page and some of my personal FB friends, so a huge thank you to everyone! (Check out U.S. News & World Report's Paying for Graduate School Guide for some additional advice.) 
This post contains affiliate links and Corporette® may earn commissions for purchases made through links in this post. For more details see here. Thank you so much for your support!
Financially Preparing for Grad School, BEFORE You Go
Live like a student before you go. Keep your expenses down while you're saving up — and create a new budget. This helps you save more, and also prevents culture shock once you have to dial back your lifestyle when you get to grad school.
Manage what you've already borrowed. Form a strategy to pay down your existing debt. In some cases you may even want to postpone applying to grad school until you have more of a handle on your finances and achieve a higher credit score (which can earn you lower interest rates). Consider deferring your undergraduate loans if it makes sense for your financial situation.
Make sure you know the numbers. In a recent post, Above the Law mentioned a new, "brutally honest" student loan calculator that shows you your future monthly payments in comparison to your expected salary after earning the degree.
See if your current employer offers tuition reimbursement. It may be slow going but you can pay for a grad school degree through this method alone!
Set up a 529 plan for yourself. While you're saving, you get a deduction on your state taxes, and you can then use that account to pay for your grad school expenses. If you have money left over in the plan, you can roll it over into your kids' plans. (Rules vary widely by state.) Resist the urge to raid your 401(k) for tuition costs.
Choose Your Grad School Wisely
Research the areas where the schools are located. Compare the cost of living for each city, and find out if any of your possible schools require you to spend more for living expenses. Do you need a doorman building because you don't feel safe in the neighborhood otherwise? Will you need to buy a car to get around?
Choose the best package. If one school will give you a scholarship and credit for two out of six required courses, that matters. Also, think about how long you'll be a student. If a particular school allows you to complete your chosen degree in one year while another requires two, weigh the pros and cons of the programs — the former may be a wiser choice.
Look into health insurance options. Expect to be required to have coverage of some kind. Of course, depending on your age (under 26 vs. 26 and older), you may be able to get coverage through your parents' plan rather than sign on with the one offered by your school.
Program-Specific Tips to Financially Prepare for Grad School
Know your deadlines for scholarships and graduate assistantships. Graduate assistantships typically cover tuition and include a stipend — but you have to know the deadlines! As one reader (and grad school program director) noted on the Corporette FB page, "So many students miss the deadline, it baffles me." Apply for as many scholarships as you can.
Consider school abroad. From one of my friends, now getting a master's in cognitive science: "I taught in a developing country for two years, thus depressing my income. Then I got into grad school in Italy where tuition is cheap to begin with but is reduced further based on recent income. To pay for living costs I have to do freelance work back home along with school. (It's worth noting that I didn't depress my income by design for school; it was just a happy accident.)"
Consider school online. One of my friends got her master's in library science solely online after she decided she didn't want to practice law anymore. "It matters a lot more where I went to law school," she notes. "Library school is one area where getting an online degree is completely and totally acceptable. No one has ever even asked me about it. … Most library schools at this point have at least a partial online option."
See if your school will give you credit for work you've already done. Again, from my friend with her MLIS: "I chose a school that would waive six credits (two classes) out of the 36 required, and waive the GRE if you already had any other graduate degree."
As one reader noted, "Take out as small an amount of student loans as possible. Work if/when you can, even if it's only part time, to help offset the costs. It may be hard, but it's worth it. Nothing sucks more than having a giant chunk of your paycheck AFTER grad school go straight to repaying loans."
Readers who've gone back to grad school — how did you pay for it? What would you do differently, if you could? 
2021 updated images via Stencil.