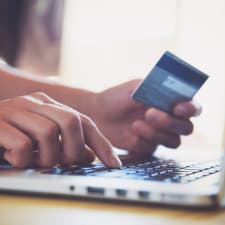 I was looking through the archives of this blog a while ago, and found my old post on sample sale sites.  Man! I remember when flash sale sites like Gilt and Ideeli were shiny and new, and things seriously did sell out in minutes. Then, everyone and their sister started a flash sale site — and half of the comments on this site were asking whether people thought X site or Y site was reputable/worthy.  It's 2017 now, and I thought it might make an interesting discussion: do YOU still use flash sale sites? Which ones do you love the most — and do you look for specific things on them, or do you just generally like to shop on them? Do you have any preferred tricks for shopping the sites (always use the app! search by X! stalk sales with THIS site)?
For my $.02, while I'm no longer setting my alarm to flash sale sites, I'm still vaguely aware of Gilt (ooh, now offering free returns at Saks OFF5TH stores), Rue La La, and Hautelook (now affiliated with Nordstrom Rack, with free returns to any Rack store). I've bought something from all of them recentlyish, I think — a painting from Gilt, Spanx tights from Rue La La, and some hot pink Alexis Bittar earrings from Hautelook — but none of them are really on my radar on a daily basis. (OK, fine: I've also searched One King's Lane and Joss & Main lately for a piece of furniture, as well as Zulily for kid clothes.) I have heard of them being particularly good for some categories of shopping, though, so I thought I'd share:
Maternity clothes! The trick here is that the maternity sales are often advertised in the children's section — which if you don't have kids yet, you may not be checking.
Weird bra sizes. As someone who's been anywhere from a 30F (at my skinniest) to 38G (while nursing), I definitely get the appeal of seeing a ton of weird European brands that, whoa, offer my size. I've yet to pull the trigger because I feel really happy in my current bras (dare I give them HG status?) — but I've heard of a lot of women searching for their Holy Grail bra and found it's a weird Polish brand that's only sold on a spot like Zulily.
Organic cotton. After some skin issues, I try whenever possible to buy organic cotton for my eldest son, particularly for underwear and PJs — and they are often extraordinarily expensive considering he grows out of them pretty quickly. I'd read that Zulily in particular is great to stalk for sales of organic cotton, particularly for European brands where they have more rigorous labeling/certification requirements like OEKO-TEX. Fortunately we've been happy with our purchases at Amazon (Burts' Bees, New Jammies, City Threads), Costco (Kirkland organic PJs for the win!), sale-stalking at Hanna Andersson, and H&M's Conscious-Sustainable style line — so I haven't had to stalk Zulily too hard.
And, just for kicks, here are the main sales of note on the flash sale sites today:
Psst: we've talked in the past about what to shop for on eBay, as well as what to look for at thrift stores — and we just updated our post with tips for shopping at outlet malls. 
So let's hear it, readers — are you still shopping at the flash sale sites, even in 2017? Which are your favorite ones, and what do you stalk at the flash sale sites? 
Pictured: Fotolia / Ivan Kruk.
This post contains affiliate links and Corporette® may earn commissions for purchases made through links in this post. For more details see here. Thank you so much for your support!