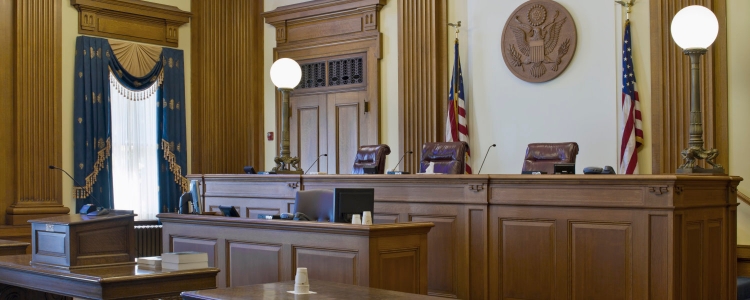 We've talked a lot about how to dress for the courtroom, the boardroom, and other Very Important appearances in the past — but we haven't expressly done a whole post on it. So let's discuss!
This post contains affiliate links and Corporette® may earn commissions for purchases made through links in this post. For more details see here. Thank you so much for your support!
How to Dress For the Courtroom As a Lawyer
Remember, the guiding principal here should be that the jury and judge notice your ARGUMENTS, not your fashion sense — be comfortable enough to do your best argument for your client, and polished enough that it doesn't reflect poorly on your client.
Accordingly, some of the basics work well here. Suits can be pantsuits, skirt suits, or dresses with matching blazers — note that if you're in a very conservative locale, and it's your first time there, you may want to go with the most conservative, timeless option: a skirt suit with pantyhose and comfortable heels. Some of our favorites include the mid-range suits and comfortable low heels below — also check out our roundup of stylish tops for under suits.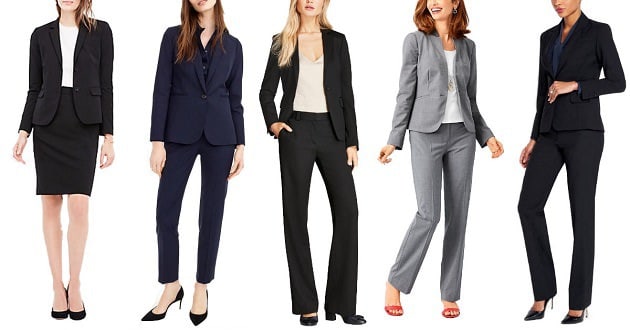 Our favorite mid-range suits for women as of 2021: skirt / navy / black / gray / navy
These are some of our favorite comfortable low heels for work as of 2021! one / two / three / four (also Ferragamo, MMLF, and Sarah Flynt!)

How to Dress for Court as a Defendant or Party
Follow your lawyer's advice here — they know the judge and situation far better than we can. You can never go wrong with a classic suit, though — some of the most affordable suiting options we recommend are these:
Dresses are another great option — they're a one-and-done look that can be really polished. Note that for court you should not wear a sleeveless dress or top until you know the situation — some more conservative and old-fashioned judges may take offense.
As of 2021, keep an eye on brands like Maggy London, T Tahari, Donna Morgan, and Eliza J for affordable, business appropriate dresses with sleeves…
Some of our favorite sheath dresses include these: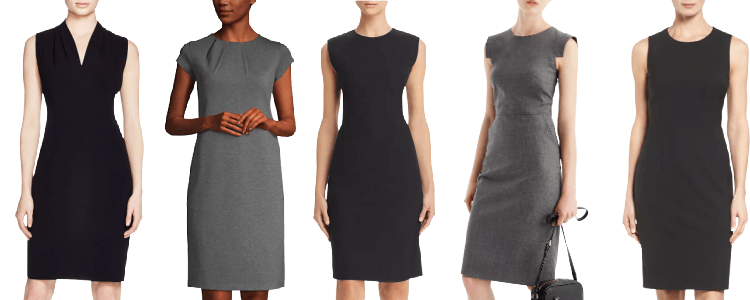 Some of the most stylish sheath dresses for work as of 2021: one / two / three / four / five (not pictured but also)
Sweater jackets may be appropriate if a blazer feels too formal or "not you" — some of our favorites include these:

Pictured above, great sweater jackets for the office: gray / gray / green / navy with pockets / cropped navy
How to Dress for the Courtroom as a Witness
If you're a witness, there are very few rules — in general, whatever counts as business attire for you is fine for court. If you're testifying on behalf of a party, check with the lawyers for your side; they can best advise you on the particular rules and guidelines for that particular judge and courtroom.
In GENERAL, broad strokes, you may want to think twice about wearing the following, just because they can be considered Very Casual and inappropriate for court:
open-toed shoes like sandals
sleeveless tops or dresses without a sweater or blazer on top
denim (particularly any ripped denim)
anything that makes noise, such as an armful of bracelets or loud shoes
anything that shoes too much skin or unexpected skin — if you need a special bra for the outfit it probably isn't appropriate
Stock photo via Deposit Photos / davidgn.