We try to keep our major shopping guides updated regularly, but sometimes they need a major overhaul — that's been the case for our Guide to the Best Tops for Under Women's Suits for a while now.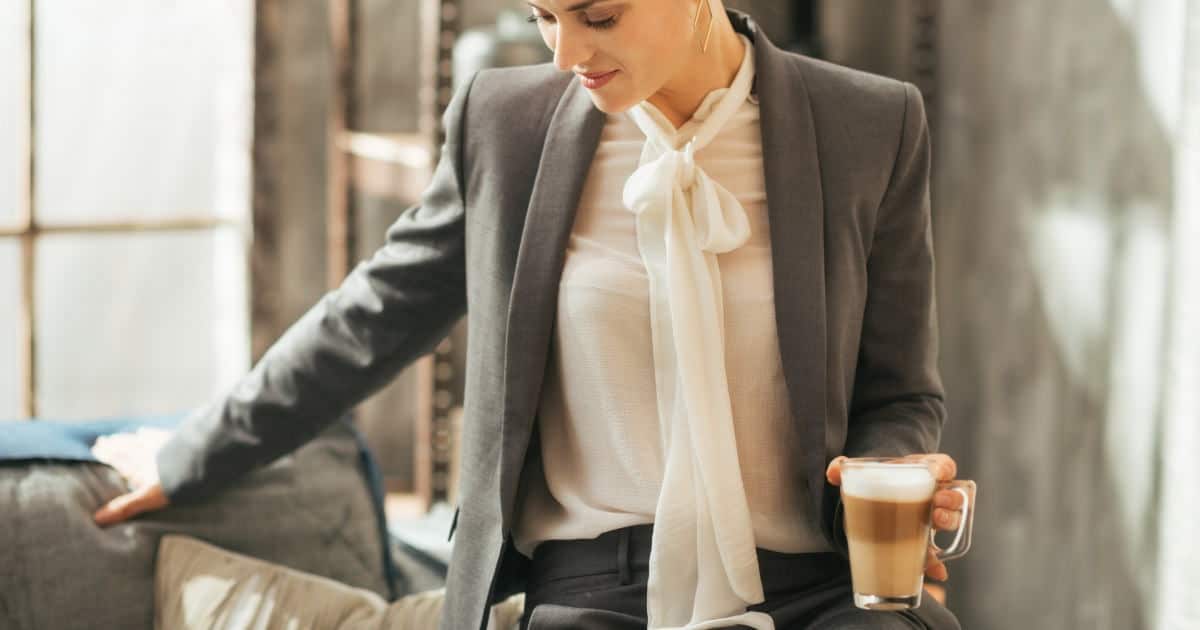 I'm proud to say we've finally done it — you can check it out here. In the meantime, ladies, let's talk: what are your favorite, most stylish tops for under suits?
For my $.02: I've said it before, I'll say it again: I've always been a fan of wearing slightly fancy t-shirts under suits whenever possible, provided they're easy to launder — I particularly like that a sleeved bottom layer means that my suit blazer can go longer without being laundered. I'd say my next favorite option is the popover blouse, like many readers have noted — much less problems with gaping! On the flip side, a cowl top is one of my least favorite things to wear under suits — they never seem to lay properly with the lapels. Similarly, wrap tops can sometimes fight the line of the lapels — and for me anything that's too high-necked (like a crew neck or turtleneck) is usually not flattering, and requires extra thought to "lower the neckline" with a pearl necklace or something. The secretary blouse, as pictured here, has never been one of my favorites — too hard to get the tie just right — but it can be a great look (and it's one of Selina Meyer's favorite looks!). Ladies, let's hear from you — what are your favorite stylish tops for under suits? Is there anything you definitely wouldn't wear under suits? Do you prefer to layer different tops under jardigans or cardigans, or can your closet do double duty?
Pictured: Deposit Photos / CITAlliance.

Curious about some of our other major guides for workwear? Check them out here: