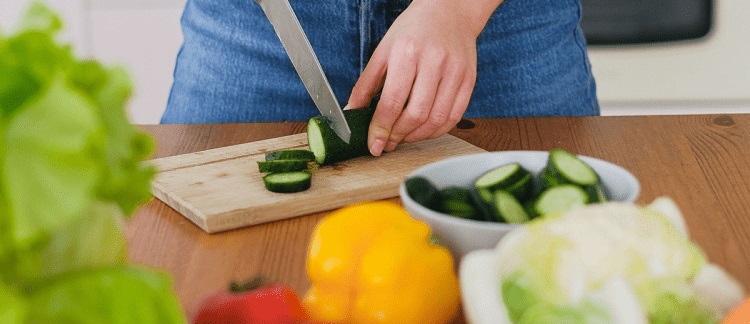 Readers, let's talk meal prep and meal planning! What sorts of things do you guys meal prep? Are you getting into it more as you work at home more? Are you doing it for health reasons, diet reasons, monetary reasons, or others?
For my $.02, the big thing that I try to prepare in advance is fruits and vegetables. I tend to be one of those people who either eats 10 servings a day or 0 servings, so I'm trying to raise the bar on my lower days. Stuff I've been doing to meal prep veggies:
pre-portioning frozen berries — For some reason it's too hard to remember to do this every day, so I have two little glass ramekins that I use to portion some frozen berries, and a third serving goes directly into the bowl I'll use for that day's yogurt + berries mix. If I were to be fancier about it I'd use a few different types of frozen berries (or if I were planning for a smoothie I'd throw in a handful of spinach or kale), but for some reason it's a ton easier to grab a tiny ramekin and set it on the counter to defrost than have to open the bag, find a container, etc. (I just stick the ramekin back in the freezer when I'm done instead of having to keep washing/finding new ones for my rotation.)
chopping celery or other veggies — For some reason, if I allow a bunch of celery to go into the crisper without being chopped, I forget about it entirely and find it a week later. Yet I've realized if I chop it immediately after it enters the house, we eat it all. So… go figure. I may try it this summer when I'm in the mood for more traditional crudités too.
roasting a big batch of carrots or Brussels sprouts — I'll eat these cold or hot over several days. If you feel like you can never finish that bag of baby carrots, this is a great option for them.
preparing TWO bowls of veggies with spices and dressings at a time — Eat one, put the second in the fridge for a day or two in the future. I do this with frozen broccoli / olive oil / lemon / red pepper / garlic, as well as with French-cut green beans / sesame oil / sesame seeds / umami seasoning / garlic / onion. Easy peasy, and it's a good way to get a healthy oil in.
I also plan a week's worth of meals at a time (basically by having broad categories like Meatless/Soup or Salad/Chicken or Seafood/Very Light), and sometimes there are things I can do ahead of time to help prepare the meals: defrosting ingredients, measuring spices, even pre-cooking certain ingredients like dry beans or quinoa.
As the weather gets warmer I may try some Mason jar salads, also!
Some of my favorite products for meal prep are pictured below… We especially have a ton of glass Snapware that we use all the time (Costco also has them), and we just got these little covered Anchor Hocking bowls that I use for my frozen fruit.
I've also bought some of these plastic meal prep containers (I can't find the exact link to the ones I bought, dangit). I'm not a big fan of them for the kids' lunches or anything requiring transport, but the cheap ones do stack nicely, and I'll freeze portions of steel-cut oats in them and use them to portion things out like crackers if I'm on a "eat crackers in the morning" kick. (We've been a fan of these sturdier plastic Bentos for the kids' lunches.)

This post contains affiliate links and Corporette® may earn commissions for purchases made through links in this post. For more details see here. Thank you so much for your support!
Readers, how much do you do meal prep or meal planning (and how has it changed over, say, the last year or so)? What are your favorite things to meal prep — and what are your favorite shortcuts, storage products, and more?
We are a participant in the Amazon Services LLC Associates Program, an affiliate advertising program designed to provide a means for us to earn fees by linking to Amazon.com and affiliated sites.