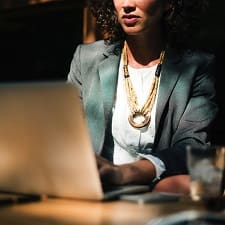 2018 Update: We still stand by this advice on where to get suits for short women — you may also want to check out our recent roundup of where to find petite-friendly clothing for work, or our work fashion tips for petite women.
We've had several requests from readers on where to get great suits if you're a petite woman. We addressed this a bit last summer, when we advised a reader how to shop for suits if you're not in the "normal" sizes of 4-12. But we thought we'd recap, as it's an important topic and we have more readers now, who will hopefully weigh in with more advice. From the very petite friends we've polled: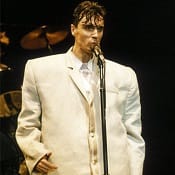 Theory is reportedly amazing (which makes sense to this author, as my normal size of 4 or 6 becomes a <cough> 10 in Theory — in other words, size 0 will be legitimately teeny, and size 00 practically minuscule.). The Max C pant is a "cult" item.
We've also heard great things about Victoria's Secret — the pants have a lower rise and come in different inseam lengths.
If you're short enough, you can resort to children's wear. For example, CW Designs is apparently made with upscale pre-teens and tweens in mind (see some of their collections here); other upscale designers labels can work well also.
(Updated):  Banana Republic, J.Crew, and Ann Taylor all have petite lines as well, but we've heard mixed reviews from our friends who are very small in stature — from the pants coming too high for their likings to the suits being way too big.
One of our friends notes that she often has to resort to wearing separates that fit really well. For example, jackets from Nanette Lepore and Rebecca Taylor fit, but the pants and skirts can be too big. Similarly, stretchy skirts from American Apparel can be a good basic. Readers, what advice do you have for the petite professional woman? We also got a request from one reader with a unique problem (living in the Netherlands):
Here's the problem I have: I'm short. Actually I'm not that short – I'm 5 feet 6, which is just a little shorter than most women in the Netherlands, but I do have short legs and arms. Because of that, *every* suit I try on is too long in the arms – and though I can sew a little bit, the problem isn't just that it is too long at the wrists – it's also that the elbows end up in the wrong place and such! To make matters worse, I'm also always cold – limiting my choices to suits with pants so I can wear woollen pantyhoses and boots underneath them and stay warm. It would be nice to have a suit that doesn't make me look like a dwarf!
This is a really tough question. It sounds like what you may need is a brand where you can buy a petite-sized jacket but regular-length pants — you may want to check Ann Taylor or Banana Republic for those options. Otherwise, well, there's always the bespoke route — just buy some fabric you like and schedule a vacation to India. (That's totally doable, right?) Readers, do you have any better advice for our short-armed friend? Where are your favorite spots to get suits for short women?
Looking for some great shoes to go with your petite workwear? These are some of the Hall of Famers styles and brands offering narrow widths and smaller sizes…
Comfortable Heels in Narrow Widths & Small Sizes
In our last roundup of classic black heels for business attire, we rounded up some pumps that came in extended widths, including:
Extended widths (AA, C, W): Target (M/W), Vionic (MW), Rockport (NMW), Ferragamo (2A, B, C), Trotters (M,W, WW), Sam Edelman (NMW), Bella Vita (AA-EE), LifeStride (AA-E), Naturalizer (N-WW),
Extended sizes (4-13): Target (5-12), Calvin Klein (4-13), Ferragamo (4-11),
Some Comfortable Flats in Narrow Widths & Small Sizes
In our last roundup of comfortable flats for work, we rounded up some flats that came in extended width sizes…
Social media images (2018) via Stencil.