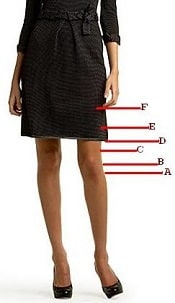 What should you wear for your internship or summer associateship? Welcome to the first installment of our Summer Associate Series! Name aside, we hope this series will be helpful to ANY intern, whether you're a law student or another woman interning in a conservative office for the summer.
First up in our series: WHAT TO WEAR? How can you build your wardrobe without going bust? What's the best way to look professional on a budget?
Finally, you may want to check out some of our guides, which are updated regularly (unlike posts) —
Finally, that's a lot to unpack, but you don't have to worry about EVERYTHING: there is such a thing as overthinking what's professional, like the person who wondered whether a water bottle could be unprofessional. Oh yes, and you may want to check out our guide to how to have a great first day on the job.
Readers, what advice would you give summer associates and other interns on what to wear, what not to wear? Readers who ARE interns or summer associates, what are the biggest areas of confusion for you? (Any posts from above that we should revisit more in depth, or give a more current take on?)