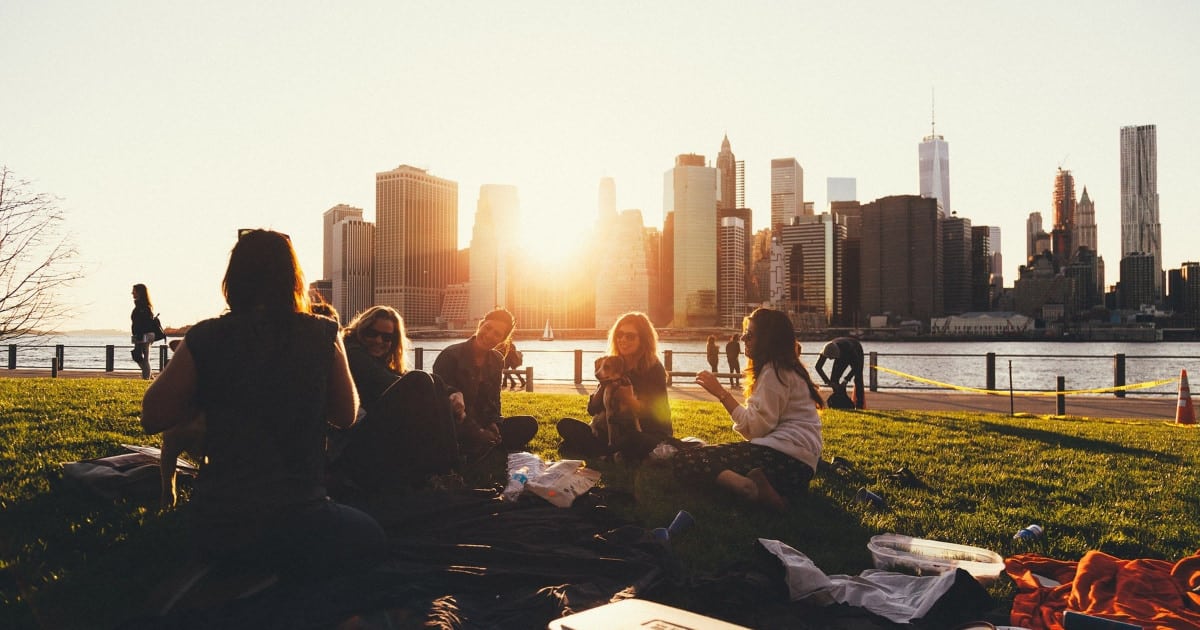 2020 Update: We love the readers' input on what to wear to a company picnic or to watch baseball with coworkers — you may also want to check out our entire guide to tricky summer associate events just like this!
What do you wear to attend a company picnic and watch a baseball game — particularly when this will be one of the first impressions you make? Reader E wonders…
I finally have a unique fashion dilemma that I need help on. After working as a government attorney for several years, I have landed a job at a biglaw firm starting in the fall. I have been invited this summer to the firm's trip to watch a baseball game and the picnic beforehand. It's a family event to which SO's and children are invited, and it's on a Friday right after work. My dilemma–what to wear?? This will be the first time I meet many of the attorneys and support staff, so of course I want to make a good impression. Are jeans appropriate? Khakis? Do I need to wear team colors/jersey? Ack! (Also, I wouldn't mind any tips on socializing at this type of event–I've never been to one and my SO can't attend, so I'm really nervous about showing up alone and meeting people for the first time!) Thanks for any advice you have on this!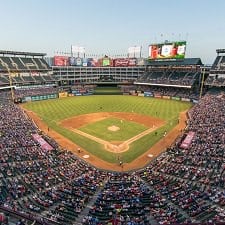 Ugh. I know firms think these things are fun, but the sartorial conundrum never is. Honestly, I would suggest calling the Hiring Department and asking them what people have worn to the event in the past.
(In general, ladies, this is ALWAYS the right answer — call the HR department.) If they give you a vague answer ("oh, you know, pants or a dress"), I would ask what the men wear — if they're still in suits from a day at the office (perhaps sans tie, or with shirt sleeves rolled up), I'd go for something more formal, like a sheath dress. If they're in shorts, polos, and sneakers (or team jerseys), welcome to Situation Casual — and perhaps consider jeans.
Some general things to consider for what to wear to a company picnic or to watch baseball with coworkers:
If you're sitting in the stands at a baseball field, be careful of an overly short skirt (as you may have to climb over people to get to where you're sitting), as well as of a low-cut top (because people will see you from entirely different angles than you're normally used to — above, above and behind, twisting around to talk to someone, bending forward to talk to someone, etc). In fact, you may seriously want to consider wearing pants — but that's me. If the company has a loge, suite, or some other super-nice area from which to view the game, with couches and other creature comforts, you may not need to take this into consideration.
If the picnic is outdoors, will it be on concrete, or on the grass? If it's on the grass, I would suggest wearing flats or wedges — nothing with a heel that can sink into the ground.
You may want to ask HR if there are ever touch football games or other things that spring up during the company picnic. If there are, you may want to consider wearing clothes that you can move in (e.g., nothing too tight).
If it'll be cold at night (or if YOU may be cold), this may be the perfect opportunity for my beloved blazer: arrive with the blazer on, say your hellos, and then take your blazer off if you're hot.
If you would normally wear a team jersey to a game, only then consider it. If you've never been into sports (like me) then don't worry about it unless HR directly mentions something about it to you.
Finally: it stinks that your SO can't attend, because these things always go much better as a team. Are you sure he or she can't reschedule the earlier commitment? I'd be curious to hear what the readers say here, but I may even ask HR if you could bring another friend.
Qualities to look for in a friend to bring to this event: a) Someone who isn't needy and can be left setting in the corner of the room (if need be) while you talk to people. b) Someone who doesn't outshine you. c) (bonus points) Someone who knows how to subtly talk you up to people (or can be coached to do so). For example: "Oh, your specialty is antitrust law? You should talk to my friend Reader E, I think she has a lot of experience in that from her time spent working for __ agency." A few other quick tips for networking:
Circulate as much as possible (unless the partner or other VIP is hard to get away from).
If you know one person talking in a group, try to sidle up and say hello — they may be willing to introduce you to the group, and you can hop into a conversation that already started.
Here's a simple memory trick: As soon as you hear someone's name, repeat it back to them. "I'm Tom." "Hi, Tom!"
If possible, do a bit of recon on the website (and even Linked In and Facebook) to find pictures of your future colleagues and figure out who you want to talk to. Try to put together a list of at least 3-5 people to whom you really, really want to talk to that night — and consider everyone else you get to talk to and meet gravy.
Readers, what would you wear to a company picnic under circumstances such as these? What do you wear in general for casual summer work events? What other tips do you have for navigating a company picnic, or what to wear to watch baseball with coworkers, clients, or your boss?

Psst: We've actually had a conversation about what your weekend sneakers say about you if you want to check it out!
Pictured below (by color), Row 1: black / gray / gray / white; Row 2: white / white / green / black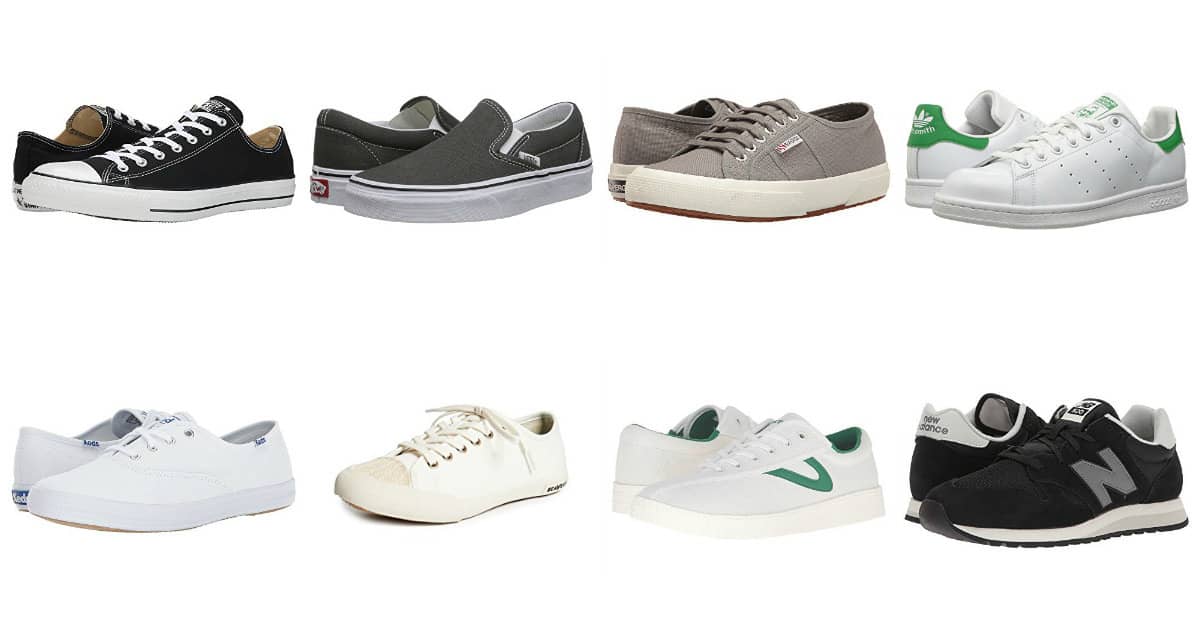 Pictured above (by brand name):
Row 1: Converse / Vans / Superga / adidas Stan Smith
Row 2: Keds / SeaVees / Tretorns / New Balance