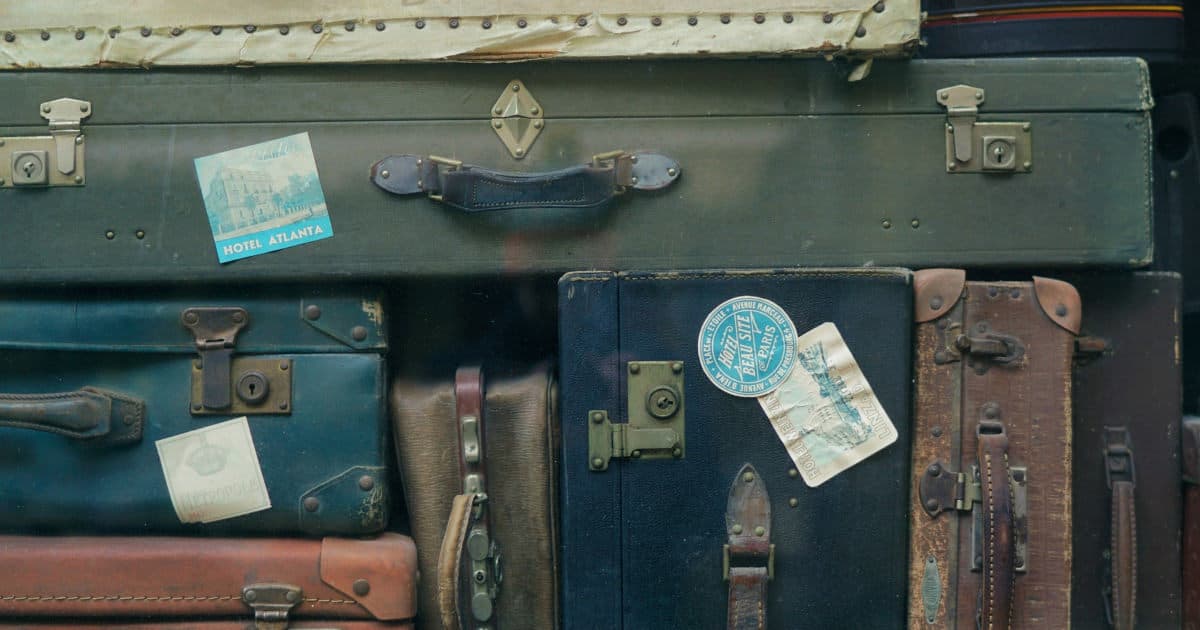 Today's question about traveling for business comes from Nancy P…
I'd love a post on tips for traveling for business. (Thought of this last week when I was going to Chicago for a deposition and security took away my spray wax, because apparently it was an aerosol not allowed by the TSA. How am I supposed to sit through 2 days of deposition without hair product?!) Tips for packing? Good travel-sized products?

My (rather obvious) tips:
-Pack in the same color range — black, brown, navy — so you only have to bring one pair of dress shoes
-Bring a nice soft sweater to wear on the way home. I love changing out of a suit jacket to a cashmere sweater on the way home.
-Never bring shampoo/conditioner if you can help it — as long as you stay in decent enough hotels, you'll have good products.
This is a great question, and we're hoping our readers will be a wealth of information. For our $.02 — Almost everything can either be bought in a small size (see, e.g., Minimus) or converted to a small size (we like the travel supplies at The Container Store, but most any place has them). You can also ship anything that the TSA might confiscate, or just purchase a new item when you arrive. (The concierge is almost always helpful in directing you to a local drugstore — you may also want to see whether your arrival airport has any stores for beauty purchases, such as an Aveda or Sephora store.)
These are some of the Corporette readers' favorite items for business travel…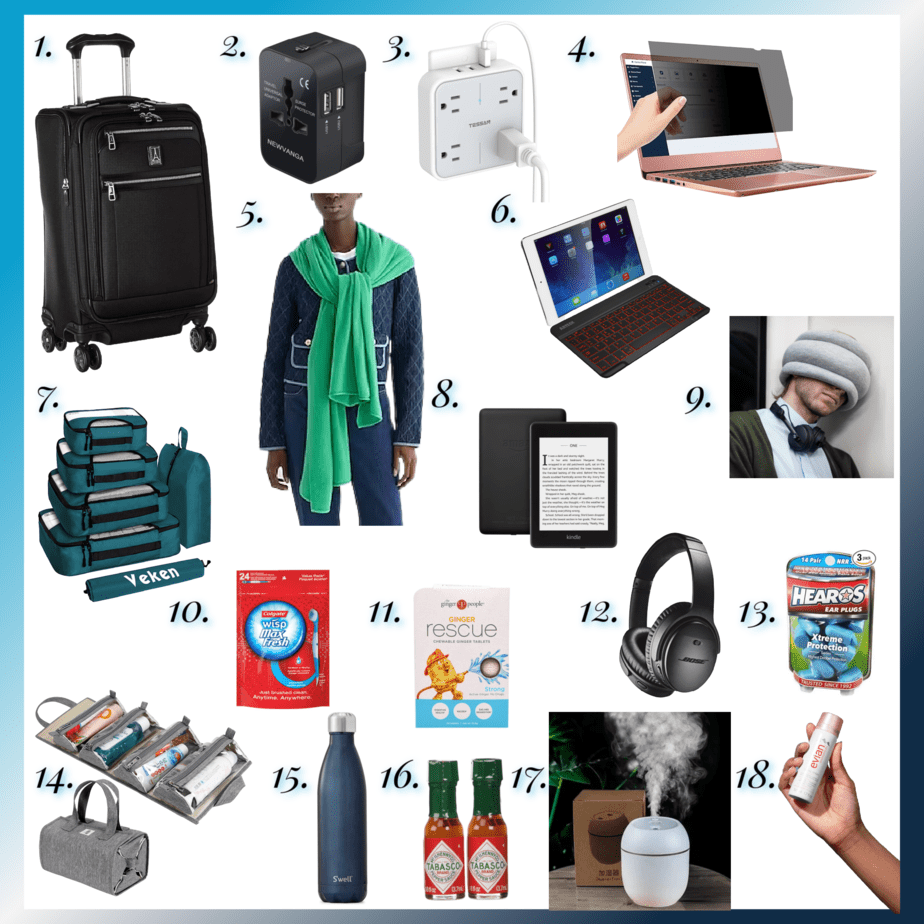 We would advise to save your packing space for things that you truly need large quantities of — for example, if your eye-makeup remover comes in a huge bottle, change it to a much smaller package that holds the quantity you need for your time away. (We've actually used stacking pill containers to keep things like eye makeup remover, facial moisturizer with SPF (a little bit goes a long way!), and more serious SPF (on the off chance we go for a run outside or something).)
In terms of clothing, we agree with the reader's advice that the same color range can be helpful for the shoe/accessory reason. We would also suggest bringing a wrap (helpful for sweater/pillow purposes on the plane) and, if you're bringing workout clothes, bringing nice enough clothes that can do double-duty — for example, if you prefer to fly in comfortable clothes, wear your yoga pants (before you've, you know, sweated in them). You may also want to pack a pair of flip flops — not only are they incredibly lightweight, but they can be worn around your hotel room as slippers, and will be handy if you visit the hotel pool or spa.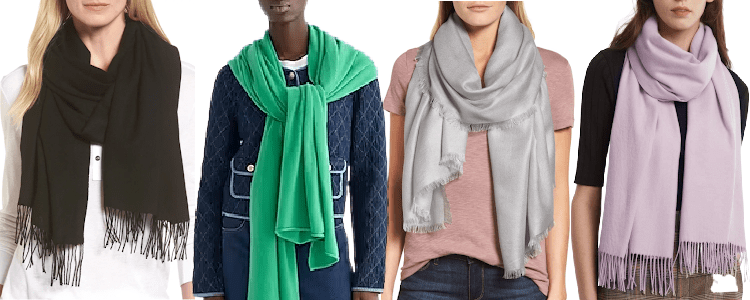 Some of our favorite office pashminas as of 2023: black / green / gray (lighter weight) / lavender ($20!!). If you're looking for more of a ruana jacket, I highly recommend the Brooks Brothers' ones!
We might also suggest bringing along a spray bottle filled with vodka, and using it to spray on your suit as a deodorizer when you're done wearing it for the day. Hang up everything as soon as you're done with it, and use steam from your shower to help straighten it out even more. Many hotels will bring you an iron (or blowdryer or small coffee machine) if you ask nicely.
Finally — before traveling, be sure to check how many bags your airline allows. It seems as though everyone has changed the rules, and you don't want to be caught paying a hefty fine and/or being forced to check your bag anyway.
Readers, what are your top tips for surviving business travel?
Originally pictured (2010): Broken suitcases, originally uploaded to Flickr by toyohara. All current pictures via Stencil (2018 update).