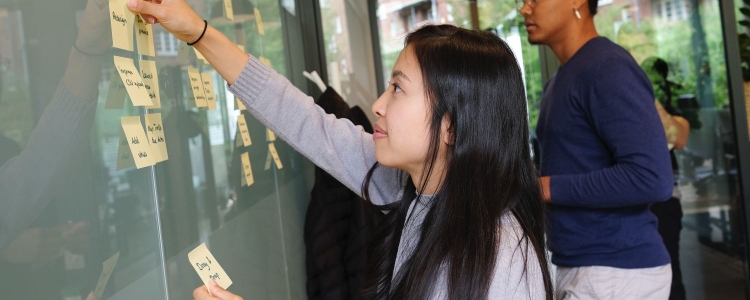 Are you very organized in one area of your life and a bit of a mess in another? Even if you generally consider yourself an organized person, that doesn't necessarily mean that your laundry room is pristine or that you know what you're having for dinner on Friday. For example, maybe you've arranged your file cabinets and desk drawers at work so efficiently that you can immediately find anything you want, while your desk at home is covered with books, receipts, and random scribbled notes.
Personally, I'm great at keeping my emails organized (uh, once I actually get them OUT of my inboxes, but let's not talk about that), as well as the various files on my computer and my photo backups in Google Photos. By that I mean I have a ton of folders and subfolders (which, incidentally, has kind of made me feel old ever since reading this story from The Verge). My underwear/sock drawer has always been neatly laid out with these great Container Store organizers, and my (many) craft supplies are all organized in drawers by type of item. In Goodreads, in addition to the default "Read" and "Want to Read" shelves, I keep shelves for e-books that I've downloaded samples of, free e-books that I haven't read yet, and purchased e-books that I haven't read yet.
On the other hand, I don't meal plan (ever), I have random post-it notes all over the place (and occasionally lose important ones), and for me, "laundry day" does not denote a particular day of the week but instead means "the day I realize that I've almost run out of clean underwear." I've been driving around with a couple boxes of donations for Goodwill for at least a month, and I always leave packing for a trip until the last minute and end up staying up late the night before I travel. I keep forgetting to switch my investment account and bank account statements to e-statements, which means I currently have a big pile of them sitting on my desk. And so on…
(Meanwhile, Kat has written before about her love of lists and tracking information like her health stats, as well as her generally good organization with client files… but she's also written about her incredibly messy office and bedroom.)
Since it's the rare person that stays organized in every area of their life, here are some of our past posts that can help you organize the parts of your life that do need it:
Also, here are some of our suggestions for apps that can really help with organization:
So do tell, readers: In which areas of your life are you the most organized, and in which areas are you … not? How has this changed over the years? What would you really like to get organized about?
Stay tuned for some of our favorite products for organizing your desk!
Stock photo via Stencil.