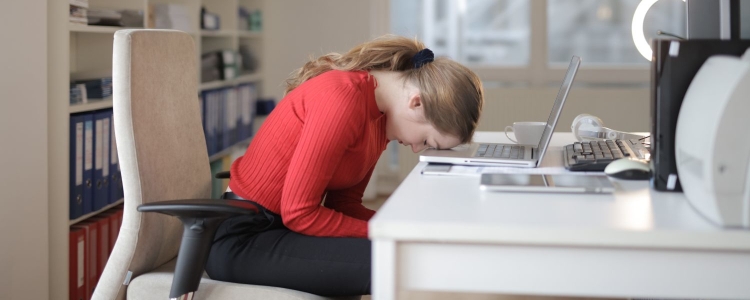 There has been a lot of news lately about "the great resignation" of 2021 — people are quitting their jobs at the highest numbers since 2000.
According to NPR,
As pandemic life recedes in the U.S., people are leaving their jobs in search of more money, more flexibility and more happiness. Many are rethinking what work means to them, how they are valued, and how they spend their time. It's leading to a dramatic increase in resignations — a record 4 million people quit their jobs in April alone, according to the Labor Department.
LinkedIn even took a survey, and they found that 74% of those surveyed said the pandemic had caused them to rethink their current work situation. According to Inc.'s summary of the survey:
A great many — over half in several surveys — cite stress and burnout in their current position as a reason for looking elsewhere. Others point to dissatisfaction, and even fear, caused by knee-jerk cost-cutting actions by their current employer in response to Covid-19-related business slowdowns as a reason for bolting, with many finding fundamental unfairness in holds on promotions, frozen merit increases, and indiscriminate layoffs which impacted poor performers and stars equally, particularly as they watched executive leadership refuse to participate in the pain.
While many who are leaving are in hospitality jobs with employers like restaurants and hotels, the number of open lawyer jobs has "skyrocketed," according to Reuters.
It's an interesting topic, so I thought we should discuss! Here are some questions to focus everyone:
Are you planning on quitting your job soon (or have you already)?
In general, have you reevaluated your work/life balance in the past year? What changes do you hope to make as a result?
Did your employer have specific policies at any point during the past year that pushed people either to quit or stay (i.e., parental leave, face time requirements, etc.)?
Have you seen coworkers or school friends quitting in greater numbers?
Here's some further reading on the Great Resignation from The Ladders, HuffPost, and the LA Times,
Psst: some of our other recent posts on the topic of quitting your job…
Stock photo (woman with head on desk) via Stencil.