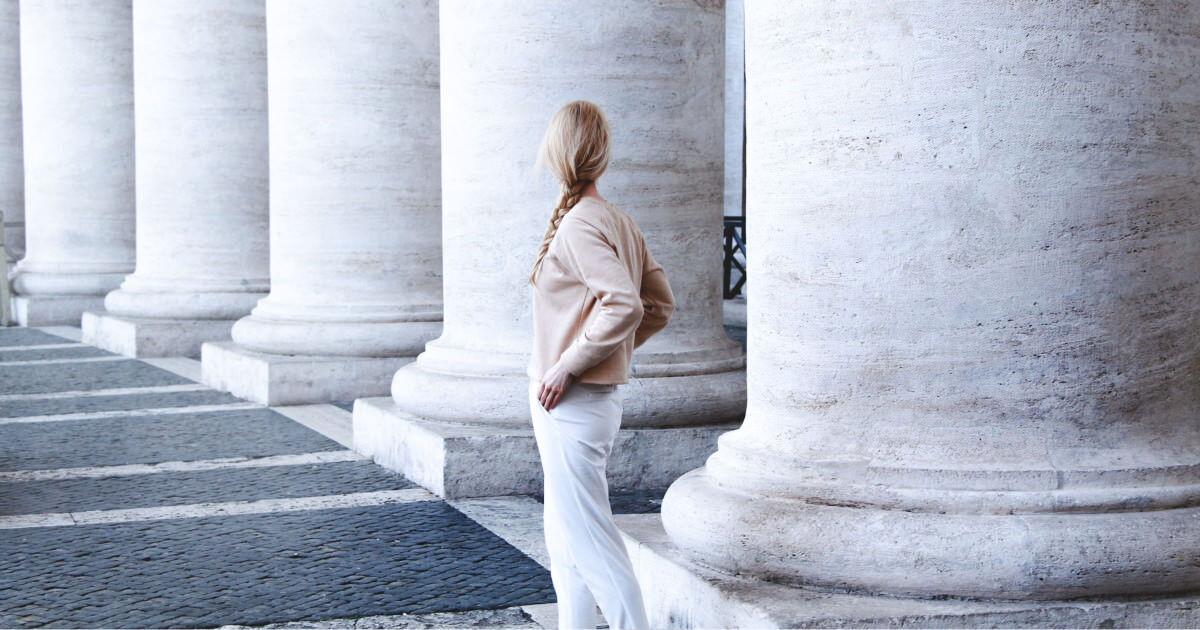 We got great tips on traveling solo a few years ago from my friend Auntie M, and we've rounded up the best specialty vacation packages for busy women, but we haven't talked about the issue for a few years, so let's discuss. Have you ever taken a vacation alone, and if so, where did you go? Do you have any safety tips, itineraries you'd definitely do again, or other tips to share?
For my $.02, I wish I'd taken more vacations by myself when I was younger, but I was always too concerned with safety. Even when I went to Paris during my bar trip, I mostly stuck around the hotel after dark. (Admittedly it was August, so a) it stayed light pretty late into the evening, and b) August is a weird time in Paris because so many shops, restaurants, and other places are closed for holidays, so the whole city has a kind of desolate feel to it.)
When I've traveled occasionally for work by myself, especially after having kids, it's kind of like, WOOHOO TIME ALONE! — and while dining, sightseeing, or shopping alone doesn't bug me at all, I still try to be aware of my surroundings when I'm coming back to the hotel. I would definitely put myself on the cautious side of things, though!
(For those of you with kids, today at CorporetteMoms we're talking about whether you've ever taken a vacation without your kids…)
Readers, how about you — have you ever taken a vacation alone? Where did you go first to dip your toes into the waters of traveling alone — and where was the best place you went? Have you done any vacation packages, retreats, or tours designed for solo women travelers that were amazing?
Further Reading:
33 Tips and Tricks for Solo Female Travel [Forbes]
11 Yoga Retreats That Are Totally Worth It [Self]
15 Best Places for Female Solo Travelers [Conde Nast Traveler]
Stock photo via Stencil.