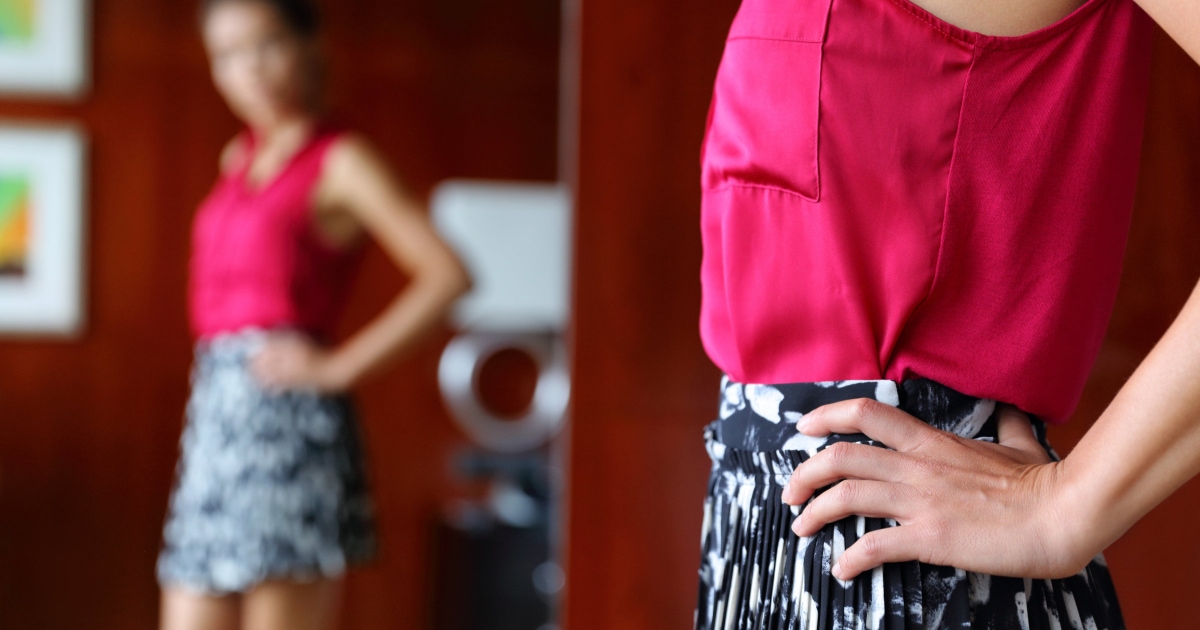 Readers had a great threadjack recently on ways to make an outfit look more put together — so I thought it might be an interesting larger discussion! In the threadjack, a commenter noted that she was trying to level up before starting a new position (congrats!), but she couldn't wear most jewelry because of a metal allergy.
We answered a reader mail a thousand years ago where she noted that jewelry wasn't her thing and wondered how to make her outfits more interesting and less masculine, but without jewelry — but it's been a while. In the recent threadjack, some of the ideas from readers on how to make outfits look more put together were great:
Wear brooches because they don't touch your skin — and I was JUST updating our roundup of 7 ways to wear brooches. (This can be a great tip during the Zoom era, because if you have a "Zoom sweater" or blazer, you can just add some brooches to the lapel or shoulder and keep it on the back of your home office chair.
Invest in tailoring — I'll also point you to our look at how to get Claire Underwood's style (from House of Cards). She often wears tailored clothes with really interesting seaming, but minimal/no jewelry.
Really pay attention to all aspects of your appearance, from your hair (here are our favorite, easy up-dos for the office) to non-scuffed shoes (here's our last shoe care guide).
My Tips on How to Make an Outfit Look More Put Together
For my $.02, one of the biggest things that I would suggest to help make an outfit look more put together is to add a "third piece." Similar to our advice on how to elevate a simple t-shirt, I'd recommend making sure that your outfit always has a third piece. This can look different depending on what you're wearing…
If you're wearing a pantsuit, the blazer/pants/top all kind of blend together — to add polish to the outfit, you want to add a third piece like a scarf, a necklace, or a brooch. Scarves in particular were a favorite of one of the most stylish women I've known — she had a great collection of Hermès scarves that she wore primarily because she found most clothing tags to be itchy.
If you're a fan of the minimalist look, one of our favorite polished outfits is to do a "column of color" for your base (such as black sweater and black pants) and then add a colorful topper (your third piece) such as a blazer or sweater blazer. (See our work outfit challenge for 4 weeks of work outfit ideas like this!)
If you're wearing a sheath dress, consider adding a second piece like a topper (cardigan, blazer, sweater blazer) and a necklace or brooch. If the dress has sleeves consider just adding two pieces of jewelry.
(As I type these out, a lot of these tips remind me of our takeaways from Selina Meyer's style in Veep, as well.)
As I've advised before in terms of how to look great for work every day, of course I'd recommend a good bra and great posture (here's how to improve your posture). As you're building your wardrobe, focus on our wardrobe essentials and our tips on putting together a capsule wardrobe for work — in particular, picking a few colors to focus on and working out from there will be the easiest way to build a cohesive, polished collection of work outfits.
Readers, what are your best tips to make an outfit look more put together or polished?
Stock photo via Shutterstock/Maridav.