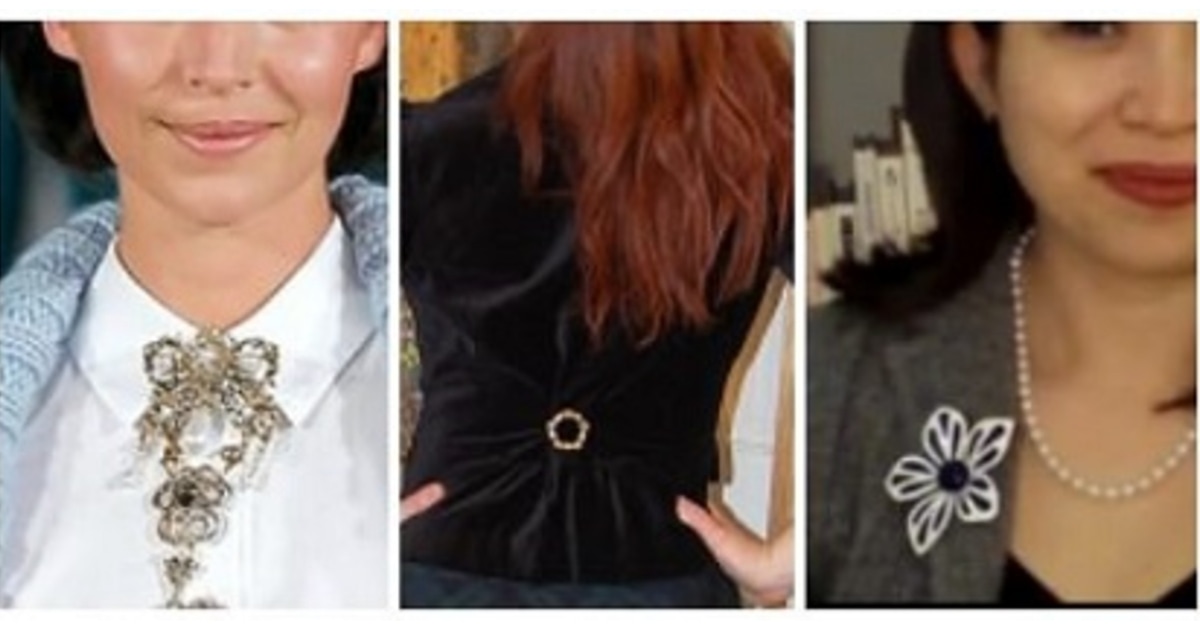 How can brooches help your work wardrobe? Reader A wonders how to wear a brooch:
I have a fashion challenge that has stumped me for years. I received two beautiful, expensive broaches that look like they could be integrated into my work wardrobe, but I do not know how to wear them. How does a fashionable workaholic go about wearing a broach without looking like it's a substitute name tag?
We haven't talked about how to wear brooches in a looong time, and brooches were hot on the recent runways. So let's revisit!
Psst: stay tuned for some of our recent favorite brooches!
7 Ways to Wear a Brooch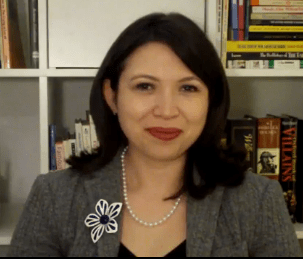 – Wear it high on the lapel of your jacket — I usually like to wear mine just a bit lower than my clavicle, so it's really accentuating my face. I'll admit that usually a necklace and a brooch is too much, but I thought it worked here. (You can see more of my personal jewelry collection here.)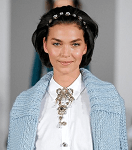 – Use a brooch to close your blouse. This was one of the main ways it was seen on the runway, and I can see the appeal (but for me it just reminds me in a bad way of the early '90s/late '80s). You can also use it to close a cardigan at the top for a very vintage vibe.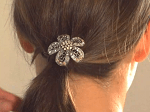 – Wear it in your up-do (whether it's a half up-do or full up-do). This is particularly handy if you're using a ponytail holder — just secure the brooch to the ponytail holder. (At least, that's what I've always done — in this video they say to use a bobby pin to attach a brooch to your hair.
– Emphasize your waist with it. This looks particularly great with solid-colored wrap dresses — where the fabric crosses over, add the brooch to add a bit of pop. (This could also be an option to make a simple sheath dress transition from desk to dinner.) This also works well with wrap sweaters.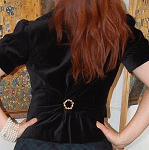 – Accessorize your rear view. Add it to the back of a sweater at the nape of your neck, or even to the back of a jacket. Much like the up-do suggestion, this is best viewed from behind, so it's a great idea for women who will be turning their back to their audience — I could see it being great for teachers or professors who use the blackboard.
Hunting for great jewelry for the office? As of 2023, we're long been fans of affordable brands like Kendra Scott and Gorjana, as well as mid-tier brands like Monica Vinader, David Yurman, and Stephen Dweck. For our $.02: spend money on things like a good watch (or watch strap), gold or diamond earrings, a pearl necklace, and more.
Two more ideas from the Kat Archives:
– Use it to transform clothes you hate. For example: years ago, I had this gray sweater that I hated. The neckline wasn't quite a crew and it wasn't quite a scoop, and it was a boring gray, and I just felt totally blah in it. So instead of giving it away to Goodwill, I got creative, and yanked the neckline down to make it more asymmetrical, pinning it with a brooch. I thought the look worked so well that I took a picture of it (totally unflattering picture from way back in 2004).
– Use a brooch to emphasize an unusual neckline. This is probably more of an evening look — for example, years ago I bought this great David Meister dress that I called my "hot mama" dress — part of the appeal was this ridiculously wide sweetheart-like neckline. Wearing a necklace with it totally killed the effect of the neckline, but I wanted to accessorize it somehow, so I wore a brooch at the far edge of the neckline (totally unflattering picture from back in 2006 at a wedding reception). I thought it worked and wore the dress (and brooch) to at least another 3 occasions — a charity thing for work, a friend's wedding, and the first party my husband and I ever threw together.
Readers, what is your favorite way to wear brooches? Describe what your favorite brooch looks like — and tell us if you've bought any great ones recently.
Psst: these are some of our favorite ways to store jewelry…