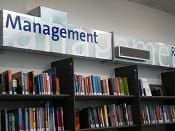 Update: We still stand by this advice on how to become a better manager (and links have been updated below), but you may also want to check out our latest discussion on online women's management training. 
How do you become a boss and a more effective leader — whether you're new to management or you've supervised people for a while and want to improve?
In the past, we've discussed various management books for women before, but readers recently discussed their favorites, so we thought we'd round them up, as well as some additional online resources for honing your skills. (We've also discussed dressing like a manager, imposter syndrome, delegating work, and whether you should be friends with staffers.)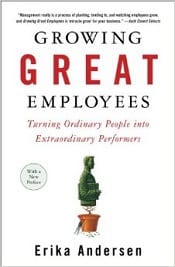 Growing Great Employees: Turning Ordinary People into Extraordinary Performers by Erika Andersen (2006) — Andersen's book emphasizes the importance of investing in people and taking care to manage them in the way they'd prefer to be managed, according to their personality types. A blurb claims that the guide will "help you create a dynamic workplace, where the efforts you make today will blossom into success for years to come."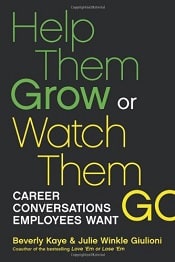 Help Them Grow or Watch Them Go: Career Conversations Employees Want by Beverly Kaye and Julie Winkle Giulioni (2012) — Kaye and Giulioni focus their advice on career development and having frequent conversations with your staff — "integrated seamlessly into the normal course of business" — to improve their performance and refine their goals.
Winning: The Ultimate Business How-To Book by Jack Welch with Suzy Welch (2009) — This book, meant to be a kind of business bible, garnered positive blurbs by the likes of Warren Buffett and Bill Gates, and positive reviews as well; its starred review in Publishers Weekly stated, "It's difficult to think of anyone in business who wouldn't benefit from reading this savvy, engaging cubicle-to-boardroom guide to success."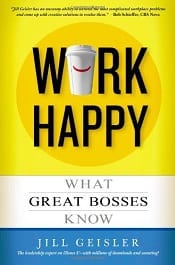 Work Happy: What Great Bosses Know by Jill Geisler (2012) — Geisler's book promises to improve your leadership skills whether you're an experienced manager or someone just starting to supervise others. The book aims to be "a workshop-in-a-book, designed to produce positive, immediate and lasting results."
Websites and Newsletters
Online Learning
What kinds of resources have helped YOU become a better manager?
(Pictured: A Clear Sign, originally uploaded to Flickr by Jen Waller.)
Picture below via: Amazon