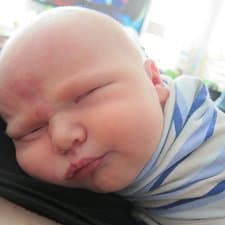 2018 Update: We still stand by this discussion on planning your career for babies — but you may also want to check out some of our more recent discussions on family planning and pregnancy, including how to decide if you want kids, and our top tips on preparing for pregnancy (if the answer is yes). Over at our working moms' blog, you may want to check out advice on work-life balance from working moms to their pre-mom selves.
We've talked about how to financially plan for babies recently-ish, but we haven't discussed other broad aspects of planning for babies since 2010, when I was pregnant with my first but hadn't yet announced it here. (Ah, although we did have a nice discussion about when to get pregnant, which I'd forgotten about.) So what does planning your career for babies look like? I just got this related question from Reader K:
I am a 33 yo associate attorney at a small firm. I was pregnant with my first and then had a miscarriage in October. It was going to be perfect timing work-wise — due at the end of April. So here I am, possibly ready to try again. I have a big trial in a case that's solely my case in February 2017. I doubt it will settle. Is it irresponsible of me to just try for a baby again regardless of timing? Work is very important but I also feel timing babies around work may be a fool's errand.
I'm curious to hear what other readers have to say, but of course I have some thoughts. As a mother of two kids under 5, my advice to those of you trying to plan your career around eventually having a baby: Don't. Some notes:
Timing is a fool's errand. Yes, to directly answer Reader K, timing is a fool's errand. I'm so, so sorry to hear she suffered a miscarriage. I've seen more friends suffer miscarriages than I ever would have expected in my 20s. I've seen more friends struggle with infertility than I care to count, too — including secondary infertility. Some women have super-easy pregnancies where they fly through and don't take any hits mentally or emotionally; others are sidelined during their pregnancies by serious health concerns like nausea/hyperemesis gravidarum or even just feeling exhausted from all the pregnancy hormones. It's a total crapshoot… and each pregnancy is different. To Reader K — who is already 33, and will be at least 34 by next February, I would encourage her to start trying now, regardless of the trial. It may take her a few months (or more) to conceive — it may happen right away. The trial, if it doesn't settle, may be postponed or moved… and I'd hate to see Reader K plan something as big as pregnancy around something as notoriously fickle as a trial date. If, come May (7 months before the trial date), she is still not pregnant, I might suggest taking a break from trying until July or August (by which I mean avoiding unprotected sex on her most fertile 3-4 days of the month). But I think anything other than that can be doable, depending on her mindset and her situation's flexibility. Will she take a 3- to 6-month maternity leave right when the baby is born? Will she breastfeed exclusively for the first year? Will she chair the trial by herself? These all come down to flexibility and opportunity (see below). Note that she doesn't have to do any of those things.
Some bigger thoughts on parenting and career, particularly for women at the beginning of their careers:
No one can prepare you for the journey that is parenting. There is nothing I — or anyone — can say or do to help you better prepare yourself or your career. If I could time-travel and chose to go back and visit myself before kids, if only to give myself a snapshot of my life with kids, I wouldn't have believed it anyway — the sacrifices we've made, the priorities we've shifted, the general way we live now. They're changes you make willingly, happily even, when the time comes, but no amount of foresight will help here.
Any plan can go out the window once you're in the weeds with your kid. I've known women who were on the partnership track decide to stay home with kids who had unexpected health issues… and I've known several people who wanted to be stay-at-home parents who were so, so happy to have a job to go back to once they were done with their maternity leave.
Flexibility is key. You will bend. Your job will bend. Your career will bend. Your kid will bend. Which will bend most is a matter of opportunity and priority, both of which will strongly be influenced by…
Partnership is huge. Sandberg is right, who you marry/partner/breed with is one of the biggest decisions you make for your career. Whether you keep your job, find another, quit entirely, or double down to make your career bigger is hugely dependent on your partner and the degree to which he or she supports you emotionally, financially, and more. Sharing parenting duties is far, far bigger than who changes the diapers — the sooner both you and your partner start to understand that, the better you can divide the work.
So how do you prepare your career for babies? My $.02: you don't. Seek the best career that fits your skillset. Aim high. Do the best you can to find a career and job that you love, that challenges you, while also providing for you and your family. Seek challenges in that career constantly, without concern for when/if you might get pregnant. If and when the baby comes you'll take a look at the information in front of you — your love for your career and your job, the working conditions, the flexibility or lack thereof, the opportunities for advancement or lack thereof (and all of that for your partner as well), as well as your child's needs, and your emotions — and you'll make a decision on what to continue, what to change, what to stop. There is no wrong decision. But it's too important a decision to make without all of that information, which you will only have once you actually give birth and are holding your little squirt in your arms.
Ladies who have kids, what are your thoughts about planning your career for babies? Do you think you can plan a career for motherhood and babies? Is there anything you could have done to prepare yourself or your career for babies? What would your advice be to Reader K?
Pictured: H. All rights reserved.