Pictured at top: t-shirt / lotion / sneaker / dress / jeans / purple shampoo
Sometimes I sit down to write a story (say, a roundup of weekend jersey dresses), and I bump up against preconceived notions in my head of how much things should cost. For example, weekend jersey dresses — particularly if they just look like a loose t-shirt, but longer — should not, in my opinion, cost more than $100. But maybe they're fantastically thick, and will last you for years and years! Maybe they are ecofriendly and awesome in ways that the online description just . . . uh . . . doesn't state!
This post contains affiliate links and Corporette® may earn commissions for purchases made through links in this post. For more details see here. Thank you so much for your support!
So instead of rounding up weekend jersey dresses, let's discuss what inspires you to make splurge purchases on basic items. As far as basics like t-shirts, underwear, sneakers, and lotions go — what has inspired your splurge purchases, and was it worth it?
What's the most you've ever paid for a "basic" clothing item — and how did that work out for you? Are you still wearing it years later? Are you a convert to fancy t-shirt dresses now? Some general categories to discuss:
Casual weekend dresses:
T-shirts:
Denim:
Underwear:
Sneakers:
Lipstick:
Shampoo:
Lotion (hand, face, or body):
I'm sure you can think of other basic items that might inspire splurges or, say, most of the ones in your closet were bought for under $15 but when you saw one for $600 you just couldn't resist. Some general thoughts from me on these categories of basic splurges: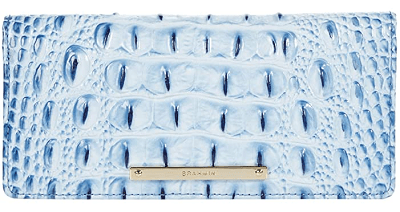 Casual weekend dresses: If I'm going somewhere where I want to look cute, I'm probably pulling out Spanx, spending 30 minutes doing my makeup, and wearing more than a basic T-shirt dress — so this is more about the wash and go dress that is the alternative to shorts and a t-shirt for the day. I feel like I've gotten nice ones for under $25! I think the most I've spent is an Eileen Fisher dress I got on sale for around $125 for an "elevated Mom dress." This $70 Boden dress is mightily tempting, though. (If it had pockets, it would be mine.)
T-shirts: I went through a phase where I really preferred James Perse and other t-shirts that were $50+ — but most of the ones I wear now are Everlane's $18 t-shirts; I've also got a few from Amazon brand Daily Ritual that I wear to death. (The brand is regularly really affordable but Daily Ritual is on sale today — worth a look if you haven't tried.)
Denim: See, we all have our areas where we'll splurge — one of my first projects as a college journalist interning in New York was to work on an encyclopedia of denim, so I kind of understand the price differences in Old Navy denim versus, say, Barney's denim bar with the latest Japanese denim brands. I think the most I've paid for a pair of jeans is around the $200 mark, but I can easily understand (especially from a cost per wear perspective) how someone would want to spend more for a particular denim cut, wash, fit, or trend.
Underwear: This is probably TMI, but since I prefer cotton underwear my regular underwear is pretty affordable. Occasionally I'll splurge on Hanky Panky or WinterSilks underwear (or I just bought a few Thinx in the Nordstrom sale a few weeks ago), but for the most part underwear is not where I splurge. (Bras are a slightly different story — the most I've ever paid for a bra was $130, I think, but I'm a weird size.)
Sneakers: You can get a pair of basic Chucks for under $60 — or you can spend $500+ on Golden Goose sneakers. I tend to be on the lower end of that scale; even my running shoes were only $150.
Lipstick: I actually just got a sample of a fancy lipstick and thought, "I hope I don't like it — I need a $50 lipstick like I need a hole in the head." I think the most I've ever spent on lipstick was $42 for a lipstick — but anything over $25 is a big splurge for me, especially since the lipstick I keep going back to is the $18 Clinique Chubby Stick.
Shampoo: I'm a big fan of drugstore shampoos, but I will happily spend $40+ on Caviar Anti-Aging Replenishing Moisture Shampoo and Conditioner — my hair never looks as shiny and healthy as it does after I wash with that shampoo. (Oooh, the Paul Mitchell Awapuhi Shampoo is also, to me, worth the splurge.)
Lotion (hand, face, or body): I have yet to get into the La Mer trend (my wallet thanks me!), and most of my preferred lotions are drugstore (CeraVe, Curél). For my dry skin, though, I do love the Bioelements moisturizer Really Rich Moisture for daily use in winter and occasional use in summer; a big tub is about $35. I also bought a big container of Clinique's Dramatically Different Moisture Lotion in the last Nordstrom Anniversary Sale.
How about you guys — what other basics (that COULD be really affordable) do you splurge on, or have you splurged on? What has inspired your splurge purchases, and was it worth it?
We are a participant in the Amazon Services LLC Associates Program, an affiliate advertising program designed to provide a means for us to earn fees by linking to Amazon.com and affiliated sites.