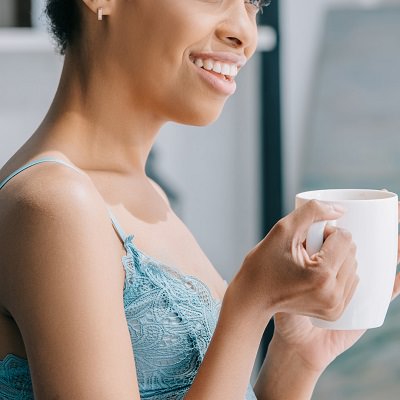 Sure, we all know what wardrobe essentials for work professional women are supposed to have in their closets, but if you're buying one for the first time or replacing one you've worn into the ground, it can be a pain to find exactly the right incarnation in stores. In "The Hunt," we search the stores for a basic item that every woman should have.
One of the biggest things everyone buys at the Nordstrom Anniversary Sale is lingerie — so while we've got a few weeks before the 2018 sale begins (July 12 for Early Access!), I thought we'd take a look at some of the top selling bras at Nordstrom because it's always interesting to see which products have thousands and thousands of great reviews. It's worth noting that not every bra is going to fit everyone — in fact, my own favorite bras (Fantasie padded, Fantasie unlined, Natori, and the poorly named, Amazon-only Unbelievabra) aren't on this list at all — and the list is FULL of things from Wacoal, a brand that I've never liked. (And they now own Fantasie, alas.) It's also worth noting that a lot of these products are sold at multiple retailers — Amazon has them all (and, as Kate wrote in her review of Amazon Prime Wardrobe, trying on bras can be a great way to use their try-before-you-buy feature). Macy's sells Wacoal, Natori, as well as brands like Bali as well; I'm sure the other department stores all do as well. (I wore this bra for yeaaaarrrrssss back when I thought I was a 36DD.) We should probably revisit our discussion of everyone's favorite places for online shopping — I'd love to hear if you guys where you guys are getting great deals on bras or love the selection. As I've noted in the past, too, if you can find trusted eBay sellers who live near factory outlets or stores with sales, that's a great way to get deals on bras.)
This post contains affiliate links and Corporette® may earn commissions for purchases made through links in this post. For more details see here. Thank you so much for your support!
2020 Update: Looking for the most comfortable bras for working from home? These are some of my favorites, as noted in our roundup of the most comfortable bras for working from home:
Pictured above: gray / black / white / navy / pink
Please note that this post DOES contain images of women in bras — so if you're wary of people at the office looking over your shoulder, don't click the "Read more" link below until you're in a more private situation.
A few other things not pictured but recommended: this is the highest rated sports bra — and this was our last discussion on the best underwire nursing bras over at CorporetteMoms. We've also talked in the past about how to buy a bra, readers' favorite lingerie for office looks, and proper bra care.
On to the best lingerie to buy at Nordstrom…
The best selling bra at Nordstrom, by far, is this one by Natori — it has 2,215+ positive reviews, comes out regularly in fun colors, and looks super pretty. It's available in sizes 30A-38D, and is $68 full price. Nordstrom advises that the cups run small. Natori Feathers Contour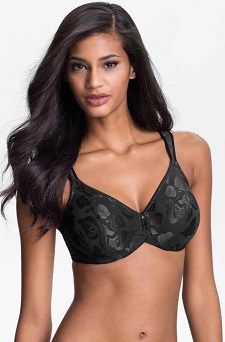 Next up: this bra from Wacoal has 1810 positive ratings and comes in a slew of neutral colors in sizes 32D-44H, and is $65 full price. Reviewers swear by it for its comfort. Wacoal Awareness Underwire Bra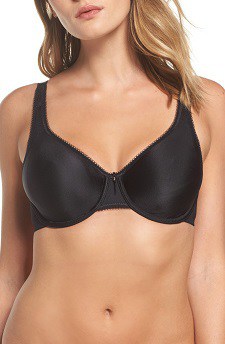 This simple bra, also by Wacoal, comes in sizes 30D-44DDD, and comes in a ton of colors. The brand advises you to order a smaller band size and larger cup size (so a 34C should order a 32D, for example). It's $55 full price. Wacoal Basic Beauty Underwire Bra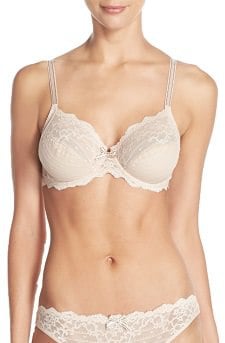 The uber popular Rive Gauche bra from Chantelle is $88 full price, and comes in sizes 32C-44H. If you dislike bras with seaming that shows through t-shirts and the like, note that they do have a smoother version as well. 'Rive Gauche' Underwire Bra
Wow: I don't think I've ever seen a strapless/convertible bra be quite so beloved — I may have to give this one a try myself even though I've historically hated Wacoal products on myself. This one has 950 positive ratings, comes in sizes 30D-42DDD, and the removable straps "can be worn conventionally, halter style or crossed in back." The bra comes in beige and black, and is $65 full price. Red Carpet Convertible Strapless Bra
I'm intrigued to see that this "retro chic" bra from Wacoal is so highly rated — 825 positive reviews and a size range of 32D-46H. I suppose it does have a very vintage vibe to it — for some reason I am reminded of the cone bras Madonna wore on her underwear tour. (Truth or Dare? Hmmn.) The bra has no padding, and is $60 full price. Retro Chic Full Figure Underwire Bra
This t-shirt bra from Natori has 637 positive reviews and comes in sizes 30C-38DDD in several colors, including a kind of awesome floral one right now. I like that the straps are fancy but the cups are totally plain — perfect for officewear. The bra is $70 full price. Natori ' Pure Luxe' Underwire T-Shirt Bra
It's interesting that we're nearly to the end of our list before we hit our first minimizer — I tend to think of them as an older "answer" to a "problem" of a big bust — I think the more modern view is that if you get a great bra that fits you properly there's absolutely no need to minimize anything because hey, bodies come in all shapes and sizes. STILL: if you're on the hunt for a minimizer, it's worth noting that this one from Chantelle has 587 positive reviews and comes in sizes 32D-44F. C Magnifique Underwire Minimizer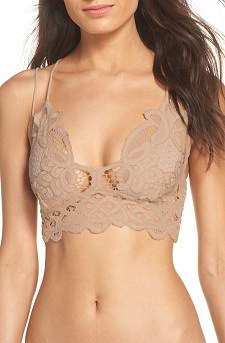 OK, one more: not only does this bra have more than 500 positive reviews, but readers were singing the praises of it for casual weekend days on a recent Weekend Open Thread — in part because each of the four straps is fully adjustable so it's good for larger cups. It comes in sizes XS-XL and a TON of colors; full price is $38. Intimately FP Adella Longline Bralette
Like this feature? Check out other recent installments!
This post contains affiliate links and Corporette® may earn commissions for purchases made through links in this post. For more details see here. Thank you so much for your support!
Stock photo at top: Deposit Photos / IgorVetushko.