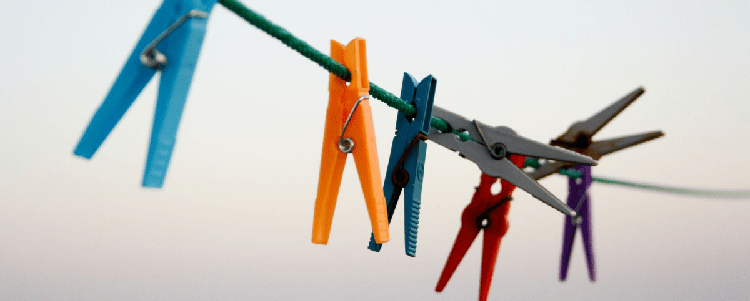 Bra care can be so confusing. How often do you wash your bras — and how do you care for them? Which bras are best for under work clothes?
Reader C wonders:
Could you please do a post on best bras for under work clothes, and also on how often one ought to be replacing bras? I have switched to (what I thought, at least) were high quality bras from Natori (size 32D), which I really like and also take moderately good care of (handwashing only; hang to dry; washing every 1-2 wears; rotating every day among 7-10 total bras).

But they still only last about 1 year. Is this the normal lifespan? Or is there something I'm doing wrong in my purchasing and/or care? Many thanks!
We haven't talked about this in a few years (here: a few of my favorite t-shirt bras, a poll on readers' favorite lingerie brands), and we've never talked directly about how to wash your bras — so let's discuss.
This post contains affiliate links and Corporette® may earn commissions for purchases made through links in this post. For more details see here. Thank you so much for your support!
For my $.02, the best bras for the office are t-shirt bras — my favorites have always been from Fantasie and Le Mystere. Look for:
FIT! FIT! FIT! This is the primary concern. Get thee to a specialty lingerie shop that carries many sizes (so: not Victoria's Secret) or a spot like Nordstrom or even Dillard's and ask for a fitting. (Here in NYC, Bra*Tenders or TownShop all have a huge selection and the staff has always been super knowledgeable; I've also heard good things about Linda the Bra Lady.)


Light padding so there are no concerns about, ahem, headlights

Avoid lace (or seaming) that will make lines under clothes and be noticeable/distracting

Avoid demi-cups or other overly sexy bras where, ahem, "bounce" is a problem.
Finally: Be aware of problems and possible fixes. If your bra straps keep sliding off your shoulders, that may be a fit problem – can you tighten the straps any further?
These are all the best-selling bras that readers love: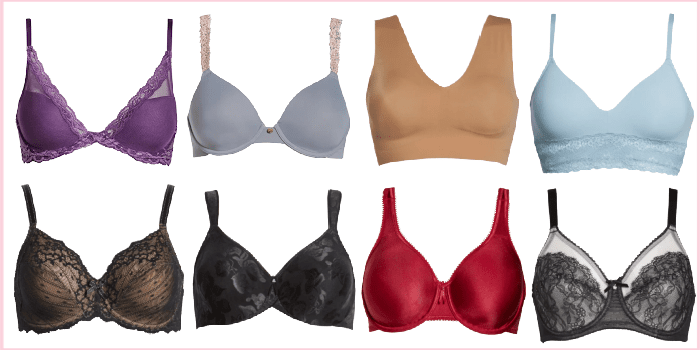 If not, ask your tailor if she or he can help you by shortening the straps. If your bra keeps digging into your shoulders, it's probably a sign that you're wearing the wrong size — most of the support should actually be coming from the band.
If your band keeps digging into you, this may be a sign that the underwire has warped, the sizing is wrong, or that this just isn't the bra for you.
If your bra results in a quadraboob look, it's time for a new fitting (check out other tips for dressing professionally if you're busty).
I'm sure there's a huge discrepancy between how often people wash their bras. Real Simple suggests to wash your bra every 3-4 wears; Jezebel recently suggested every 3-6 wears (but noted that sometimes "rinsing" is more beneficial than "washing" for bras with light padding).
The Lingerie Addict suggested a longer timeline, noting that in fall and winter she only washes her bras every 2-3 weeks. I'm curious to hear from the readers — how often do you wash your bras?

(I was going to try to set up this as a poll, but there are a lot of variables here — different fabrics are going to wear differently; different sizes of bras will wear differently (I'm guessing a 32A is going to look different after 6 months than a 32F, even assuming the owner is wearing the right size of bra), and different ways the bra will wear on each person (depending on how you stretch/move throughout the day.)
I also suspect that women would have a huge discrepancy between the number of bras they own based on price/availability — my bra size is hard to find and is usually expensive ($50+ for a single bra), so I tend to only have a few bras that I like at any given time.
When I wore a more normal size (whether I was that size or not) I had a huge lingerie drawer that didn't turn over a lot because I could get them super cheap.
(Fine, fine, fine: in my youth I thought I was a 36D or 36DD. Then I lost some weight and got a proper fitting and started wearing a 30F or 32E. I've gained some weight (and — joy! — my breasts are different after nursing), so now I wear around a 36G.)

Some best practices for bra care:
never, ever, put your bras in the dryer — let them air dry
give your bras at least 24 hours "off duty" — don't wear them day after day. Let them air out somewhere more open than a lingerie drawer.
In terms of washing them: I kind of view this as a continuum. If you want to handwash them, great. Personally, I just close the hooks, stick them in a lingerie bag, and put them through the regular wash. (I used to do delicate cycle and Woolite, but even that's fallen by the wayside now!) Definitely close the hooks (to protect the bra as well as other clothes in the wash with them), and I do feel like the lingerie bag helps them avoid getting tangled around the washing machine parts. Because of the spin cycle they come out "dryer" than they would if I were to handwash them.
Signs it's time to pack it in for a bra: When the back of the bra gets stretched out or starts puckering. When the underwire is poking out (or digging into you even if it isn't poking out). When there are any holes or other obvious imperfections.
Readers, what is your favorite bra to wear to the office? What are your best tips for bra care — and how often do you wash them? (Do you have different methods/standards for workwear bras versus, ahem, playtime bras?)
2021 updated images at top (clothes pins on the line) via Stencil. Originally pictured: Stripes' bathtime, originally uploaded to Flickr by Sarah Joy.)