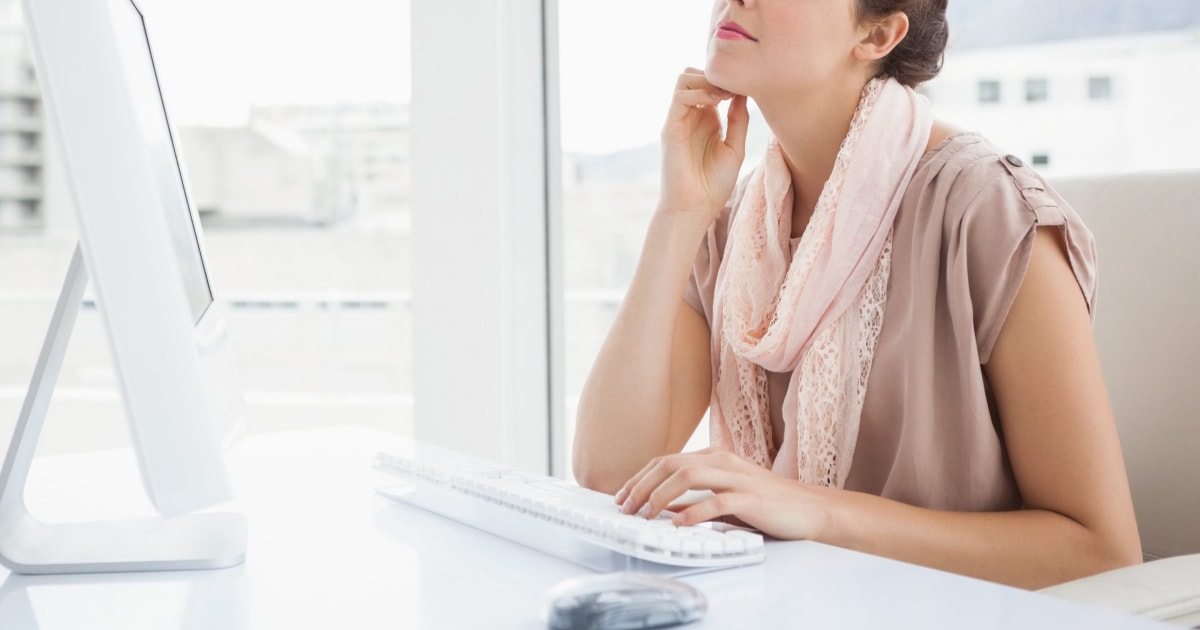 How do you look polished in a casual office — particularly if people are dressing VERY casually? We had an interesting discussion on what to wear to work in Silicon Valley in 2017, but haven't talked about professionalism in a laid-back office in years, so let's discuss. Today's reader Q is from reader M, who wonders what to wear to a VERY casual office:
Hi! I am a Spanish teacher at an independent day school, grades 6-PG (post-graduate). There really isn't much of a dress code. Adults haven't begun to wear ripped jeans (yet), but they do wear flip flops and Bermuda shorts (men), and leggings (women). I am not kidding. Usually, one can gauge appropriate attire by what the management is wearing. Not where I teach.

So … my question is: How does one maintain a modicum of professionalism in attire where it minimally exists? Thank you!
Great question, M! Of course we'd recommend reading our best tips on how to look great for work every day, as well as how to look professional in a business casual office. But for specific tips for your situation, read on…
For my $.02, I feel like schools are different from many workplaces because you want to be approachable and fun, as well as professional — the "fun" aspect may not necessarily apply to other offices. So if I may default to the perspective of a parent: As a parent I've never thought less of teachers in leggings, or pants with crazy prints, or graphic t-shirts — but I've always appreciated their professionalism in terms of speaking knowledgeably about my child. (In other words: Speaking as a parent, your clothes don't matter, but your words do.) For teachers or other authorities who look Very Young, slightly different rules may apply and you may want to, say, avoid French braids, really colorful hair (purple, blue), ripped jeans, spaghetti-strap tanks, crop tops, and more, just because you may be making things harder for yourself. After all, if a parent's first thought is "I have dresses older than her," you're waging an upward battle where the default thought may be that you DON'T know anything and are still in a very early stage of your career. (You may want to review our older discussions on how to avoid acting young, as well as how to be taken seriously when you look young.)
From a workwear perspective, though, on days where you want to look extra polished, I think this goes back to the idea of a third piece and structure — adding a blazer, cardigan, moto jacket or even denim jacket wherever possible — even an open, untucked blouse can work. Sometimes a stand-out accessory can also count as a third piece, like a belt used in an unusual way or a scarf (like the woman in the stock photo).
And while no one needs to have "perfect hair" all the time, if you're very young and tempted to do some very young hairstyle such as with pigtails or French braids, now might be the time to look at our roundup of easy office updos.(The inverted Gibson in particular is SUPER easy.)
Accessories can go a long way towards adding polish, too — a watch is always a great way to denote "I'm responsible!" As we noted in our post on "classy, understated" jewelry, strive to avoid jewelry that makes noise, like stacked bracelets.
Readers, what are your thoughts? What would you wear to a very casual office? How do you maintain some modicum of professionalism in a Very Casual Office?
Stock photo via Deposit Photos / Wavebreakmedia.