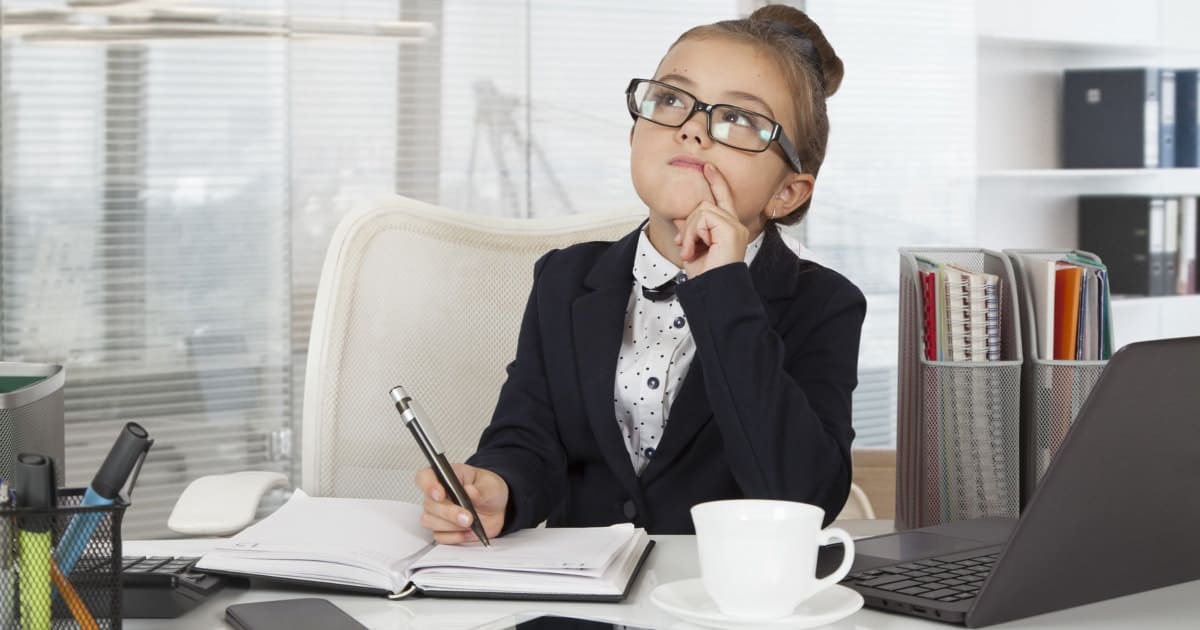 What are your best tips to be taken seriously when you look young, readers? What should you do if you look young for your age, and you do all the basic things you're supposed to in order to seem older (dress professionally, wear heels, etc.), but you still get mistaken for a college student? What more can you try to get your colleagues to take you seriously?
Reader E wonders how to be taken seriously when you look young…
I'm a college professor (outside your normal demographic, but I really enjoy the conversations here). I often am told that I look like an undergrad. I have two questions. First, how do I respond to this in a workplace setting? With a frosty "Nope, I'm actually in my mid-thirties"? With "I'm told that I'll be grateful for it one day"? Why do people think this is an acceptable thing to say to someone? Second, how can I actually look older so that I avoid these comments and am taken more seriously?

I'm short (5′), which is part of the issue, but I already wear 1-3″ heels/wedges (more would look out of place here and are not my style). I use basic makeup (tinted moisturizer/blush/mascara), wear professional and structured clothing, have nice-looking but understated jewelry (including my engagement/wedding rings), keep my wavy hair shoulder-length and mostly under control, and make an effort to speak in a lower voice. This all feels like Looking Older 101–I need the upper-level class!
Hmmmmn. Hmmmn. We've talked about a lot of this before — how to avoid acting young, how to lower your voice, and whether long hair makes you look younger — but it sounds like Reader E has already taken a lot of these tips.
What else can be done? I'm curious to hear what the readers say, but I did come up with a few tips. I don't think everyone needs to take these steps, but for people like Reader E, who have tried everything else and are still frustrated by people telling them they "look young," these may be the tweaks you need to consider:
Go beyond basic makeup. I'm not suggesting Reader E do a full face every day, but there is a correlation between makeup and perceived competence. A bit of eyeliner, or even a bit of contouring (such as a darker eye shadow in your eye crease) can go a long way.
Watch your accessories. I think that skinnier heels (even for wedges) tend to read "older" than chunkier heels — until, at least, you get to the orthopedic shoe section, but then that also reads older. Make sure that your bags and shoes are good quality (and in top condition) — no scrapes, scuffs, or loose threads.
This post contains affiliate links and Corporette® may earn commissions for purchases made through links in this post. For more details see here. Thank you so much for your support!
Consider bolder jewelry. Some people do think that delicate jewelry is for younger women — perhaps because by the time you get a bit older you're ok with making a statement? I'd avoid small pendant necklaces and go for a bolder statement. If you're thinking, "but I'm a classic girl, really!" then it doesn't get more classic than a strand of pearls — just avoid the pearl-on-a-pendant look.
Hunting for great jewelry for the office? As of 2022, we're long been fans of affordable brands like Kendra Scott and Gorjana, as well as mid-tier brands like Monica Vinader, David Yurman, and Stephen Dweck. For our $.02: spend money on things like a good watch (or watch strap), gold or diamond earrings, a pearl necklace, and more.
Add structure to your outfits. A collared or fitted sweater blazer can work in a TON of situations, even if a regular blazer feels too formal — here are some of our favorites:

In winter months, tweed blazers can also be a great way to add personality and structure to your outfits…
Spend some time tweaking your body language. There are a ton of articles, videos, and books on women, power, and body language — I'd suggest Reader E spend some time in front of a mirror improving her body language. She may even want to ask a friend to take a video of her teaching a class, having a conversation, or even just walking across campus.
As for how to respond when people tell you you look younger… when in doubt I usually try to go for something simple or even joking. "Thanks!" or "You made my day!" both sound good to me.
Readers, do you have any better suggestions for 301: Advanced Techniques in Looking Older? If you've run into this problem yourself, how did you deal with it? What are your best tips for how to be taken seriously when you look young?
2018 Update: Photo credit via Fotolia / Alexey Kuznetsov.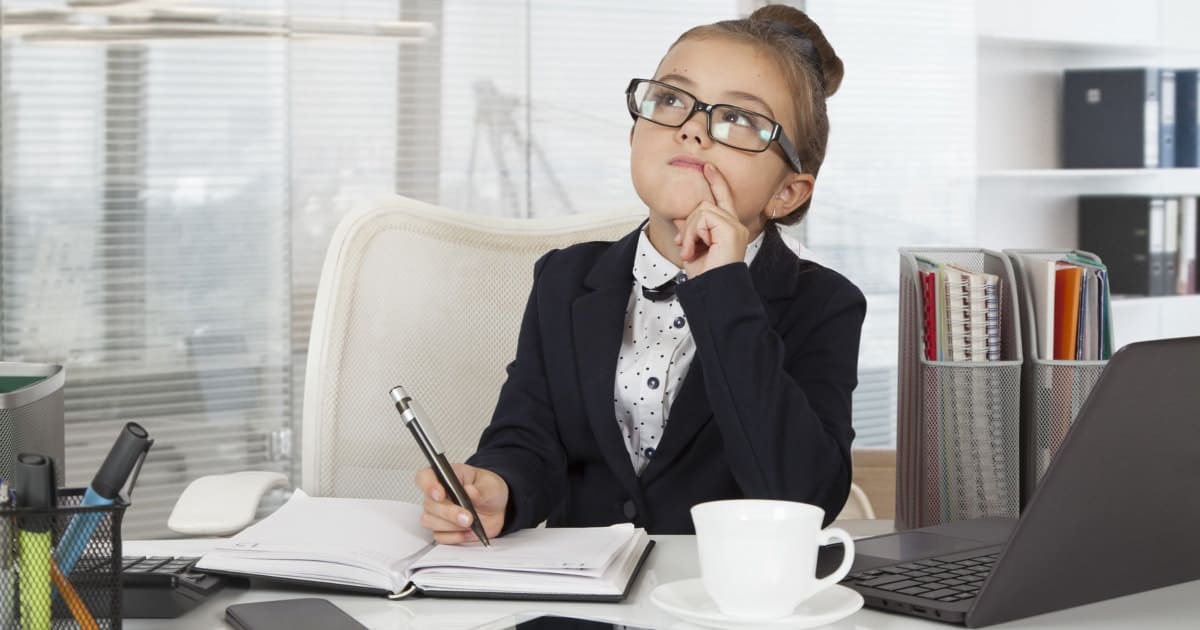 Original image (2014): Body Language, originally uploaded to Flickr by Kristian Bjornard.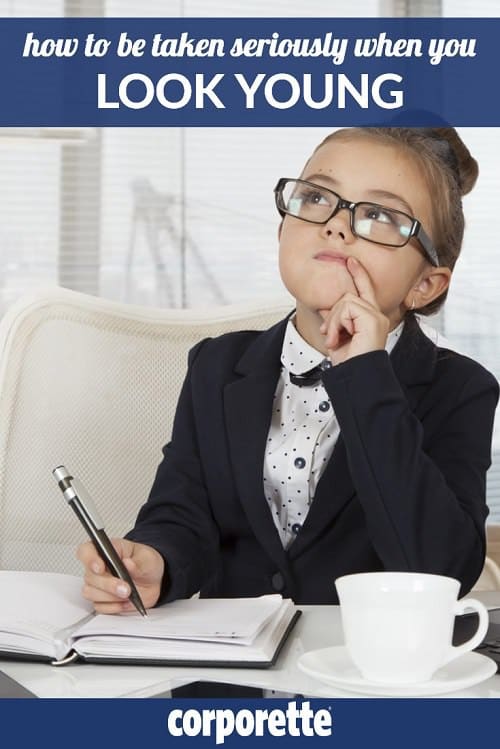 We are a participant in the Amazon Services LLC Associates Program, an affiliate advertising program designed to provide a means for us to earn fees by linking to Amazon.com and affiliated sites.