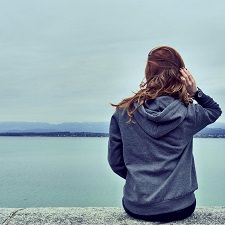 2020 Update: We still stand by this advice on what women should wear to work in Silicon Valley, but you may want to check out The Ultimate Guide to Business Casual for Women.
What should you wear to work when you work with some colleagues who dress very casually and very formally — is there some way to build a work wardrobe that straddles the business casual to business formal line? Is there a way to do business casual without being overdressed? Reader A, a young woman who works in Silicon Valley, wonders especially what women should wear to work in Silicon Valley:
I recently started a job at a tech behemoth in Silicon Valley. My work requires me to interface both with Engineers (think shorts, hoodies, flip-flops) and business/sales leaders who dress business casual to formal. As much as I feel comfortable in jeans and t-shirts, I am trying not to stand out from either crowd. Any suggestions on what would be appropriate mid-way options?
Great question, A! We've talked before about business casual for women (we're actually at work on a monster guide to business casual!), offered ideas on how to dress in a male-dominated business casual office, how to be professional in a laid-back office, and how to transition your wardrobe from business formal to business casual — but not in a while, so let's discuss. Some immediate thoughts on what to wear to work in Silicon Valley:
2020 Update: These are some of the best jeans for work (affiliate links): 1) Paige 2) Madewell 3) Topshop 4) Wit & Wisdom 5) Levi's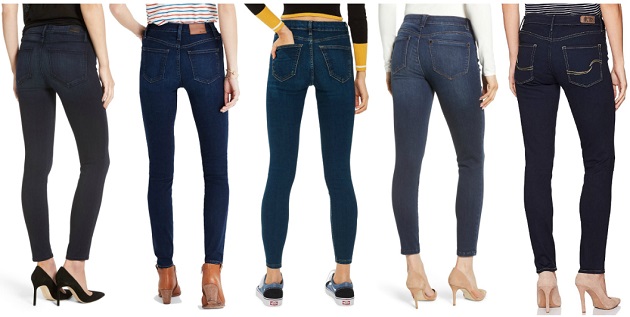 Wear a third piece. Wearing a third piece is a great way to take a basic outfit (jeans + t-shirt, blouse + skirt) and make it more polished without making it fussy, whether it's by adding a statement necklace, a blazer, a scarf, or more.
Mix structured pieces with unstructured ones. Assess your wardrobe currently — what does the mix look like in terms of structured versus unstructured pieces? I think you're going to want both structured pieces — e.g., crisp button-front shirts, blazers, collared sweater jackets, sheath dresses, trousers, skinny pants, pencil skirts — as well as less structured pieces, like loose, boxy shift dresses, flowy cardigans, flippy skirts, five-pocket pant styles (like cords). Depending on the office (know yours!), you may also find a place for long skirts (unstructured), jumpsuits (usually more structured), crisp denim (structured), and possibly even distressed denim (unstructured).
Consider easy ways to "upgrade" or "downgrade" your work attire if you have an important meeting with one group or the other. For example, a classic pair of sleek pumps in a neutral color like black or nude-for-you is going to instantly dress up whatever you're wearing — whereas a clunkier/funkier/more colorful/fun shoe is always going to be seen as more casual and is a good way to "downgrade" your look. Similarly, keeping something unstructured and comfy like a waterfall cardigan in your office (or my beloved circle cardigan) would be a good way to "downgrade" an outfit; on the flip side adding a blazer or more structured cardigan would be a good way to "upgrade" the look. (You may also want to check out our post on how to transition from a business casual office to a business formal office.)
Dress for yourself — but be predictable. The above advice is all fine if you have a series of meetings or days where you interact with one group or another — but if instead you have a zillion interactions all day with lots of people of different formality, dress for yourself instead. If you're comfortable in sheath dresses, wear those, with whichever shoe you like best that morning. If you prefer dark rinse denim or other more casual pants, like 5-pocket cords or skinny pants, great — stick with those instead. Another idea that may be helpful here is to build a capsule wardrobe for work that only includes a few colors — then, whichever end of the business casual-business formal spectrum you happen to be on that day, it feels like it's "A's style."
Readers, what do you think — what are your best tips on how to dress both business casual and business formal at the same time? What advice would you give Reader A on what women should wear to work in Silicon Valley or other offices that mix business casual and business formal attire?
Further Reading on What Women Should Wear to Work in Silicon Valley
We've seen so many interesting stories about women and work attire in Silicon Valley we thought we'd round up a few pieces for further reading: