After a ton of reader requests, we've been rounding up some of the top things readers have bought recently — so here are some of the most-purchased items from July 2022!
(Admin note: we're trying out some format changes today, such as focusing on the list of top-bought items only and then a few of the more interesting, trendy pieces instead of the pieces that are bought over and over and over again, many of which are represented in our often-updated list of Wardrobe Essentials for Work. At the same time, we're going to renew our "How to Build a Work Wardrobe At ___" series, focusing on the reader favorites from each individual store, since there really are a lot of clear winners from looking at the data.)
See the whole series here. We've tried to note in the text where an item is in our Workwear Hall of Fame, as well as whether it's on sale!
This post contains affiliate links and Corporette® may earn commissions for purchases made through links in this post. For more details see here. Thank you so much for your support!
Pictured at top: Dress / Blazer / Blouse / Lip treatment / eye makeup palette / foldable flats / stripey dress
The Top 10 Things Readers Bought Last Month, By the Numbers
(Unfortunately, note that we don't have individual product data from Nordstrom, which was the biggest portion of what readers bought last month, especially considering it was the Nordstrom Anniversary Sale. Based on previous years I'd be shocked if this bra and this panty weren't in the Top 10 list somewhere, probably near the top.)
Trendy Workwear Finds Bought in July 2022
The above list is by the numbers of orders per item, as best as I can discern them — but there are obviously a lot of longstanding reader favorites. So I thought I'd look through the best-sellers and just pull out a few interesting items.
Mock Neck Shift Dress / Ann Taylor
Amazon Essentials Women's Classic-Fit Twist Sleeve Crewneck T-Shirt (lucky sizes and colors only at the moment, but hopefully they'll get more back in stock)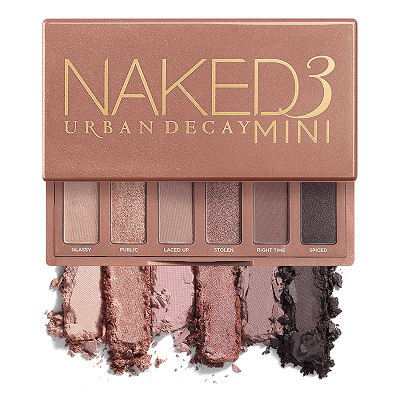 Urban Decay Naked3 Mini Eyeshadow Palette – Pigmented Eye Makeup Palette For On the Go – Ultra Blendable – Up to 12 Hour Wear (Note that Naked2 Mini made our top 10 list above!)
Hutton Blazer / Ann Taylor (this houndstooth option has all sizes left, but almost every other colorway is down to lucky sizes)
The Dream Pant / Everlane (it's one of our favorite pull-on pants for the office, and here's Elizabeth's review! – sizes XXS-XXXXL, 6 colors, $88)
Reversible Layering Tank Top / J.Crew Factory (featured in our recent roundup of great camisoles for work outfits)
HEAWISH Women's Flats Shoes Comfortable Mesh Pointed Toe Slip On Ballet Flats / Amazon (some of our favorite foldable flats)
Maternity Jean in Signature Stretch / J.Crew Factory (see all of our favorite maternity workwear)
Cicy Bell Open Front Long Sleeve Work Office Jackets Blazer (check out our recent roundup of the best boyfriend blazers for work)
Milumia Women's Casual Round Neck Basic Pleated Top Cap Sleeve Curved Keyhole Back Blouse (available in solids, polka dots, and florals) — note that the Elegant Notch V and Sleeveless V were also really high on the list, all from the same Amazon seller
Travel Pants / Nordstrom Rack (regular and plus sizes for under $40!)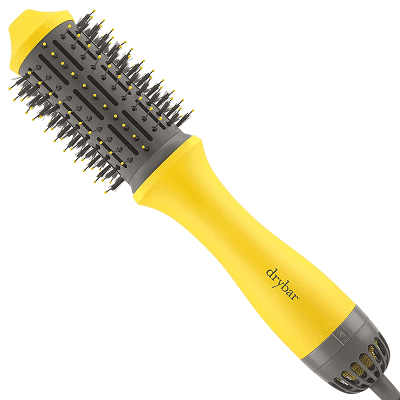 Drybar Single Shot Round Blow Dryer Brush, 2.25 inch Barrel (the Double Shot Oval brush was also really high on our list – readers who've tried both, we'd love your review!)