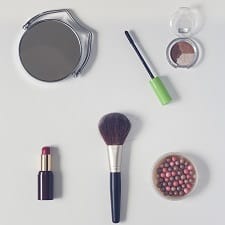 Ladies — what's the best beauty advice you've ever heard? What advice has changed your routine, and what tips do you always follow? For my $.02, here's the beauty advice that I think of most often:
Put real sunscreen on your face, neck, clavicle/chest, and hands as often as possible. The skin there is far thinner than the skin elsewhere on your body. (By "real sunscreen" I mean like SPF 50 — not the "moisturizer-with-SPF-15-added" stuff I used for years!)
Visine gets the red out — whether your face is blotchy from crying at a inopportune time, or you've got a pimple that's bumming you out.
Some products are best applied at night — from skin products to dry shampoo to deodorants, and more!
Don't wash your hair too often. Maybe your hair only needs conditioner rather than shampoo. Maybe you only need to wash the front of your hair or your bangs. (This is also handy if you're trying to fit in a lunch workout!)
If you always wear your hair curly, go all in and get a "curly cut" — this often means getting tons of short little layers so your curls can do what they want. (There are tons of posts on this around the web — here are a few.) The con that I learned the hard way: It's often difficult to get a blowout if you have a curly cut, and possibly even to pull your hair back if you're going for a run or something.
So if you're like me and you have curly hair but get blowouts for anything important, just stick with a "straight hair" cut. (Here's our older post on how to make a blowout last for days.) (Just to be 100% clear, there's nothing unprofessional about curly hair or anything wrong with it, and that goes for natural hair too; my own curl pattern is just really uneven, and there's a straight bottom layer for some reason, so my personal preference is to wear my hair straight.)
Psst: As of 2022, these are some of Kat's favorite hair products (she largely follows curly hair routines)… but she loves this $30 brush/blowdryer!

Pictured: Pixabay