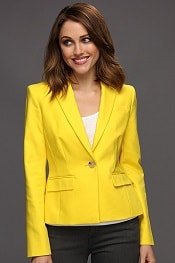 2016 Update: Check out our latest discussion on the best petite suits.
We have a super old post about the best suits for petite women, but we haven't talked about this in ages, so let's discuss: Which are your favorite stores and brands for workwear for petites?  Are there any indie brands or Etsy shops that you love?
For my $.02, it seems like the list of stores that offer petite sizes is growing, which is a great sign; I feel like bespoke dressmakers and suiting alterations are both more common than before as well. Here's the list of stores that I know of that offer petite clothing:
Other resources: Finally, I've mentioned both blogs on here before, but I should of course mention that there's a big blogging community for petite ladies — Extra Petite and Alterations Needed are two of my favorites for the working woman.