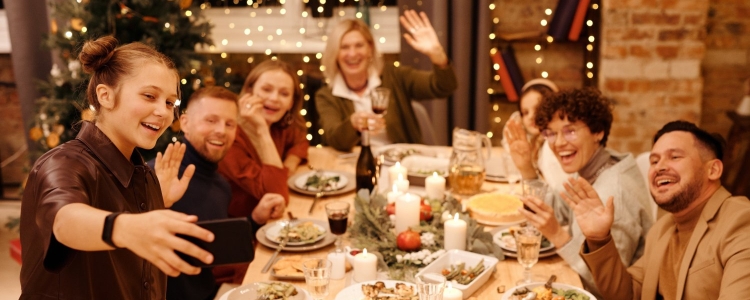 It's time for holiday parties and gatherings — so let's discuss: what are your favorite things to do with groups? Do you have any favorite games or activities? Pitcher drinks or appetizers? Holiday-related tasks you prefer to do in a group, like baking or decorating the tree? (Do you have any go-to gifts for your host(s)?)
We've had a few discussions about this in the past, including
For my $.02 – We don't usually have a huge group for the holidays (and it's been even smaller in recent years due to differing approaches to the pandemic). When we have 12+ people, especially for brunch, we love to do a Bloody Mary bar where people can add their own fixings. (If we're hosting, we're also prone to doing a big soup (this one has been a hit).)
In terms of go-to gifts for hosts, I'm usually terribly boring and pick up a bottle of wine — I'd love suggestions if you guys have some! I did have a fleeting thought to maybe make a Christmas-themed simple syrup to gift to people (I was eyeing this recipe), but, ah, that hasn't happened yet.
In terms of games, if we have a small enough group and enough time we enjoy doing a plot-driven game like a murder mystery or an Escape the Room type of game — we've bought Star Trek ones and wine-themed ones over the years. We had a few years where we had people over for a tree-trimming party, as well.
Readers, how about you? What are your favorite group activities, recipes for groups, and gifts for hosts?
Stock photo via Pexels / Nicole Michalou.