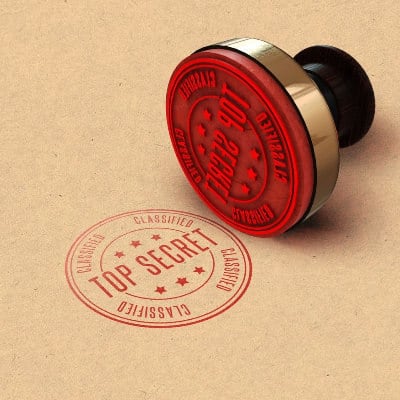 Keeping aspects of your personal life private at work may feel necessary to you, or it may just be a personal preference. Maybe you're worried that certain information about your life outside of work will make you a source of coworker gossip, or lead people to stereotype you, or even cost you your job. Or maybe you feel that some parts of your personal life simply aren't anyone's business. We thought it'd be interesting to talk about the things that readers prefer to keep quiet at the office — and why. Readers, do you keep certain parts of your personal life private at work? What parts, and why? 
We've frequently discussed this issue in the past, including discussions on how to deal with nosy coworkers, and LOTS of talk on medical issues (how to announce your pregnancy at work, decide whether to tell coworkers about your miscarriage, deal with frequent doctors' appointments, make time for therapy, share a diagnosis like ADHD or autism), handling political talk at the office, and more.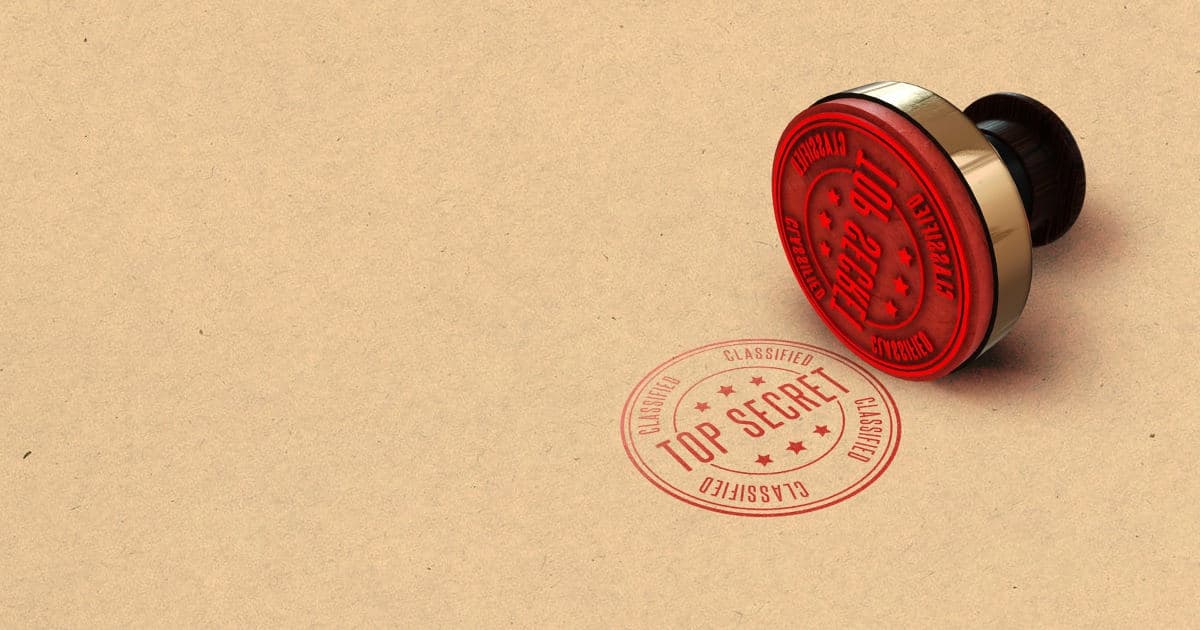 The posts linked above highlight many possibilities for topics you'd rather your coworkers didn't know about — but of course, there are many other issues that you might only feel comfortable discussing with friends and/or family members. So, do tell: Do you tend to keep your personal life private at work, or are you more of an open book? What would you rather not reveal to your coworkers? Health problems, religious beliefs, family issues, unusual hobbies or activities, political opinions, tattoos/piercings? On the flip side, is there anything you've discovered about a coworker's personal life that made you see that person differently, either in positive or negative ways?
I connected with several women who shared aspects of their lives that they feel they shouldn't or can't share at work. That information included everything from mental health conditions to political views. I enjoy the series "25 Famous Women On" at The Cut (they do similar roundups with not-so-famous women, too), so here's "14 Women on Keeping Your Personal Life Private at Work":
1. Helen M., Seattle: "One thing I typically keep to myself is that I attend church. I've found it exhausting to combat the assumption that practicing religion [equals] conservative and/or fundamentalist. This is not just at work but also socially."
2. Natasha C., Rochester, New York: "My workplace is very conservative, so I keep my LGBT status and liberal political leanings very quiet, except among a few, who also keep these secrets. You just never know what people will do to hurt your career because they don't agree with your 'lifestyle choices.'"
3. Ashley Austrew, Omaha, Nebraska: "I don't talk about my depression and anxiety with coworkers, even though I am a writer and have written about it quite a bit. For some reason, talking about it makes me feel like they will see me differently, even if I know they've probably read things I've said about it."
4. Kerry, New Jersey: "I have Type 1 diabetes and am legally blind in one eye. Oh, and I'm a transplant recipient. And chose my profession based on how long I was projected to keep my eyesight at age 22."
5. Karin, New York City: "I don't feel like explaining my whole life to coworkers; they usually don't share my interests or life experiences so it's more likely to cause them to view me as an outsider. And that doesn't help my career prospects. Once you become 'other,' you'll never be seen as part of the team and they'll get rid of you first."
6. Chris M., Rhode Island: "I'm a quiet person, so I probably don't share a lot unless in a one-on-one discussion with a coworker that I am comfortable with. I don't discuss my husband's depression and limit what I discuss of a personal nature with anyone in a position above me. I should add that I'm in a manager role, too, so I try to walk the line of what I present to others carefully. I want to make sure people feel comfortable coming to me, so in that way I share some of my personal struggles in way to help them know they are not alone, but I pick and choose what I share carefully."
7. Allison R., Chicago [formerly of San Francisco]: "I keep any strong feelings I have that comment on other people's life choices private (religion, politics, drugs, last name-changing, etc.) but I have a few colleagues I talk to about most things, as we are friends. Though in San Francisco especially, most people would joke about drugs at my workplace a bit. Generally things that are too opinionated, I try to keep to myself."
8. K.G., Pennsylvania: "The fact that I'm actually a pretty soft-spoken and quiet person outside of work. I'm way more assertive and direct at work than anywhere else (working on extending that to my personal life)."
9. Yu, California: "Something I don't tell my colleagues is that I'm a pole dancer. I do it mostly for fitness purposes, since pole requires lots of strength. I perform in dance studios' showcases occasionally. At my previous workplace I told my colleagues and my supervisors because it was a very supportive environment. I'm at a new place now so I'm unsure about revealing it yet."
10. Sarah A., Ardmore, Pennsylvania: "My queerness, my mental health problems (I've always been told talking about my depression and anxiety could scare away potential employers), my weight, my income (this is a big one, I feel like people casually talk about their expenses and other things that make me super uncomfortable to discuss), my outside-of-work attire and tattoos/aesthetic."
11. L.R., Alabama: "The fact that I am leaving the job as soon as possible because I dislike this town and my spouse detests everything about living in Alabama. Everyone I work with is a lifer who loves it here."
12. Sara B., Maryland: "Working with two male physicians who are both older (and have more experience) than I do, I am careful to appear confident in my decisions, even when I'm more like 95% confident most of the time. I am generally too quick to share my insecurities with coworkers and I believe this is something more common to women in the workplace. Also, I save my complaining for home."
13. A.L., Boston: "I'm non-monogamous/polyamorous. I live with a partner of six years who has another partner of five years."
14. J.M., Indianapolis: "I don't reveal how nerdy I really am. My line of work tends to value 'cool,' and I am decidedly uncool. I get excited about stuff nobody at work could ever identify with. I really have to tone this down at work and fake coolness."
Let's hear from you, readers: Are you careful to keep aspects of your personal life private at work, or are you more laid-back about it? If it's the former, is that because you learned the hard way that being open about some things can be risky? Have you shared things at one employer that you've kept quiet at another? Do you reveal details to work friends that you'd never mention to your boss? (To go with  yesterday's discussion on the idea of having distinct wardrobes for the weekend you vs. weekday you  – how different do you choose to look when you're "off-duty," if at all?)