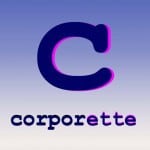 Like all of you, we're winding down for the year — so I thought now might be a fun time to look back at the posts that were the top ones of 2011. According to Google Analytics, they are:
10. Administrative Assistant's Day: A Poll
9. "Comfortable Casual" for a Heat Wave
7. Which Stores and Brands Work Best for Different Body Types?
6. Emergency Reader Email: Maternity Leave Email (and other messages)
5. Taking a New Job While Pregnant
4. Diamond Rings and the Working Girl
3. What to Wear Beneath a Suit Jacket
2. What Not to Wear as an Intern or Summer Associate
and the number 1 post of 2011 was…
1. What Not to Wear to the Office
Some of my favorites that missed the Top 10 include:
Readers, do you have any favorites from the past year that weren't included on this list?