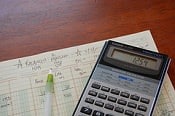 Have you refinanced your student loans, or are you looking into it? We've talked about tackling huge school debt, paying down debt vs. saving, getting financially prepared for grad school, creating a money roadmap, and switching from a lawyer's salary to a student lifestyle, but we haven't discussed refinancing student loans. Today, Blonde Lawyer (the name she uses to comment on Corporette posts) shares her experience of refinancing with SoFi, one of a growing number of peer-to-peer lending companies (CommonBond is another) that offer student loan refinancing. The author is including a referral link of her own, but Kat / Corporette is not being compensated in any way for this post — it sounded like an interesting topic for readers to discuss, and hopefully this one reader's experience will be a launchpad for discussion.  Thank you for writing this, Blonde Lawyer! Here's a recent WSJ article and a Reuters article for further reading on the topic. Update 2015: Blonde Lawyer has started a blog with more information.
I have noticed that a lot of Corporette readers are interested in potentially refinancing their student loans. I suggested to Kat that this would make a good "Tales from the Wallet" post and offered to write about my experience refinancing with SoFi. Hopefully there are other posters who refinanced with one of the other major players that can write about their experiences too.
So a little bit about me: I graduated law school in 2009. I went to an in-state school with in-state tuition. I paid my tuition 100% with Stafford loans ($59,500) and also took out living expense loans ($34,072) through a private loan company for a grand total of $93,572 in loans. After graduation, I was most worried about my $34,072 in private loans. My husband co-signed them and they were not dischargeable if I died or became disabled. The interest rate was a variable 8.61% with a 19% cap!!! I had one other issue with this company. I had selected a standard 10-year repayment for all my loans, but once the private loans entered repayment, the math wasn't adding up to me.
It took me over a year to figure this out, but it turns out I somehow was set up on a 15-year repayment plan by accident and they refused to adjust it to a 10-year plan. Instead they told me the amount in payments to make so I would pay it off in 10 rather than 15 years. However, after paying that for awhile, it still didn't seem right and I called them again. The total they gave me was to pay it off 10 years from my call, which would make it a 12-year loan, not a 10-year loan. Even after they recalculated my repayment amounts once again, it still seemed wrong. Despite their assurances that my extra payments were going to principal, I think they were just paying me ahead. When I refinanced with SoFi 4 1/2 years later, I still owed $31,283.90 on the private loans! I had paid less than $3,000 toward the principal of a loan that was originally supposed to be halfway paid off.
By contrast, I originally had $59,500 in Stafford loans with interest rates of 6.3, 5.8 and 6.8% on a 10-year standard repayment plan. When I refinanced with SoFi after 4 1/2 years I owed $40,938 — I had paid $18,562 in principal on this loan. SoFi offered me a five-year loan with no co-signer and a fixed interest rate of 5.375% (so long as I pay with automatic electronic payments, and 5.625% if I opt out) to refinance $72,222.
My old Stafford payments were $746.48/month, and my old private loan payments (on the wrong 15-year plan) were $386.05/month but I had been paying $444.00 trying to pay that off in closer to 10 years. (With the company's fuzzy math, it likely would have at least been 13 years.) So, on the old loans I was paying just about $1,200/month combined with 5 1/2 years to go on the Staffords and 8 1/2 to 10 1/2 years left on the private loans with the risk of the interest rates skyrocketing.
I think I first learned about SoFi from people on this site. With SoFi I pay $1,383.70/month, approximately $200/month more than before, and I will have my loans paid off in five years. I'm saving approximately $17,000 over the life of my loans, at a minimum, and a ton more if interest rates on my old loans were to go up. I'll save an additional $800 on my last payment due to the interest rate reduction for making electronic payments.
I did lose some federal protections on my federal loans, like IBR (income-based repayment plan) and public forgiveness, but those are programs that I wasn't able to utilize. SoFi offers emergency forbearance and also has an alumni network to help you find a job if you have a career setback. Since they are alumni funded, the investors have an interest in keeping you working!
SoFi has GREAT customer service. They seem to have U.S.-based operations and everyone I spoke with sounded happy, energetic, and helpful. There was no noise in the background so I don't think they operate out of a call center. I was able to give them the logins to my old loans and they filled out a bunch of the paperwork for me. My school's registrar was slow in confirming I graduated, so a SoFi rep called me and asked me to just text a picture of my diploma on my office wall.
They made it as seamless as possible:
I received an email on March 6, 2014, that my school was added to the approved list, and I applied that day.
I was conditionally pre-approved on March 9, 2014.
I e-signed the final paperwork April 4, 2014.
My loan was funded April 12, 2014.
Once everything was said and done, they sent me a great t-shirt (one of those super-soft, organic cotton ones) and a bottle/wine opener. They also offer all customers a referral link so you can earn $100 for each person you refer that signs up/gets approved, and the new borrower also gets $100! (If you are going to apply, please use this link so we each get $100.) I'm happy to answer any questions if I can.*
Readers: have you refinanced your student loans? What were your experiences like? 
Update March 2015: Blonde Lawyer has started a blog herself with more information.
Pictured: Checkbook-ageddon, originally uploaded to Flickr by Adam Burke.)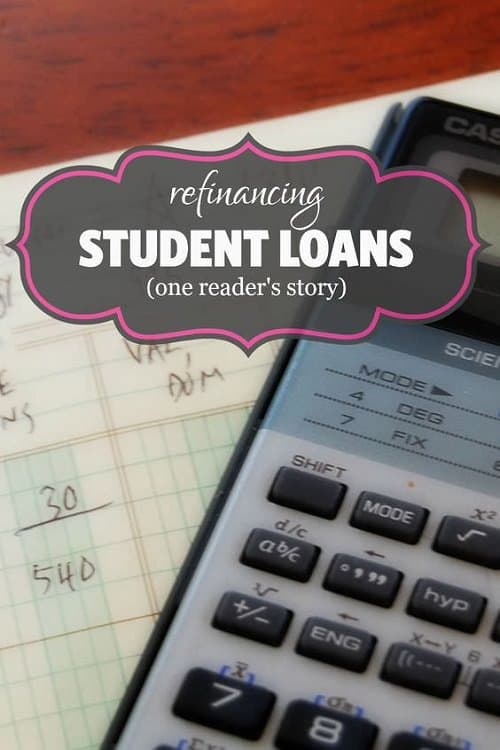 —————
* As always, this guest poster has been invited by Kat to post on a subject of interest to the community. We value having different and diverse voices here, and indeed part of the benefit of guest bloggers is broadening the dialog beyond Kat's own views. To that end, please note that opinions expressed by guest bloggers, like opinions expressed in comments, do not necessarily reflect the opinions of Kat, Katfry LLC, or any of our sponsors or other contributors.