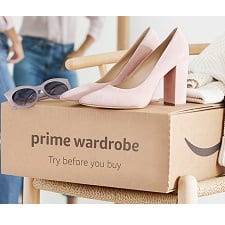 Curious about Amazon Prime Wardrobe, their new try-before-you-buy shopping option? Kate just tried it, so I asked her to write about her shopping experience for us… – Kat
We are a participant in the Amazon Services LLC Associates Program, an affiliate advertising program designed to provide a means for us to earn fees by linking to Amazon.com and affiliated sites.
Psst: Regarding online shopping in general, we've also talked about how to get your money back on returned online purchases, the best online shopping apps for deals and more, and had a great discussion with readers on their favorite online shopping destinations.
Here's my review of Amazon Prime Wardrobe: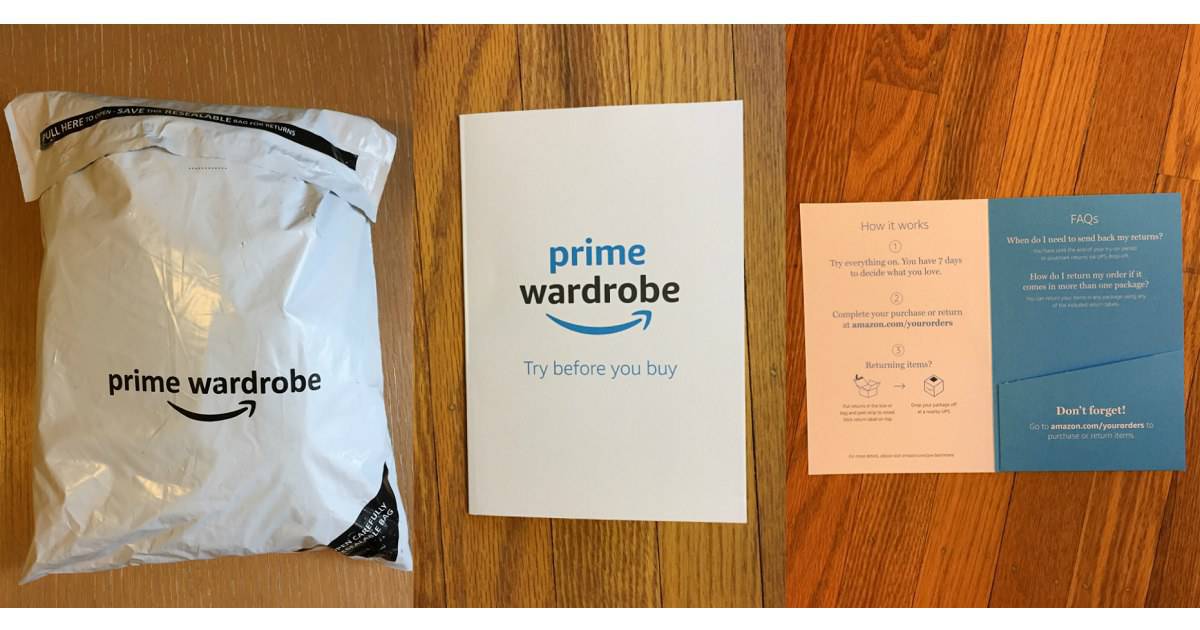 I was shopping for bras on Amazon about a week ago when I happened to see a mention of Prime Wardrobe, which allows you to try on clothes, shoes, bags, and jewelry at home for 7 days without paying anything up front. (The service is available for men's, women's, and kids' items.) The whole Prime Wardrobe process was very easy, but that wasn't a huge surprise, considering it's Amazon. Here are the basics:
Only certain items are available through Prime Wardrobe. (You can pick it as an option when you do a search.)
You can try 3–8 items for 7 days, and you pay nothing when you order.
You don't get 2-day Prime shipping — it may take several days to get your order.
You can keep anything you want from your order, and you must send the rest back within the 7-day period. If you keep more than $200 worth, you get a special $20 launch discount.
If you don't return your items within 7 days (using the original envelope/box and the included return label), you'll be automatically charged for everything. (If you are charged for something you don't want, you can still return it under the terms of the Amazon Fashion 30 day return policy.)
I figured that trying various bras would be a particularly good way to use the service, especially because I had recently ordered a couple of them individually and then returned them to Amazon (through free returns) when they didn't fit. On April 13, I ordered eight bras in various styles and sizes. The checkout process was just like the regular one, although I had to agree to the Prime Wardrobe terms and conditions and "pay" $0.00 (rather than $400+). I was later charged a temporary fee of $1 to verify the card. The shipping estimate was 4–6 days (or possibly 5–7 — I can't remember), but I received the items on April 16, when I also got an email confirming the try-on period. I logged into my account to see "Try at home until Mon, April 23" and "7 days left." Amazon says they send reminders, too.
Well, surprise, surprise — none of the eight bras fit (dressing-room deja vu!), so I went online the next day and clicked "return" for each item (instead of "buy"). I received a confirmation email, used the original resealable bag and the return label provided, and then dropped off the package at UPS on April 20. As of April 21, my order says "return pending," so as long as it goes through smoothly and I don't get charged more than $400 for a bunch of Wacoal bras I no longer have, I would definitely use Prime Wardrobe again. (In addition to bras, I think it would be especially good for jeans!)
If you're an Amazon Prime member, do you have access to Prime Wardrobe yet? If you've used it, what did you order, and how did it go? If Prime Wardrobe isn't an option for you yet, what sorts of things do you think you'll use it for? When you're shopping online in general, do you usually order two or more sizes of certain things and plan on returning the rest, rather than one size/item at a time?
Ed's note: We do have a business relationship with Amazon (you can read more here), but this post was written without editorial involvement or encouragement from Amazon.