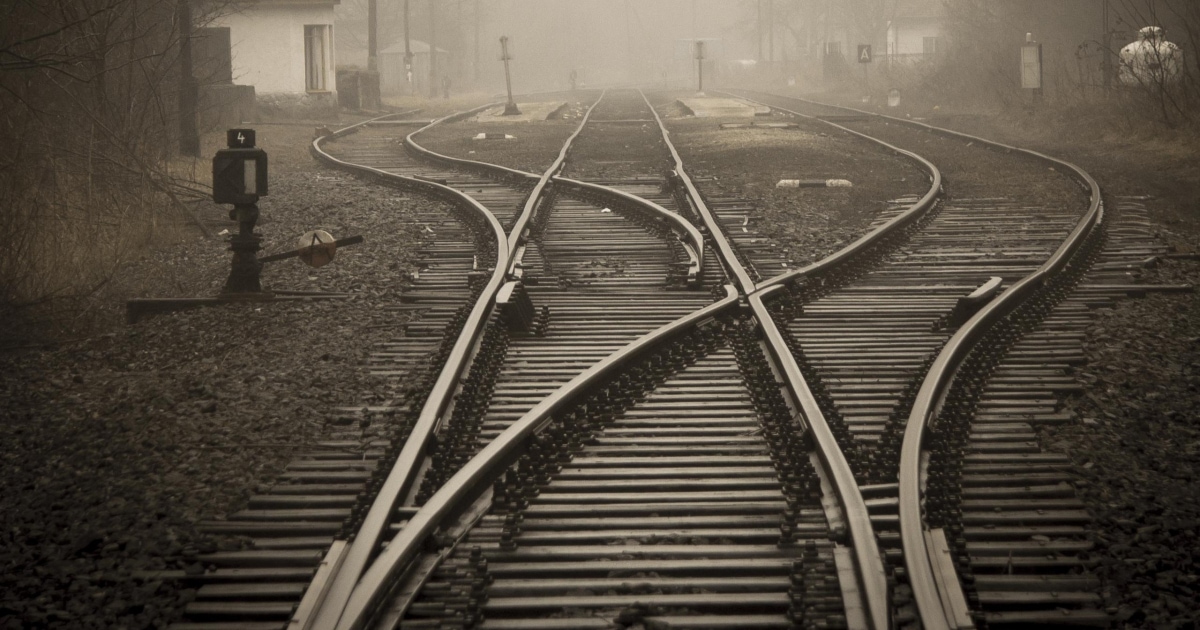 2019 Update: We still stand by these tips on changing careers — but you may also want to check out our more recent discussion on how to change your career in a major way.
This came up a bit on the weekend thread, and I thought we should delve a bit further: if you're unhappy with your job, how can you change careers? We had a post about job and career transitions a while ago, but I don't think we've properly explored changing careers. (Originally pictured, 2011: Changing Tracks, originally uploaded to Flickr by stargardener.)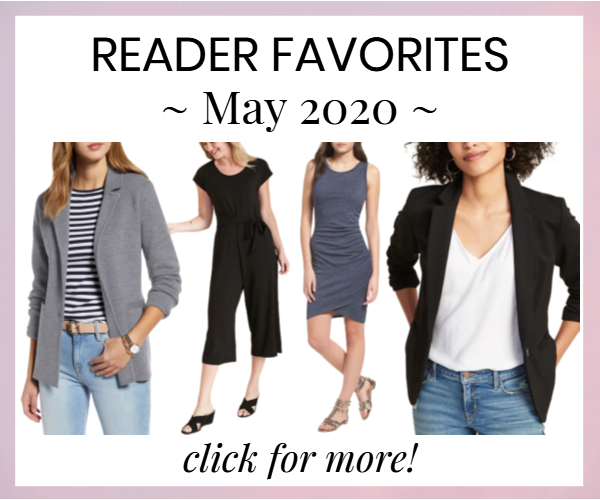 First: I've been there, and I've seen a lot of friends there. You hate your job, you have no idea what you want to do with your life, and you feel like you've made a colossal, expensive, time-intensive mistake to spend multiple years and lots (and lots) of money on the degree you already have. So how do you get out, and get to a new career?
Some of My Best Tips on Changing Careers
1) Get a new job. Your job is not your career. Keep repeating that mantra to yourself. Even if you're currently a litigator and you hate what you do, you may find that moving from a bigger practice to a smaller practice might make huge changes in your life. Maybe you can still use that degree of yours! Commit yourself to staying at least a year in your new position, both out of fairness to yourself and your employer. Sometimes an attitude-revamp can help you find happiness in your current position.
2) Look for a different kind of job in your current career. For example, try teaching, or the non-profit world. You'll stay up to date on the issues and concerns of the professions (read: doors remain open), while in many cases having a drastically different lifestyle. Sometimes you may not even need to change companies or firms to do this — start spending some of your time in a different practice area (for the lawyers) or even see if you can spend time in a totally different area of your company.
Sometimes, though, an entirely new career is needed. Assuming you know what you want to do (big caveat, I know), really assess your lifestyle: do you have your loans from your first career paid off? Are you living below your means enough that you can take a salary cut (and perhaps a substantial one)? Do you have enough in savings to get you through 1-5 years of fairly lean times? If so:
3) Get a degree. My (admittedly cynical!) view of grad school is that you are buying yourself a new career. Business school, as well as many other professional-focused degrees — journalism, marketing, real estate, education (just to link to a few that I know friends have done) — are handy ways of entering a new profession because networking and recruiting are built into the program. The downside here is that it requires a lot of money and time, and it may be 3-5 years before you can truly gauge how good of a fit the new profession is for you. I would not advise anyone with connections already in a new industry to get a degree, at least at first.
4) Pursue a new career by volunteering. One lawyer friend started volunteering at organizations that encouraged teenagers to write, and after volunteering alongside a number of people in the PR field, decided that was what she wanted to do with her life. She first took a marketing/PR job at a law firm, and now works for a regular PR agency. Another friend volunteered his time at political organizations until he got into speech-writing. Yes, both of these ventures took a ton of time, but neither friend had huge new school loans.
5) If money allows, quit your job and start freelancing to get experience. There are a lot of different ways this may manifest itself. In a creative field, there are tons of freelancing opportunities — you may have to start at the bottom but you'll get a feel for the profession and how it suits you. If you're interested in teaching, you may be able to become a substitute teacher fairly easily. One of my friends (who has held fairly high management positions since our late 20s) got her start because she originally wanted to be an actress, and did temp work between auditions. She met one superior who really appreciated her intelligence, creativity, and organizational skills, and the rest is history — she has one of the coolest jobs I know.
6) Consider starting your own business. This was the route that I decided on a few years ago, with no clear idea of what I wanted to really do. I didn't want to pay for business school, but I had enough cash saved up that I was willing to make a small investment in starting a business. First I went to Barnes and Noble and perused the entrepreneurial section, ultimately grabbing this book
(primarily because it was pink, I'll admit!). I also signed up for Inc.
magazine, which just sort of kept me thinking about it on a monthly basis — so many of the stories of entrepreneurs are just so inspiring to me! I scrapped about three business ideas before embarking on what was my first entrepreneurial venture: this site. I had a clear idea of who my audience was and what they needed, but the ultimate vision for what the site would look like and how I would get money from it were still evolving for even the first few months I was doing the site. I liked that it had a really low start-up cost — I didn't even spend the money that I had set aside for it until about a year or two into doing the site — and that I could do it while keeping my day job. I count my blessings every night that this has been as much of a success as it has — I realize how lucky I am, trust me! Some advice for other people looking to go this route:
figure out how much you want to work. I once saw "lifestyle businesses" derisively defined as "women who were content to make less than $250,000 a year." Think jewelry-making, freelance consulting, writing, blogging <cough, cough>, yoga teaching, even psychiatrists who hang out their own shingle but keep their patient load manageable — these are all considered lifestyle businesses. On the down side, you may not make a ton (after all, <sniff sniff>, who can get by on less than $250K?), but on the plus side you can fit a lot of life in around the business, whether it's kids, travel, or more. On the flip side, a proper tech start-up or another huge venture (opening a restaurant, say) will consume almost all of your time and energy for a few years, at least.
decide if you want a co-founder/co-owner. I was really wary of this — I didn't want to get into business with friends and risk our friendship, but I didn't want to work with a stranger. So I went it alone — and I blogged on my honeymoon and almost every vacation I've taken for the past few years (my husband was thrilled when, on our one-year anniversary, we went to a rural bed & breakfast that turned out to have incredibly lousy wifi). (On the plus side: I answer to myself and no one else, and I don't have to split the profits with anyone.)
decide if you want to create a business, or if you just want to RUN your own business. If you have enough cash, for example, you can buy a franchise — if you love yoga and want to start a yoga studio, it may make more sense to buy a gym franchise. This is a huge up-front investment with varying degrees of returns, depending on the business and how you manage it, but you get brand recognition, manuals, and tools that will help you succeed, and you don't have to learn everything from scratch.
if you're going to start something from scratch, figure out how much funding you need. One of my friends who dreams big has a saying that you should "make your mistakes on someone else's dime." There are a variety of routes you can go — angel investing/private equity, venture capital, and more. As my friend's saying suggests, it's better to give up a bit of equity in your company rather than accept a loan, but there are always loans from family or friends, small business loans from banks, or websites like Kiva, as well. Similarly, the new website Kickstarter may be a good place if you just need a few thousand dollars to fund a project. Note that once you start to seek funding, you need to have more than a gut feeling that there's money to be made: a proper business plan, market research, and more — and some of those can take immense time to create. (I knew one friend who quit the firm to focus on his business plan, likening it to his thesis in college.)
If you have NO idea what you want to do:
– see what else you CAN do with your degree, which you may or may not have considered before. For example: in many states, having a law degree means you can easily get your real estate broker's license, your notary public license, and so forth; it may also make applying for law enforcement jobs easier.
– focus on what you LIKE to do. Do you love yoga? Playing with your dogs? Writing? This is the ideal place to start, but a mild word of warning: sometimes taking your beloved hobby and turning it into your job can end poorly — you still hate your job and you no longer can enjoy the hobby.
– try to picture your ideal day "at the office." Are you working with other people? Are you in a formal environment? Are you accomplishing Great Things or are you mostly just happy to be able to leave by 5:30 every day? We talked a bit about this with our discussion of how to know whether your job is right for you — knowing which tasks get green lights and which get red lights from you.
– talk to other people. If you know people who seem happy in their career, take them out for lunch or dinner — ask them to describe their job, what they like about it, what they don't, how they might suggest you get into it. I did that with one friend who was a consultant for a big firm. Even if you end up deciding "not for me" (or even "not for me right now") it helps inform your decision and cuts down on regrets.
– take a career test, read a book like What Color Is Your Parachute?
, or engage a career coach. Your mileage may vary with all of these, but they can be worth a try!
There are few easy answers here, unfortunately. Readers, what other tips do you have for transitioning careers? Care to share any stories of what's worked for you or what you've seen work for friends?
N.B. This article was originally written April 18, 2011, but substantially updated 2017 and 2019. New larger images via Stencil.