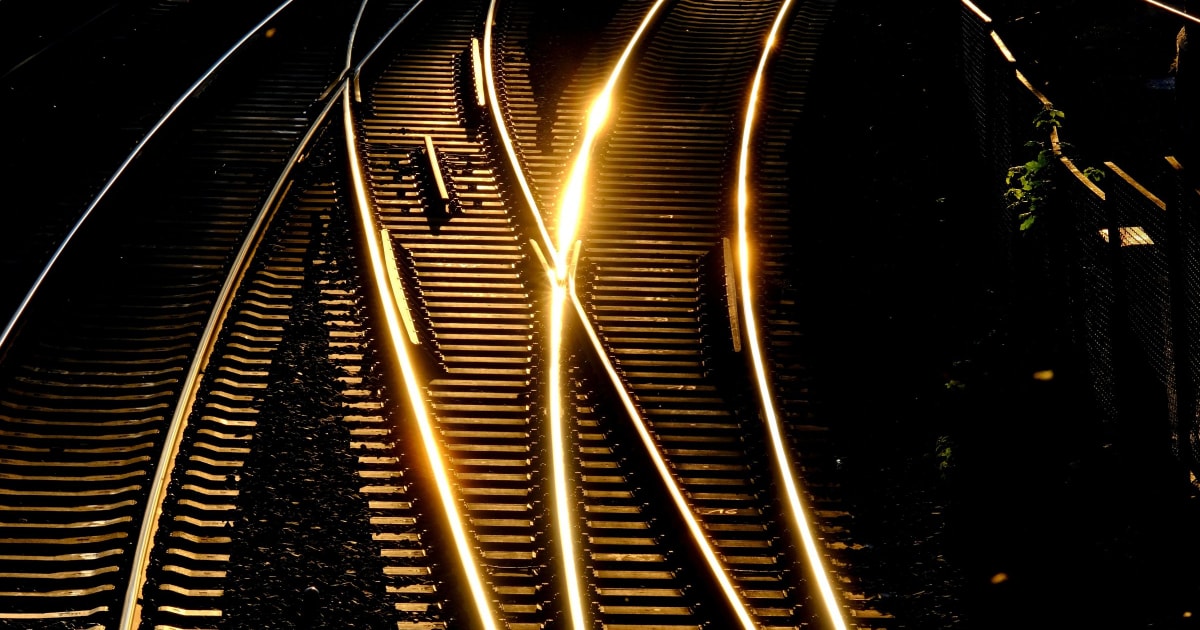 Readers have had some great conversations recently about how to change your career in a major way (for example, here, here, here and here), and I thought it might make an interesting conversation today.
Have you ever changed your career in a major way, or otherwise executed a career pivot? Have you ever wanted to? Was it driven by changing priorities on your part (e.g., midlife, parenthood, a financial windfall), by hatred of your current job, or even by a burgeoning interest you wanted to explore?
Sometimes serendipity is involved in changing careers (right place, right time, right job opening and the right contact thought of you) — but more often than not it requires quite a bit of work.
I've had a few career transitions over my life (blogging is career #3 for me), and it's interesting how no matter what the motivation behind the desire to change your career in a major way, the steps involved are pretty similar…
How to Change Your Career in a Major Way, Step One: Research
If you already have your eye on a new target career, great — your job is much easier. Talking to people in that field, scouring LinkedIn for possible connections to companies or organizations in that field, finding recruiters for that field, and applying for jobs will all be part of you research process.
But it can be a bit harder if you aren't quite sure what change you want. Something I always like to advise people here is to reach out to your own network here, particularly other people who have your degree or experience, and see where life has taken them, and see how the skills and experience you share has helped them (or not helped them, as the case may be).
For example, my first degree was in journalism, and of those classmates some of them are chefs, some are college administrators, some work for (or own) start-ups addressing a wide range of problems.
Of the people I worked with in magazines, some of those people are novelists, freelancers, corporate communication professionals, and even shop owners. (One of my editors in chief left magazines entirely and headed the James Beard Foundation for a long time!)
Of my fellow law students, some of them are now partners, in-house counsel, or senior counsel, but some of them also are law librarians or professors. Of the lawyers I worked with, many of them have left the law entirely, founding start-ups, writing novels, working as corporate communication professionals — even DJs. (I know a surprising number of people who make a solid living from DJing!)
Blogging is mostly solitary, but I certainly consider some bloggers (because of size/audience/connections) to be friends/colleagues, and it's been fascinating to see where they wound up too.
(It might be helpful to review this post on the pros and cons of changing careers — we asked the readers to comment with what their first career was, their second career, and how they transitioned between the two, as well as what they thought the pros and cons were.)
Reaching out to all of these people gives you an idea of where your skills might be useful — where your personality might be a good fit.
How to Change Your Career In A Major Way, Step Two: Think Hard about Quality of Life
The next step is to think hard about the quality of life you want for yourself — working in an intellectually stimulating job requiring 60 hours a week of facetime might be perfect for you if you're single and just out of school — but for someone with caretaking responsibilities like kids or aging parents, a 9-5 job with flexible facetime requirements might be better.
One friend recently confided in me that while she'd always thought she wanted a job that used her creative thinking and artistic passions, she was realizing in her 40s that she'd prefer a job that left her with time to pursue her OWN creative thinking and artistic passions, rather than her employer's — so for the first time is looking at more administrative/executive jobs at charitable organizations and the like.
There are no right or wrong answers here, but it requires a bit of soul searching.
This may also be the point to think about whether the city you're in is the best one for you, or if somewhere else might be worth exploring, like a lower cost of living city, or a city closer to your family or passions (the ocean, music festivals, whatever).
(There used to be an amazing website, Find Your Spot, that asked you a series of questions about quality of life stuff, your feelings about weather, and more, but it seems to be undergoing long-term maintenance — if anyone knows of any similar websites, please list them in comments!)
It can be hard to switch your city at the same time you change your career, but sometimes paths open themselves up, such as coursework or an internship — it also sometimes helps set your priorities because it forces you to be honest with yourself about the amount of money you need to earn and what you want to do with it.
How to Change Your Career in a Major Way, Step Three: Identify What You Don't Know
Once you have a general idea of what your next career will look like, as far as possible, identify the gaps in your knowledge — these are probably the best first baby steps.
If this is something entrepreneurial, like buying a restaurant in your hometown or designing a product, you may have to break it down really far. I once read a book that described the founders of a pajama company (I'm 99% sure it was Cat's Pajamas) who agreed to quit their jobs and spend one year taking every job in the fashion industry they could get — design, buying, shops, factories — to learn as much as possible before they started their own company.
Next, look into what you can do to fill the gaps — coursework? Volunteer work? Internships?
For example, one lawyer friend started volunteering at organizations that encouraged teenagers to write, and, after working alongside a number of PR professionals, decided she wanted that to be her new career and began volunteering for committees focused on those skillsets.
We've also talked about the importance of strategic volunteering for people who maybe want to take a break from their previous career for a while, but it could work to help you transition to a new career as well.)
How to Change Your Career in a Major Way, Step Four: Network, Network, Network
Networking can give you a great idea of what's out there in your market, for your general ballpark of experience — what the pros and cons are of different careers are, including which ones look better on the outside than the inside — and may even open doors for you in terms of potential jobs.
Reach out to everyone you know with even the slightest connection.
Check out this post on how to network when you're junior for some great tips that will apply in this situation also.
How to Change Your Career in a Major Way, Step Five: Steel Yourself
Major change like this takes guts — both to leave what's known and to explore the unknown. Be gentle with yourself, and recognize how huge this is.
Psst: These are some of our favorite books if you're considering changing your career:

This post contains affiliate links and Corporette® may earn commissions for purchases made through links in this post. For more details see here. Thank you so much for your support!
Readers, what are your thoughts — for those of you who've changed your career in a major way, what did your steps look like? What was the proportion of serendipity vs. intention involved?