Readers, what are your best tips on fine jewelry care? What are the best ways to care for fine jewelry like sterling silver, gold, and platinum, as well as diamonds, pearls, and other gemstones?
In the past we've talked a lot about jewelry, including jewelry storage, how to start a jewelry collection for work, and how to buy pearls — but we haven't looked at jewelry care in detail. Kate talked to some experts and did some research — enjoy!
In general, it's smart to follow these tips for all of your fine jewelry:
After wearing your jewelry, gently wipe it off with a 100%-cotton cloth.
Remove jewelry before gardening, cleaning, doing home repairs or other physical work, playing sports, getting into a hot tub or pool, showering/bathing, or swimming in salt water.
Put on makeup, lotion, perfume, and hair products before putting on your jewelry. Avoid letting jewelry come into contact with soap or sweat.
Protect your jewelry by storing it in individual boxes or soft bags, and don't keep it in your car, near windows or heat vents, or in direct sunlight. In general, keep jewelry out of extreme temperatures.
Don't use a polishing cloth on a piece of jewelry with a matte or oxidized finish.
If you clean your jewelry near a sink, close the drain!
Ask your insurance agency what's covered in your homeowner's or renter's policy — you may want to buy additional insurance coverage. (Here's a great NYT article on point as well.)
Hunting for great jewelry for the office? As of 2022, we're long been fans of affordable brands like Kendra Scott and Gorjana, as well as mid-tier brands like Monica Vinader, David Yurman, and Stephen Dweck. For our $.02: spend money on things like a good watch (or watch strap), gold or diamond earrings, a pearl necklace, and more.
This post contains affiliate links and Corporette® may earn commissions for purchases made through links in this post. For more details see here. Thank you so much for your support!

Tips on Fine Jewelry Care
Here are some tips that are specific to certain kinds of jewelry:
Sterling Silver
Sterling silver is an alloy made of 92.5% pure silver and 7.5% other metals (usually copper), and it may be marked "sterling," "sterling silver," "ster," or ".925." Because air will cause sterling silver to tarnish (specifically, sulfur-containing substances in the air), it's a good idea to store it in a bag made of tarnish-proof cloth, or a sealed plastic bag or airtight jewelry box. (There are plenty of products that promise to prevent tarnish.) (Pictured: Anna Beck 'Gili' Small Bar Stud Earrings, $40; were $68.)
Frequently wearing your silver jewelry also helps prevent tarnishing, although it's best to remove it if you're going to come in contact with:
bleach or ammonia (or other cleaning products; even soap can lead to buildup on silver)
chlorinated water (pool, hot tub, etc.); salt water
perfume, lotion, and hair products (make sure any lotions and/or perfumes have been absorbed into your skin first, and apply all hair products — especially hairspray — before putting on your silver)
heavy perspiration (remove your silver before you work out)
After taking off your silver, it's a good idea to use a jewelry cloth to wipe off any residue that may have accumulated during the day. When it's time for a cleaning, something you should do regularly, use a polish or cloth specifically made to remove tarnish. The inside of a polishing cloth is for cleaning off residue; the outer layer is for buffing afterward. Avoid using tissues or paper towels, as the fibers may scratch your silver, and if your jewelry has been oxidized to produce an antiqued effect like this, never use polish, a polishing cloth, or a jewelry dip. (Kat's note: I totally screwed up a great necklace by trying to polish it. Siiiiiiigh.)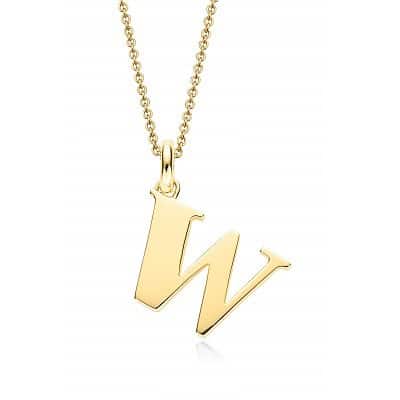 Gold and Platinum
Most gold jewelry is either 18 karat (75% gold) or 14 karat (58.3% gold). To clean it safely, add a little dish detergent in a bowl of warm water (2 tablespoons in 1 quart of water), soak the jewelry for a few minutes, and then gently use a clean cotton cloth or soft toothbrush on the piece. Rinse it under warm running water (remember to close the sink drain first!) and then gently dry and buff it with a soft, lint-free cloth. Here's a video from Real Simple showing a similar method. You can clean platinum — a very durable metal — the same way.
White gold gets part of its appearance from rhodium plating, while rose gold is a gold-and-copper alloy. If you notice the finish on your white gold start to wear, ask your jeweler about having it re-plated.
Pearls
Most pearl necklaces come in a velvet case or bag, which you should keep them in when you're not wearing them. Don't store anything else in the case (other gemstones, etc.) to prevent scratches — pearls are very soft! Also, don't store pearls in a plastic bag or keep them somewhere that's very dry (they might crack), very humid, or very hot. Fasten clasps and store pearl necklaces flat rather than hanging them up, as the silk thread can stretch over time and may break. Pictured: Mikimoto Akoya Pearl Choker Necklace, $3,360 at Nordstrom.
Don't let your pearls get wet, and keep them away from vinegar, detergents, hair products, perfume, sweat, direct sunlight, and water. After each wearing, wipe them gently with a soft cloth (never use an ultrasonic jewelry cleaner!), and to be safe, take necklaces to a jeweler to be restrung — or at least checked — every three years, or more frequently if you wear them often. In the meantime, inspect them regularly yourself; if you start to see spaces between the pearls, take them to a professional.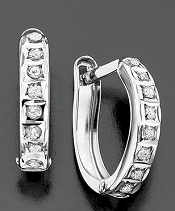 Diamonds and Other Gemstones
Clean your gemstones with dish soap and warm water only (see gold/platinum cleaning instructions above). Place a strainer on top of a bowl to catch any lose stones so that they don't get lost during cleaning. If your jewelry includes organic gems or opaque stones like coral, opals, lapis lazuli, pearls, turquoise, or emeralds, it's best to have them professionally cleaned; the most you should do at home is simply wipe them with a soft, damp cloth. Never use an ultrasonic cleaner, bleach, or ammonia on your gemstone jewelry. Pictured: Starshine Sapphire Ring, $2,400 at Sundance.
Products like hand lotion and hairspray can build up on crystalline gemstones (such as amethyst, citrine, and peridot) and can even cause discoloration on some stones as the substances become absorbed over time. As for storage, never keep pearls or opals in plastic, because they need to "breathe" — fabric is a much better option.
To protect the gemstones or diamonds of your engagement (or other) rings, have a jeweler regularly check that the prongs are secure when you bring it in for a yearly or twice-yearly cleaning. After years of wear, the prongs may need to be re-tipped (rebuilt) as the gold, silver, or platinum wears thin from normal use — including getting bumped and caught on things — to prevent the loss of a gemstone.
Readers, what are your best tips on fine jewelry care? Have you bought additional insurance for your fine jewelry? How often do you take your jewelry to be professionally cleaned? Do you regularly take your everyday jewelry off (especially your engagement/wedding rings)? Where are your favorite places to buy fine jewelry for yourself?
Psst: we've also talked about avoiding necklace tangling, upgrading your jewelry collection, how to buy jewelry gifts, how to mix metals when you wear your jewelry, wearing religious jewelry at the office, when to wear pearls, and how to buy jewelry in general.
2020 updated images via Stencil. Originally pictured at top: Diamonds are . . ., originally uploaded to Flickr by Earl.
We are a participant in the Amazon Services LLC Associates Program, an affiliate advertising program designed to provide a means for us to earn fees by linking to Amazon.com and affiliated sites.