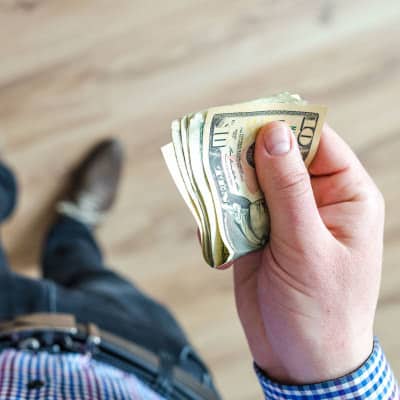 Reader G wonders how to deal with a coworker who has become angry and nasty after discovering a salary difference…
After months of looking for a job and interviews, I finally found another job as an attorney at a small firm. Previously I had worked in another small law firm where I gained substantial litigation experience. On my first day at the new firm I learned that the firm had hired another associate who graduated the same year as myself. I learned that this associate had less substantive experience than me, was making less than me (he asked for less during interviews) and his billing requirement is less than mine.

Once he learned that I made more, billed more and was treated as a more "senior" attorney this associate began making disparaging statements to me, where on several occasions the associate has mentioned that it is ridiculous that I am making more than him etc and the firm's decision makes no sense. This associate also attempts to undermine my opinion and knowledge in every chance he gets. It has become very unpleasant and he reminds me of the super-competitive people in law school who just did not know how to have a normal conversation. Every time I try to work with him on a project, he uses it as a way to tell me that he is smarter and more knowledgeable than me.

I know I should not let his issues bother me, and I am very confident in my work. However I think I need to address this with him somehow. Do you have any advice on what to say to him exactly? I don't want to create a hostile environment since this is a small firm, but I cannot let this continue any further.
I'm afraid you've discovered one of the cardinal rules of life: DO NOT TALK ABOUT MONEY. True, some firms are lockstep, and there is a sort of freedom when everyone knows what everyone's making. But every other job in the world? Make like The Go-Go's and keep your lips sealed.
Now that the cat's out of the bag, though, I think you've got a few options.
1) Distance yourself / lay low until this blows over. Avoid working with him where you can, avoid talking to him at coffee breaks, et cetera. Be friendly, but stay away as much as possible.
2) Pick your battles — and know how to fight them. For example: if you have to work with him and he makes repeatedly snide comments to you (and only you), just let those go. Maybe arch an eyebrow or give him a pained expression, but for the most part, let him boast all he wants to in private. On the other hand, if he questions your work product in front of your boss or client, you need to shut him down very quickly — and the best way to do that is by knowing your work product inside and out so you can defend it adequately (and, if this makes sense, as casually as possible: defend your work without getting defensive). Ultimately, he looks bad in doing this, and you want to make sure that you correct any misconception he might create while also staying "above it" — the last thing you want to do is look like two squabbling children. I would also suggest you keep your guard raised. For example, if you're both working on the same project, make sure that you're CC:ed on everything and invited to every meeting he is.
3) Talk to HR or your boss. Let them know why the working relationship is strained, and ask them for advice on how you should handle the situation.
4) Talk to him. This guy does not sound like the kind who can be reasoned with, but if you want to try: put yourself in his shoes. How would you feel? What would dull your anger? Whether it's looking for a new job, asking for more money at review time, or just enjoying the smaller billable hour requirement, perhaps you can give him helpful suggestions or at least some sympathy.
Readers, how have you handled awkward work situations like this — particularly when a salary disparity has been discovered?
(2018 updated images (at top and on pin) via Stencil. Originally pictured (thumbnail above): Old Coins, originally uploaded to Flickr by underactive.)
Psst: here's some of our latest stories on coworker problems!
This post contains affiliate links and Corporette® may earn commissions for purchases made through links in this post. For more details see here. Thank you so much for your support!