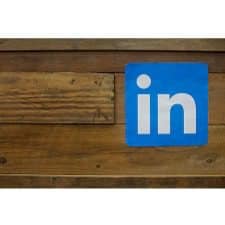 2018 Update: We still stand by this advice on the best LinkedIn settings — but you may also want to check out our latest discussion on LinkedIn, including how to get the most out of your LinkedIn profile in 2018.
Ladies, do you sometimes feel a little intimidated or confused by LinkedIn privacy settings and LinkedIn etiquette? If you say "open to new job opportunities" or significantly update your profile, is that a red flag to your boss? Is it creepy if people see that you've been looking at their profiles? We did a story in 2012 about how to secretly use LinkedIn to change careers, and I thought it would be helpful to everyone if we did an update on LinkedIn settings, whether you're looking to change careers or just generally job hunting or networking. – Kat 
Whether or not you're one of those people who complain that LinkedIn is turning into Facebook, it's important to keep up with the site's changes and new features and to always know what your privacy settings are. (By the way, if you don't have two-step verification set up, which became an option in 2013, go do that right now.) Have you noticed the recent changes made to the LinkedIn Settings page? It's simpler and more streamlined, but you might find it harder to locate certain options you've used in the past. Now is a great time to make sure you've got the optimal Linkedin settings for privacy — especially if you're looking for a new job.
Pictured: linkedin, originally uploaded to Flickr by sue seecof.  
Here's a brief guide to ensuring your job hunting (and networking with an eye to job hunting) activities stay private by picking the right LinkedIn settings:
Turn off your activity updates
Even if you're not looking for a new job, making tons of updates to your LinkedIn profile or following a lot of companies in quick succession will make it look like that's just what you're doing. To make this kind of activity private, go to "Privacy & Settings," and then the Privacy section, and look at "Sharing profile edits." Choose "no" for "Should we let people know when you change your profile, make recommendations, or follow companies?"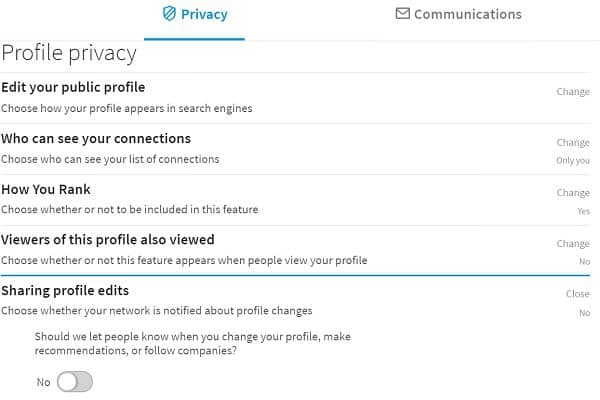 Browse other people's profiles anonymously
If you want to be discreet about checking out employee profiles at companies you're researching, it's easy to make your cyberstalking — I mean, profile-visiting — anonymous. Go to "Privacy & Settings," and then the Privacy section, and look at "Profile viewing options." Choose "Private mode" for maximum discretion. (The tradeoff: When you select this setting, you'll no longer be able to find out who's viewed your profile.)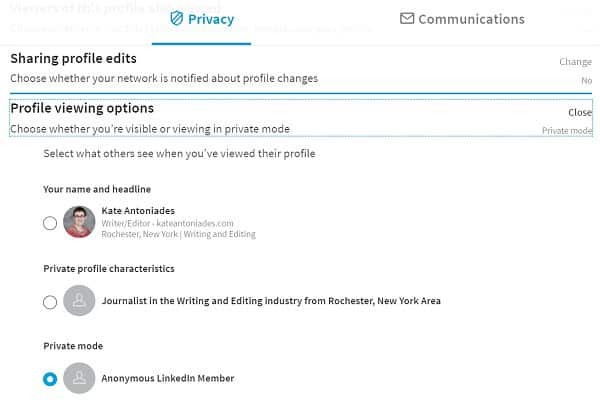 Keep your group activity private
A group-joining frenzy can definitely reveal that you're job hunting (especially, of course, if the groups are meant for announcing job openings), so turn off the setting that shows your connections which ones you've joined. To find this option in your LinkedIn settings, go to "Privacy & Settings," and then the Communications section, and look at Group notifications. Choose "no" for "Would you like to publish an update to your network whenever you join a group?"

If you don't like the new LinkedIn settings look, use the old one (for now)
We're not sure how long this will be an option, but if you want to go back to the old LinkedIn settings view, you can. Click "Go to previous version of Settings" at the bottom of the page after you navigate to "Privacy & Settings." (You may have to enter your password again.) You'll find both "Choose whether or not to share your profile edits" and "Select what others see when you've viewed their profile" in the Profile tab, as well as "Turn on/off notifications when joining groups" in the Groups, Companies & Applications" tab.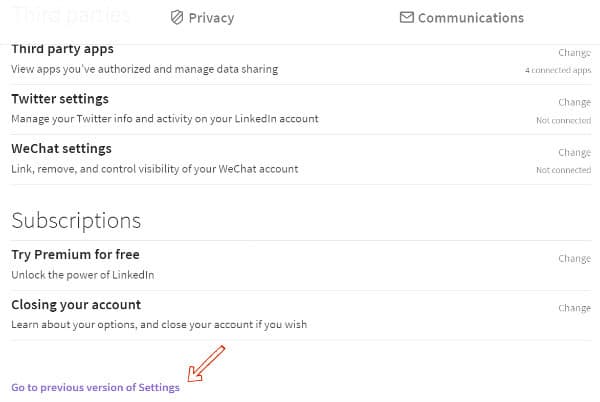 What are the activities on Linked that you should let others see? 
Now that we've talked about the actions that job seekers shouldn't make public on LinkedIn, here's some advice from an HR professional regarding what you do want others to see: "When you're job searching, take the time to be active on LinkedIn, "liking" and sharing articles — this will demonstrate that you follow your industry and profession," says Lisa Shuster, president of WorkMoreHuman, an HR consulting company in the D.C. metro area. "Consider blogging to validate your relevance and show that you're a subject matter expert, and have LinkedIn references that are current and speak to your expertise."
Have you changed your settings on LinkedIn before starting a job hunt? Have you ever made any mistakes that revealed more than you wanted to about your LinkedIn activity? How much do you actually use LinkedIn for networking and job searching?