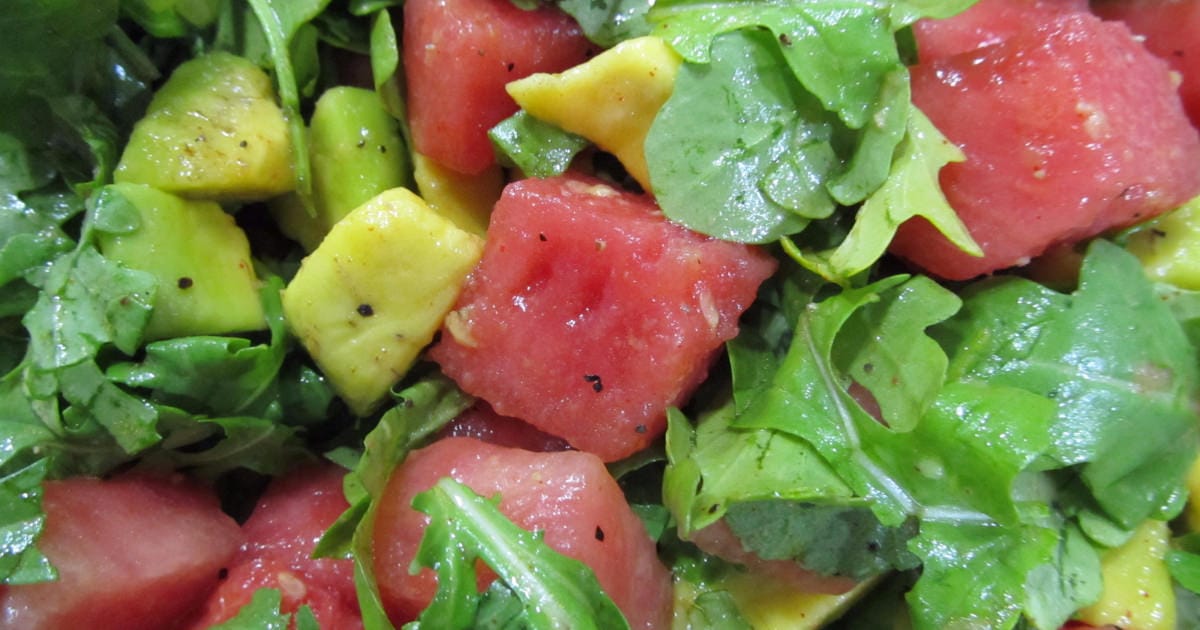 2019 Update: We still stand by this advice on how to handle business lunches as a vegetarian — you may want to check out some our other posts on special diets or on vegan-friendly products for the professional woman.
What if you're at a lunch meeting or other work event and there's nothing you can eat as a vegetarian? What should you do, and how can you take steps to ensure you don't find yourself in the same awkward situation again? In general, how should anyone with dietary restrictions handle a business lunch? Reader M wonders…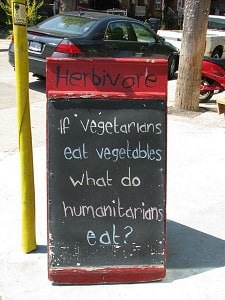 I went to a meeting today with a catered lunch. The options were turkey or chicken sandwiches. I am a vegetarian.

This put me in the awkward position of not eating when the other four people in the room (all males of varying ages) were eating lunch. My question is: How should one deal with dietary restrictions at work or at events with work colleagues? Should I have contacted the assistant in charge of the lunch?

My dietary restriction is voluntary, but there are many people out there who will literally become ill if they don't follow certain dietary guidelines. I can usually find something, but there are the occasional times when I cannot. I also hate being an inconvenience. When I was interviewing for jobs, I actually ate dishes with meat a couple times to avoid an awkward situation or risking coming across as a picky eater.
Yikes — I'm so sorry to hear that you've been put in such a tough situation. We sort of discussed this when we talked about how to stick to your gluten-free diet at a business lunch or how to diet while working a corporate gig, but that was a while ago. What is the best way for anyone with a dietary restriction to handle a business lunch? I can't wait to hear what the readers have to say.
I have a few ideas…
How to Handle Business Lunches as the Only Vegetarian:
Abstain from eating. As you've noted, this isn't the best approach because it makes people feel like you're being standoffish or fussy — but it is always an option. (Or, only eat the salad or the fruit, or something like that.)
Bring snacks for yourself such as nuts or a bar if you're in for a long meeting.
Talk to the person doing the ordering. "Thank you so much for ordering lunch! Not a big deal, but may I request a vegetarian option next time? I'd really appreciate it!" If you can, get a hold of the menu so you can be specific in your suggestion.
Offer to do the ordering yourself. This is definitely not the best, and normally I would advise women to stay miles away from office "housework" like this — but it is an option.
Readers, how do you handle a dietary restriction at an office function like this? Particularly for those of you following a voluntary diet: how do you walk the line between being true to yourself and your diet, without seeming fussy?
Psst: We've also talked about what to avoid at a business lunch, as well as general business lunch etiquette.
Further reading:
Pictured at top: What Do Humanitarians Eat?, originally uploaded to Flickr by LexnGer. Social media picture credit: Salad, originally uploaded to Flickr by Natalie Maynor.