2018 Update: We still stand by this advice for what not to order at a business lunch — you may also want to check out our more recent post with our best dining etiquette tips for business lunches.
What foods should you avoid ordering at a business lunch — and are sandwiches among them? Reader M has a legitimate question about what not to order at a business lunch, but some of the Google results I found on a preliminary search made me laugh out loud (including the brilliant, if outdated, Tumblr blog, 500 Still Frames of Joe Biden Eating a Sandwich).  Here's her Q:
What's the proper procedure for eating a sandwich at a business lunch? Hands or knife and fork? Or should you avoid this altogether? I think you should follow the lead of your guests, but wanted to get a second opinion.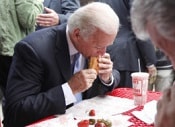 We've talked a lot about  different aspects of this — from our top tips for business lunches, to how to stick to your diet at a business lunch (even a gluten-free diet), and even whether you can take leftovers from a business lunch — but I don't think we've explicitly talked about what to avoid ordering.  I'll be honest — my gut reaction to Reader M's question was that this verges on the "we're thinking too much about this" side of things (although I was amused by the prospect of titling the post, How to Eat a Sandwich), but it's a legitimate question — sandwiches can get super messy, with unexpected bites.  I've been to way too many catered group lunches (particularly as a lawyer!) where the only option was sandwiches, though, so I don't think there's anything inherently unprofessional about picking up a sandwich and eating it.  Still, unless we're talking about an open face sandwich (or something obviously messy, like a drowned sandwich), a knife and fork seems like a bit much to me.  So for my $.02, I'd say to pick it up with your hands and take the smallest, most delicate bites you can — chew thoroughly and repeat.
It got me thinking, though — what things would you never order at a business lunch, readers?  I remember a roommate telling me years ago that tortellini was the perfect date food (small, controllable bites); there's a lot to argue for tortellini as the ultimate business lunch food also.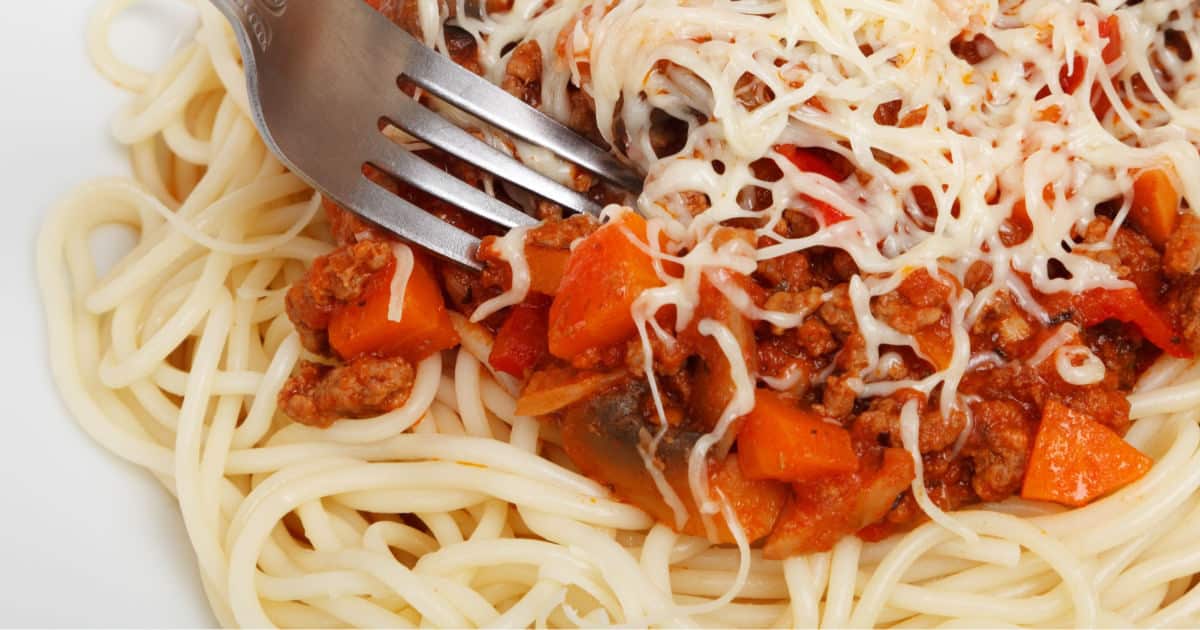 If pressed, for my $.02, I probably would not order anything like this at a business lunch:
Anything that you have to work really hard to eat, like crab legs or lobster (unless already out of the shell)
Anything that you can't take a normal- (if not delicate-) sized bite out of (such as those jumbo sushi rolls that fall to pieces if you try to bite them in half and result in you chomping away for five minutes with a very full mouth)
Anything that would make me paranoid that I had stuff stuck in my teeth, such pesto (or even broccoli)
Almost anything on the bone — chicken wings, rotisserie chicken, or fish with the bones still in — because they can be awkward to eat neatly
Anything that might make my nose run — for example, I love kimchi stew but often feel like I need a box of tissues to eat it!
Depending on my outfit (and the particular dish) I might avoid ordering long noodles (spaghetti, pho, ramen, etc) because they can be difficult to eat in a neat way
Anything that might drip down my arm — tacos, ssam, and yes, I suppose some sandwiches, also!
Readers, what are your best tips for what NOT to order at a business lunch? (Or, what would you order but then eat differently than if left to your own devices — e.g., cutting your lettuce in salads or eating French fries with a fork)?