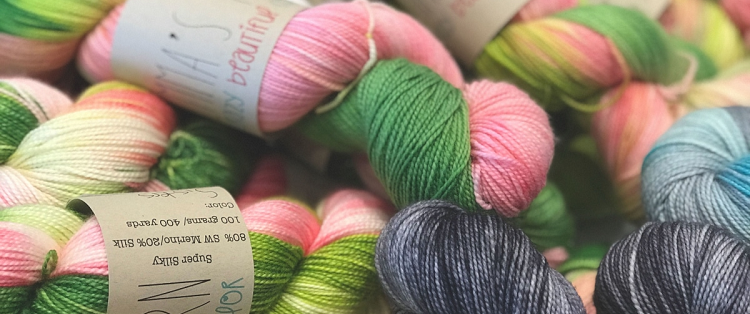 I saw an interesting line somewhere about how a non-verbal hobby is so important, and it really struck a chord with me. I started thinking about it, and there are some interesting ways to choose your hobbies…
1. The Non-Verbal, Low-Language Hobby
This is the quote from the interview (Gretchen Ruben interviewed Amy Waldman):
We got a yard about six months ago and working (or even sitting) in it is like hitting the refresh button. I go back indoors calm, with my mind cleansed. I recently saw this quote from the poet Richard Wilbur: "I do things which are non-verbal so that I can return to language with excitement." For a writer, having a non-verbal activity or hobby feels essential, and as, these days, do non-digital activities.
As someone who writes for a living this really made me think, YES — the break from language is key. (I'm also an introvert, which I think is related to this kind of hobby being fulfilling for me.) It also occurs to me that this could also be ticking off a sensory-friendly box — for example, if you love to bake bread or do cross stitch for stress relief.
I've also written before about how during law school I used shopping for this kind of hobby to turn bad days around — walking around by myself, enjoying the feel of different fabrics and look of colors and prints; we've also talked about how "finding your quiet" can be a great goal.
Here are some easy kits and books to get you started on cross stitch for stress relief…

2. The Repetitive, Meditative Hobby
I can see a lot of things checking this bucket, such as knitting or swimming laps. We've written about this with regard to coloring books for adults, also, including some of these great books (affiliate links):
3. The Challenging Hobby
I've never been this kind of person with regard to physical activity, but some people love to push themselves past goalposts — the runner who is obsessed with her time, the Orangetheory or Peloton devotee who is driven by the leaderboard. I think there are mental versions of this as well, such as learning a language, brain challenge apps like Elevate, or Sudoku or crossword puzzles.
4. The Social/Networking Hobby
On the flip side from the non-verbal hobby, sometimes it's nice to get out and meet people, chitchat, and talk about other people. This also aligns nicely with the "do something" hobby, such as volunteering with a charity or joining a group like Junior League where there's a social/do-good aspect.
5. The Connection/Reconnection Hobby
I first thought of this as a way to reconnect with your older self (I've written before about how taking a humor writing class was essential to getting out of that late-20s "who AM I?" crisis for me) — but obviously you can use a hobby to connect with a spouse, a sibling, or a friend.
I would classify this as the kind of thing that you do it primarily because it's a form of connection with someone close to you, or a reconnection with an older part of you — it could be something like seeing movies with the same friend (I just heard about someone who has a Pizza Club with a group of girlfriends, which I thought was brilliant) I feel like a lot of my own bucket list hobbies are part of this desire to reconnect/define myself.
6. The Productive Hobby
My youngest son broke one of my necklaces last year that I really loved, and it's been sitting around waiting for me to dig out my old necklace-making supplies from long ago so I could fix it. I did it earlier this week, and had a lovely time going through all my old beads and fixings and remembering what I'd planned for the various pieces. To me, that hobby was all about the product — creating a cool necklace that no one else had out of beads that called out to me, wanting to be made.
(It's an interesting question whether most creative hobbies are about the product or the process — for example, I think most writers almost never read their own writing; it's more about getting the thoughts out of your head and onto paper.) I can see the same for the people who have knitting, baking, or cooking hobbies… or it even being the impetus behind getting into a hobby that could be a side hustle, in that the hobby could produce a small income.
Which major "fulfilling hobby types" am I missing? Do you see various hobbies you have ticking these buckets — or realize you have an unchecked box in an area you might need? In general, have you looked at hobbies as helping to fulfill some unmet need in your life?