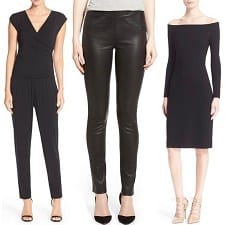 Today was supposed to be part two of our suits roundup but, well, it's taking too long and I don't want to slap something up half-finished. So here's an interesting question that came up yesterday in the comments — can you wear denim for going-out clothes after 25? Is there an age limit, or is it just not cool to do anymore? What are your favorite things to wear for going out? (Update: here's our latest discussion on going-out bags, too. Also note: we've talked about what to wear when you're going out with colleagues.)
Pictured: jumpsuit / leather pants / dress
For my $.02, I still occasionally wear denim for going out, but our date nights are usually pretty casual, as are girls' night outs as most of my good friends have small kids at this point and we're either too tired to paint the town red, or because someone needs to stay at home for lack of a babysitter so we go over there instead.When I was dating I never liked to wear dresses on early dates — guys reacted weirdly as if I had "dressed up" for them, and when things started to get physical, I found dresses too binary, if that makes sense — they're either on or they're off. (Interesting to ponder: in Gone Girl, Gillian Flynn explained "the Cool Girl," which to my mind always meant jeans + cool top — dresses or a jumpsuit would seem too fussy to me.) Of course all of this is just more information — what ultimately matters is what you want to wear when you go out, not what your partner wants you/expects you to wear, or what other friends or some mythical Cool Girl are wearing.
So let's hear it, ladies — what do you like to wear to go out? Do you dress differently than you did in your early 20s for going out? What are you looking forward to wearing for summer evening outings?
Pictured: maybe I do need a place to wear this jumpsuit, these leather pants (40% off!), or this off-the-shoulder sheath dress to…
Psst: we kind of got into this in our discussion of what to wear for grad students going out on the town with future colleagues. Also — some commenters below noted that heels + jeans + nice top looks dated to them, which made me think of this Buzzfeed video, "100 Years Of Fashion In Under Two Minutes" — here's the best gif from 2005. Totally my going out look from 2003-2008(ish) for sure!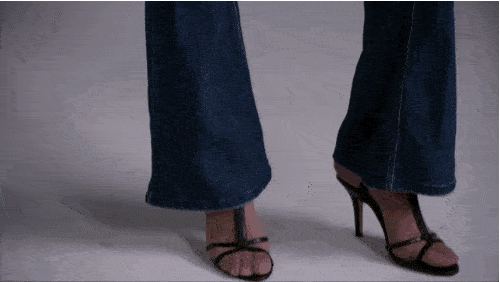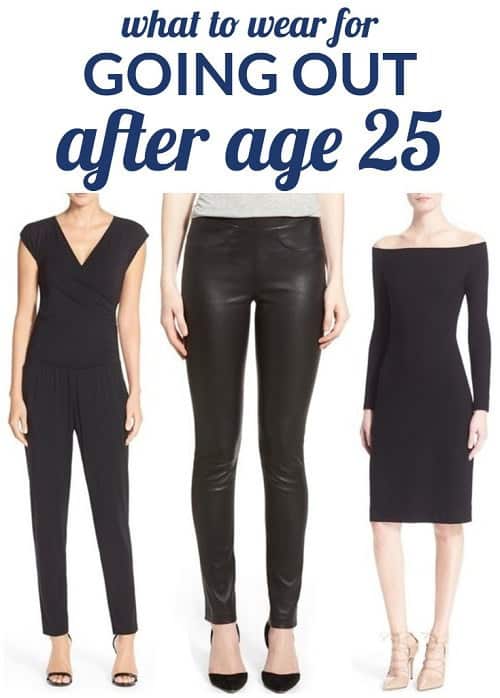 We are a participant in the Amazon Services LLC Associates Program, an affiliate advertising program designed to provide a means for us to earn fees by linking to Amazon.com and affiliated sites.