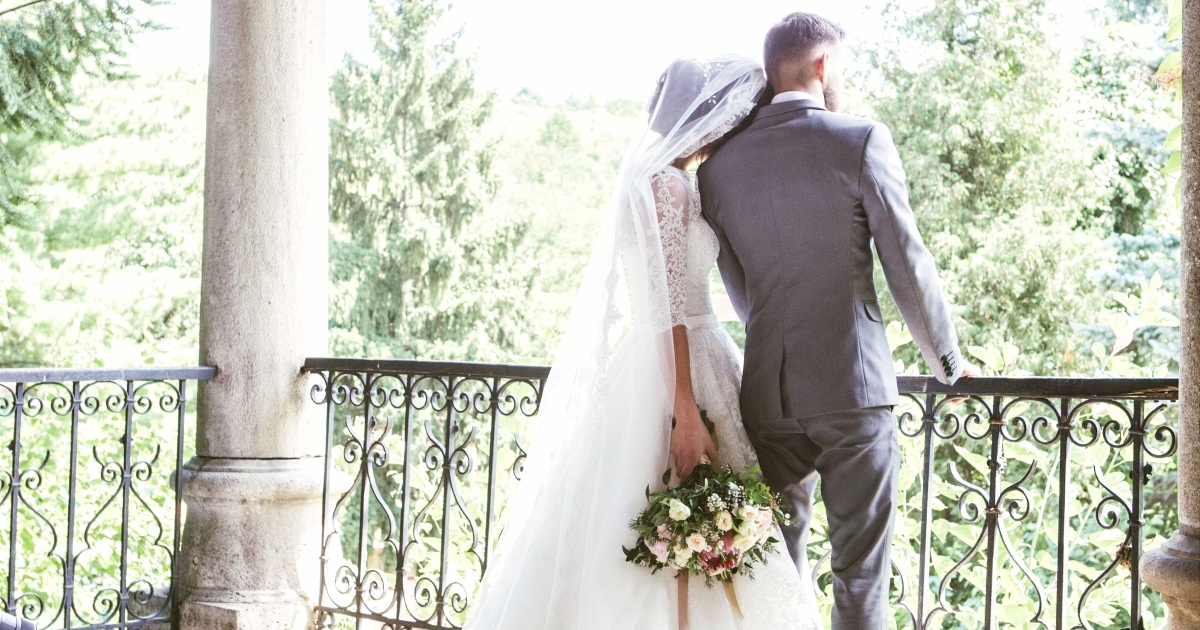 If you're partnered in an official way, how much did you spend on your wedding, civil union, or commitment ceremony? Where did you save; where did you splurge? How do those choices sit in your memory — and what would you advise someone planning their wedding now?
We haven't talked about wedding finances in far too long — I wrote in broad strokes many years ago about the importance of being on the same page, in general, as your partner with money issues, as well as with specific advice to not let the food portion of the wedding budget overwhelm the experience.
For my $.02 — I STILL regret the food at my wedding, which I primarily remember as "mushy" — not a great memory for either salmon or steak. The food may have been particularly yucky because the speeches went on way, way, too long, but that is another story for another day. On the flip side, I still remember a friend's wedding where instead of a seated dinner they had stations around the room with hot, fresh, essentially pre-hangover food like egg sandwiches, french fries, and so forth.)
So I thought we'd take a look at some of our Money Snapshots — looking at the raw data, I'm kind of surprised by how many people had really frugal weddings; there are lots of folks who kept it under $10,000 and even more who kept it under $20,000. The breakdown: Out of 101 submissions, 66 people shared financial facts about their wedding with us, including one person who had no idea how much it cost —
17 people paid less than $10K for their wedding (which is totally what I said we were going to do for ours and… yeah that was a total swing and a miss)
15 people were between $10K–$20K
21 people were between $20K–$50K
10 people spent more than $50K
and 2 people spent more than $200K
In the era of Say Yes to the Dress where brides are often conditioned that a $20,000 wedding dress is 1000% normal… these are really refreshing figures! Lots of people noted that while their parents paid some, the bride and her partner often paid a lot also. Lots of people reported getting their wedding dress on deep discount, in fact.
Readers who are coupled, how much did you spend on your wedding/civil union/commitment ceremony? What do you think were some of the savviest ways you saved money? What were some of the instances where you splurged? If you had a small wedding due to the pandemic, are you "making up for it" with a bigger party? Do tell!
(A fun corollary question: What do you remember from other people's weddings, both good and bad, and how did that affect the financial choices around your wedding?)
Psst: If you'd like to fill out the form and be considered for a future personal money snapshot, please click here to submit your response! You can see a PDF of the questions if you want to review them ahead of time. See others in the Personal Money Snapshot series here.
Stock photo via Stencil.