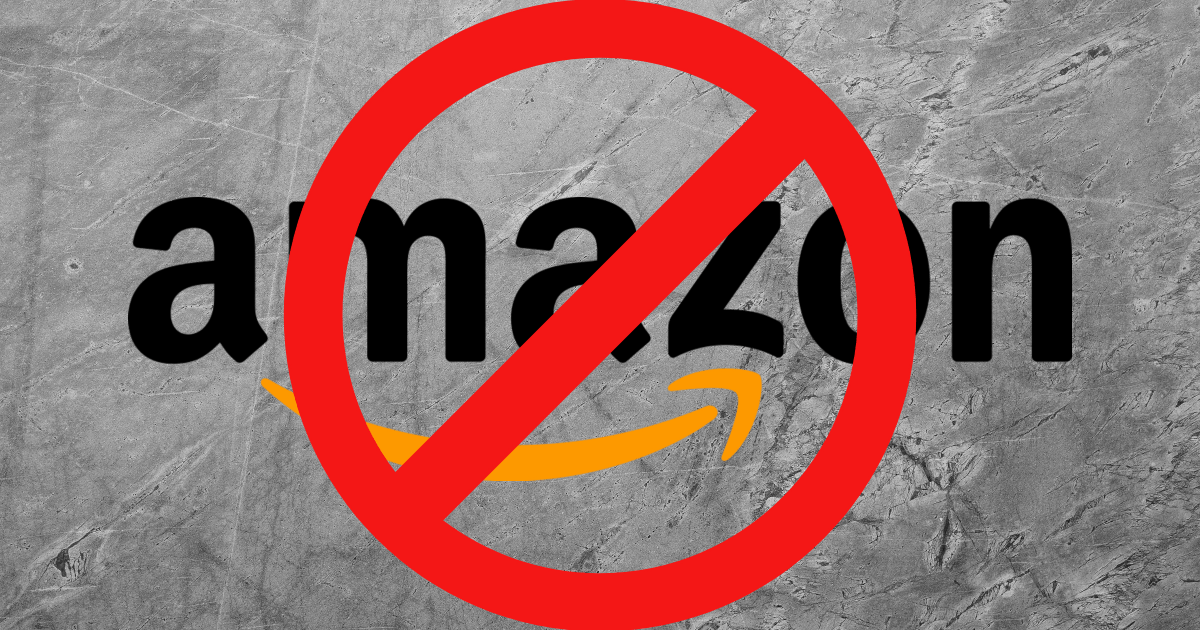 While as huge and ubiquitous as ever after celebrating 25 years in business in 2019, Amazon's reputation has taken a big hit in the last few years. Widely-reported poor working conditions, counterfeit items, fake reviews, and several other issues have caused some customers to look for other options.
While we've devoted posts to Amazon shopping in the past, with posts on 3 Amazon brands for workwear, what to buy on Prime Day, and a review of Amazon Prime Wardrobe, we haven't actually looked at the decision on whether to buy from Amazon at all, or how to adjust your shopping there (though we had a post a few years ago on boycotting companies because of your personal beliefs). For today's open thread, we'd love to know about how readers feel about shopping at Amazon. What do you always buy from the site — and what do you never buy there? Do you avoid Amazon entirely because of ethical or logistical reasons?
Here are some topics we thought would be good to discuss today:
Where Do You Buy Books? Since Amazon started as a bookstore all those years ago, here's a question for you avid readers: What are your favorite online bookstores? Do you use Amazon exclusively? Do you buy from Barnes & Noble's website or prefer indie retailers like Powell's (or smaller companies such as Bas Bleu)? Alibris is another option — independent bookstores and others can sell through the site, and its offerings include used and rare books. April 2020 update: Bookshop.org has raised more than $600,000 for local bookstores (and here's how it works).
Other online shopping: If you're avoiding Amazon (or trying to avoid Amazon), what did you previously buy at Amazon that you're now trying to buy elsewhere — clothes? electronics? food? bulk purchases? That Single Item That Might Be Hard to Find In Local Stores but you can order in two seconds on Amazon (such as an extra fine dry erase marker in hot pink)? Where are you shopping now instead?
Free shipping: If you have a Prime membership, how much does that influence your decision to buy from Amazon? And if you're trying to avoid shopping there, have you done anything to get free shipping from other sites — say, sign up for a Target credit card or other store card? I rarely buy beauty products from Amazon anymore because of its issues with counterfeit items, so Sephora FLASH (affiliate link) is worth it for me — it's $15/year and gives you free 2-day shipping. (On the flip side, do you think Amazon's recent efforts to ameliorate the problem of shipping half-empty boxes, like having one weekly Prime delivery day, are better than what other stores are doing?)
Ease in finding what you want: Do you like to shop at Amazon for its huge selection, or is it the opposite, i.e., when you search for something, do you find the sheer number of results overwhelming? In my experience, even using the filters to limit to Prime shipping and ratings of four stars and up can result in hundreds (or thousands) of products. I sometimes use Fakespot and ReviewMeta to narrow down my choices by weeding out fake reviews, but it can take a lot of time.
Brick-and-mortar alternatives: Are there things that you always buy "in person," and never online? Something else to think about: There isn't always a straight answer to the question of whether shopping online vs. shopping locally has more of a negative environmental impact — not to mention the habit of looking at particular items in a store ("showrooming") before buying online.
Repeat deliveries: Do you use Amazon's Subscribe & Save service, and would you recommend it? Which products do you use it for? Do you prefer other online retailers' repeat-delivery services? As one example, I've had great luck with Chewy.com (affiliate link) — we've used it every month for at least a year for deliveries of cat litter and cat food.
What are your thoughts on buying from Amazon? How often do you use it? Are you boycotting the site — and if so, where are you shopping online instead?