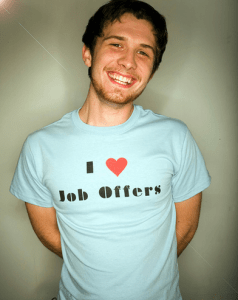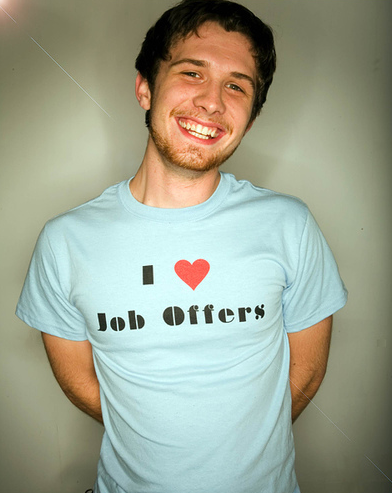 2020 Update: We still stand by this general interviewing advice — you may also want to check out our recent roundup of our best on-campus interview tips and resources..
We realize interview week is over at some schools; for others they're still to come. Still, callbacks will be going on well into September and October, so we thought we'd share some advice on interviewing.
Interview Prep…
1. Make sure your resume is up to date and without typos. We recommend putting the "date printed" on your resume — it can just be a field in your footer. This is especially helpful when you make changes to your resume, or if you interview with firms multiple years.
2. Think about which of your personality traits to highlight. Try to recognize what it is about you that makes you a great catch for an employer. Are you creative, an outside-the-box thinker? A great manager? Someone who pulls teams together? These are the sorts of things that won't appear on your resume and might not even come up through your references.
Now, once you've identified those traits, sift through your experiences to find examples of those traits in action, because showing is always better than telling when it comes to these things. Armed with two or three stories, you'll be all set to casually drop them in when you interview. It's a great way to prepare for those questions you can't prepare for — ("What does your resume not tell me?") — and it's a great way to sound intelligent and charming but not rehearsed.
3. Research, research, research. Google the firm or company. Know the web site backwards and forwards. If you're interviewing with a law firm, search Westlaw for recent decisions (or briefs) that lawyers at the firm were involved with. Check Above The Law for scuttlebutt.
4. Work an inside connection. Peruse Linked In to see who you know. Figure out if anyone from your journal worked there last summer. Ask the Career Office if they know of any alums. Try to make a phone call or shoot an e-mail — if you know the person well it can be as simple as "I've got an interview this Monday with ____ — anything I should know?" We once advised a friend to mention a recent case during her interview and she got the job.
During the Interview…
5. Lean forward — it silently conveys your interest. Simultaneously, avoid crossing your arms (it makes you seem closed off) and keep your focus on the "triangle" of the person's face formed by their eyes and mouth. Check out Lifehacker's guide to other "conversation hacks."
6. Focus on the conversation and be sure to answer the questions asked. Sometimes doing a little preparation work makes you overeager to answer questions a certain way — be sure you're not making that mistake.
After the Interview…
7. Keep detailed notes of who you spoke to — and what you spoke about. We had a friend who, during her OCI week, kept a spreadsheet that included the firm's name/website/telephone number, the date of the interview, the name of her interviewer, 3 brief pros and 3 cons about the firm (in case someone from the firm called she wanted to remember quickly), the date of her callback and any information about it (hotel/flight reservations, etc), the name of who she interviewed with on her callback, and her general impressions from walking around inside the firm on her callback.
8. Don't pick up your telephone unless you know who's calling. Of COURSE, firms aren't fungible. But the distinctions between the firms tend to get a bit blurry after a you've interviewed with 15-20 of them. Our advice: let everything go to voicemail unless you know for sure who's calling. This way you'll absolutely be prepared to sound professional, intelligent, and 100% interested in the job.
9. Set up Google Alerts or Westlaw alerts if you're interviewing for a legal job. If there's a new development, you'll want to hear about it, both to sound knowledgeable about the firm during your interview as well as to gauge your own interest in the firm.
10. Send professional thank you notes. Check and check again to be sure there are no typos in the letter! Be sure to mention the conversation you had ("It was great to hear more about X and Y"). If you interviewed with multiple people, it's acceptable to send one thank-you note to just one of the people — either via the hiring office or to whichever (senior) interviewer you clicked with the best. For more advice on thank-you notes, check out this list of FAQs on Thank You Letters.
Have we left anything out? What are your best tips on interviewing? Comment away…
Liking this article? Check out more like it in our Interviewing section — including posts such as:
– What to wear to your interview
– How to accessorize for your interview
– Our thoughts and suggestions on basic suits
Pictured: SOCIALisBETTER, courtesy of Flickr.