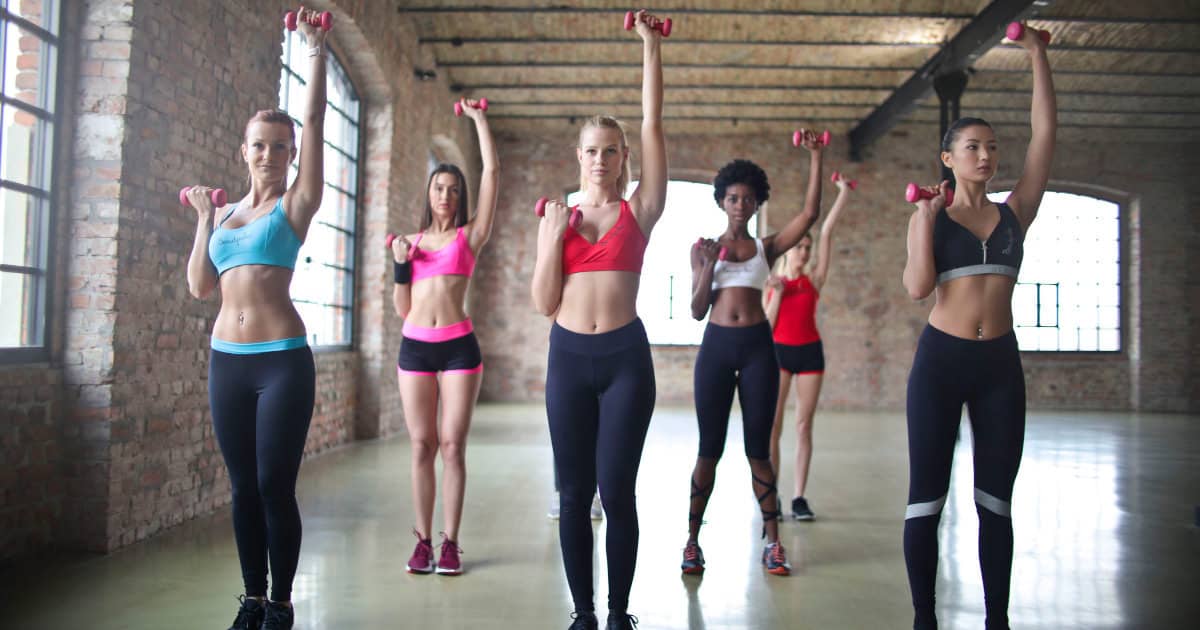 Here's a topic we haven't talked about in forever: what are your best tips office gym etiquette? Whether your workplace has a gym for employees, there's a gym near the office so you always see coworkers there before, after, or during work — or you're traveling with coworkers and see them at the hotel gym — what are the dos and don'ts? (ARE there any in 2018?) We've talked about a lot of office to gym issues in the past, including how to fit in mid-day workouts, what to wear to workout in front of your coworkers, and how to handle workouts near the office — and we kind of discussed whether leggings with "daring" mesh cutouts were appropriate in our recent conversation on comfortable workwear for late nights.
So let's discuss! Various questions:
do you really care about how much "cooldown" time you've got as a buffer between your gym time, or are you cool to go to a meeting with your cheeks flushed and some sweat still in your hair?
If you exercise at a gym before work, is wet hair at work ever acceptable?
Are there certain things you won't wear to the office gym (e.g., bra tops, short shorts, leggings with mesh cutouts, graphic t-shirts, 80s-inspired workout headbands)?
Are there any workouts you won't do in the office gym, like preferring not to do a bouncy aerobics class in a windowed room?
Similar to our discussion of the dos and don'ts for salons near the office — do you try to avoid dumping a lot of work on your subordinates and then working out in a more public spot like something viewed from the windows (or being seen in the office hallways with workout gear on)?
For my $.02, I've seen more men make gaffes with "gym near the office etiquette" — I remember one older partner regularly coming into work at like 9 AM straight from his shower at the gym up the street with his shirt completely unbuttoned so his bare chest was on full view… and while I'm not sure it's a gaffe or not, I do remember one more junior partner who would dump a bunch of work on me and my team members and then loudly announce he had a 4 PM spin class to get to. (Good for him for fitting exercise into his busy day… just maybe keep it more vague?)
All right, ladies, let's hear from you — what are your thoughts on corporate gym and gym near the office etiquette?
Looking for great workout shorts? See reader favorites and more in our recent roundup of the best shorts for summer…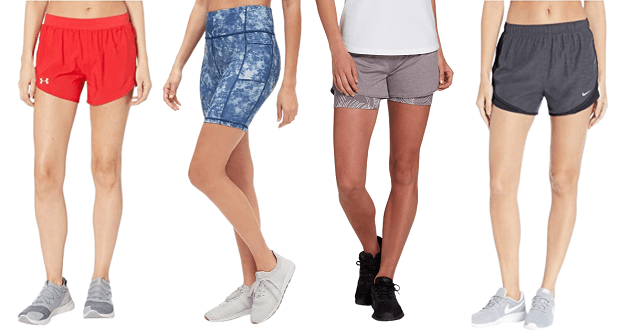 Further Reading: